Back to selection
ARRI AMIRA To Do 4K, New GoPro Tutorials, and a New 50mm Cine Lens from Samyang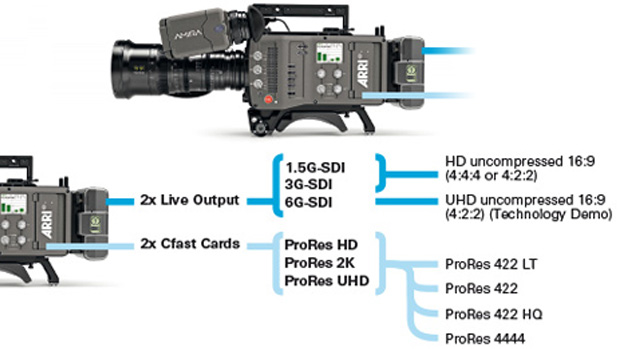 In a move that says a lot about the unrelenting pressure to move to 4K, ARRI has announced that they will release a 4K UHD upgrade for the AMIRA by the end of the year. This upgrade will provide in-camera recording of 3840 x 2160 UHD video at up to 60 fps to CFast cards in ProRes, as well as live uncompressed UHD output through 6G-SDI.
For the past year, ARRI has been discouraging the move to 4K, stressing that image quality is more important than the total resolution of the image, and with this announcement they continue this message:
The ALEXA/AMIRA sensor has repeatedly proved its ability to deliver outstanding image quality for the 4K or even IMAX theatrical releases of high-end feature films such as GRAVITY, MALEFICENT and IRON MAN 3. This proves that the ALEXA and AMIRA camera systems are already future-proof and more than suitable for the next generation of distribution formats.
But clearly they are facing pressure – it appears – from those shooting for broadcast television broadcast: "… an increasing number of content owners are becoming concerned that they ought to safeguard the longevity of their programs."
Two important notes; this upgrade doesn't support Cinema 4K (4096 x 2160) and the sensor of the AMIRA (and the ALEXA) is smaller than 4K. The raw sensor area is 3414 x 2198, but in the current cameras 2880 x 1620 are used for imaging. This software release provides in-camera upscaling to UHD, though ARRI hasn't said what they are upscaling, though it's probably the same region. They also haven't mentioned an upgrade to the ALEXA.
ARRI: ProRes UHD with AMIRA
GoPro Field Guide
GoPro has just released three video tutorials that explain the basics of how to get the best results shooting with these cameras. If you're never used one of these cameras before, you should watch these.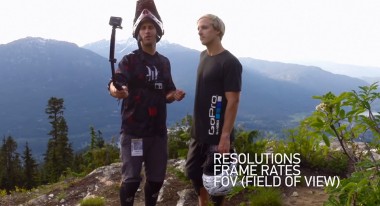 Episode 1: Understanding Protune: how to utilize Protune mode to maximize image quality.
Episode 2: GoPro Field Guide: Resolutions, Frame Rates and FOV: Looks at the different modes of the camera; resolution, frame rates and fields of view.
Episode 3: On Location: includes personal tips and tricks for using the camera from the GoPro Production Team.
Samyang VDSLR II 50mm T1.5 lens
Samyang have attracted attention with a collection of budget-priced lenses available in Cine configurations (de-clicked aperture, geared aperture and focus rings, and aperture and distance markings printed laterally), but while they had 24mm, 35mm and 85mm lens, as well as several ultra-wide lenses, they notably lacked a 50mm.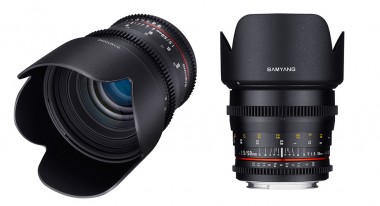 Rumors began early last year that they were working on a f/1.2 50mm lens, but then in February of this year it was announced they had cancelled these plans. Then came rumors they were working on a 50mm, but it wouldn't be a full-frame lens. Clearly, you can't believe every rumor you read, as they have now officially announced a 50mm T1.5 (f1.4) lens which will support full-frame cameras.
Composed of 9 elements with a 77mm filter diameter, the minimum focus distance is 1.5' and Samyang says the internal focusing is designed to minimize lens breathing.
Expected in September, the lens will be sold in Canon EF, Micro Four Thirds, Nikon F mount and Sony E and A mounts with a street price of around $550 and will be also available in a photographic lens version.
Samyang: New Samyang 50 mm T1.5 AS UMC