Back to selection
25 New Faces Update: At SXSW and Beyond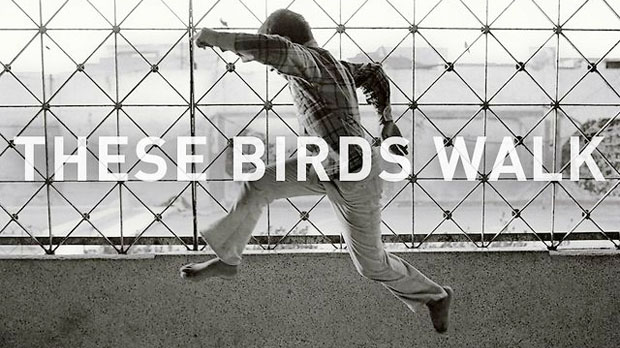 There's been a lot going on with our current crop of 25 New Faces, so I thought I'd do a quick catchup of recent goings on. Firstly, four feature projects by 2012 alums are playing at this year's SXSW Film Festival: there's a world premiere for Ornana's first narrative feature, Euphonia, while Bassam Tariq and Omar Mullick's evocative documentary These Birds Walk (a world premiere at True/False later this month), Hannah Fidell's A Teacher (which was actually shot in Austin) and Penny Lane and Brian L. Frye's archival doc Our Nixon will continue their fest circuit runs there. (Incidentally, Lane and Frye have just launched a Kickstarter campaign to help fund Our Nixon's festival run and beyond. You can find it, and a bunch of other worthy projects, on Filmmaker's curated page.) In the shorts section, Jillian Mayer and Lucas Leyva's #PostModem and Julia Pott's The Event (both of which also played at Sundance last month) have been programmed.
In our profile of Ian Clark, we noted that he is not only a gifted director but also a co-founder and programmer at the East Oregon Film Festival. At this year's event, which takes place between February 28 and March 2, there's a healthy number of films playing by other New Faces: Jason Tippet and Elizabeth Mims' Only the Young and Terence Nance's An Oversimplification of Her Beauty, plus shorts by Julia Pott (The Event), Ornana ((Notes on) Biology), Jillian Mayer and Lucas Leyva (#PostModem and Life and Freaky Times of Uncle Luke) and Clark himself (Searching for Yellow).
And talking of Mayer and Leyva (who themselves have a film fest, the excellent Borscht Film Festival), the pair have just released this wonderfully wild and weird music video for "Boreal" by Hundred Waters.
Finally, I've been really enjoying Ingrid Jungermann's new web series F to 7th (a pseudo-sequel to The Slope), and the latest episode — embedded below — is my favorite so far.