Back to selection
"… Sometimes Work Feels Like a Rugby Field": Abby Davis on Finance and Co-Productions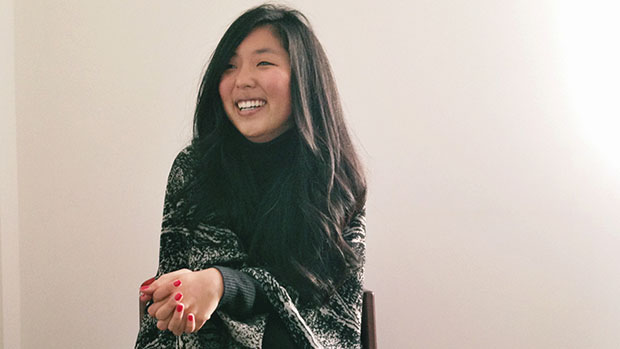 I am walking into a play, my most highly anticipated production of the year – Ivo Van Hove's adaptation of Ingmar Bergman's 1973 film Scenes from a Marriage at New York Theater Workshop in the East Village. Obviously Bergman is a cinematic legend; he's also my personal favorite artist. Van Hove's stage adaptations tend to have a very different aesthetic than the films upon which they are based, but they are colored with the same emotional hysteria that deeply affected me when first watching Persona at the impressionable age of 20. Years later, Persona still takes my breath away. In 1964, Bergman said in an interview with Playboy: "I want audiences to feel, to sense my films. This to me is much more important than their understanding them." In this regard, Bergman succeeds. Personally, I attribute my moments of existential crisis to him, and I am grateful to Van Hove for somehow recreating the same impact.
I didn't expect the Director of Narrative & Documentary Finance and Co-Productions at a finance and sales company in Los Angeles to so quickly allude to similar sentiments over Skype. Though when we speak she is cooped up in a hotel room at the Toronto International Film Festival, consumed by an unrelenting schedule, Abby Davis of Preferred Content is reminded of her first trip to Toronto to see The Lion King with her family. She speaks of storytelling as a way of exposing human nature. She tells me she loves feeling nostalgic, that relatability is the key to any story. Davis seems embarrassed after confessing that as a child she turned to The Wizard of Oz to help understand her own feelings of insecurity and displacement (she'd be less embarrassed knowing that Dorothy's journey was also the source of inspiration to John Waters and initiated his foray into filmmaking). When Davis tells me about "losing it" at her first Broadway musical, Wicked, she excuses the corniness, shrugs, and says, "Self-acceptance is the hardest thing in life." At this moment in conversation, I almost mention another 15-year-old girl who wept uncontrollably in front of her temple's confirmation class after Wicked's Act I finale of "Defying Gravity" (the girl may or may not be me…).
We are drawn to stories that turn us inward. I suppose this is the basic foundation of storytelling, regardless of medium: to reckon with ourselves through projection of character and story. 
Allow me to clarify that Davis is not some "no place like home" softie. Adopted from Korea at three months old, Davis grew up in a Caucasian family in suburban Michigan. Though she describes her childhood as simple – driving by a bowling alley was once cause for excitement — she has developed a sharp humor and quick wit that feed a complicated and often paradoxical personality. To me, she is the quintessential feminist of today: one moment, while blow-drying her long black hair, she turns to me and shouts over the noise, "I want five kids!" The next, she's analyzing a competitor's recent distribution deal. She exudes confidence but speaks often about doubt and learning to overcome the all-too-common phenomenon among women of striving to be well-liked rather than well-respected. She is impossible to categorize — my ideal modern woman.
Upon graduating from Western Michigan University, Davis moved to Los Angeles. She worked as a producers' assistant for two years and then made a lateral move to Preferred Content as the assistant to the Founder & President, Kevin Iwashina. Within a year and a half she grew to be the Director of Narrative & Documentary Finance and Co-Productions. Davis helps assemble creative and financial elements for Preferred's original content as well as handling the worldwide and North American distribution rights for its narrative and non-fiction film slate. Project examples include Tribeca Film Festival premieres The Pretty One, directed by Jenee LaMarque; I Am a Big Bird, directed by Dave LaMattina and Chad Walker; and Sundance Film Festival premieres The Truth about Emmanuel (Francesca Gregorini) and Blood Brother (Steve Hoover).
When did you know you wanted to work in film?
I wasn't that person who grew up wanting to make movies, but my life was kind of on an unspoken path to storytelling. I've always been a person who connects emotionally with people, situations and stories. When I was younger, I was driven and motivated, but I was naïve. I knew I wanted to be successful, but in the years I've been here in Los Angeles, I've had to redefine what success means. 
What or who has helped you shape that definition? 
My time at Preferred Content has helped me shape my definition of success, and I attribute a lot of my personal growth to mentorship. Kevin Iwashina [Preferred Content, Founder and President] is the most extreme personality I've worked for, and he's really kicked me into gear by setting high expectations and pushing me. It's because of his personality that he's so impactful. Everything Kevin does is purposeful and there's always a lesson to learn.
How did you meet Kevin?
Kevin is known for having a long train of mentees, and my roommate at the time worked for one of them – he told Kevin about me over dinner, and I got an email at 11:30pm that night that Kevin wanted to meet me in the morning. I should have known how intense he was then. He hired me that next day.
Speaking of intense, we've both experienced working in a male-dominated setting. I didn't think much about it at the time, but have since considered the behavioral effects it's had on me and the effects it has on the industry as a whole.
For me, being an Asian female in a male-dominated industry is a blessing and a curse. But I think it's more of a blessing. I'm a weird hybrid where my femininity intermingles with my tomboyish tendencies. Are there times when it's challenging being the only lady at the table? Totally. Do I like the gender card thrown at me? Not really, but it happens.
You seem to take it all in stride.
I played rugby in college and sometimes work feels like the rugby field.
I would not have pegged you as a rugby player!
On the field, the deck is often stacked against you, so you look to your team to have your back. I feel similarly about the entertainment industry — if you have the right team, you are empowered to persevere. I can confront conflict knowing I have that teamwork for support.
And you're not intimidated by conflict?
I used to fear conflict and avoid it like the plague. The book Five Dysfunctions of a Team taught me that without conflict there can't be progress. Fear of conflict held me back for years and prevented me from being a strong communicator and leader. In an industry where big personalities, high expectations, and lots of money are involved, there's bound to be times when people butt heads. But overall, while I take my work seriously, we're not saving lives. We shouldn't be hurting or damaging anyone to get ahead, and the opportunistic garbage is the worst. I believe in good people, good work, good content. 
I feel like that should be your tagline.
It sounds romantic, but if I'm going to stay in this business, the goal is to work on projects with like-minded people. I understand this is a privilege and not a right, and there are going to be times I'm forced to collaborate with people I don't see eye to eye with.
Do you have an established group of people with whom you want to work? 
Yes. I'm slowly seeing my worlds colliding. My personal friends who are writers, directors, and actors are overlapping a bit more. It hasn't happened yet, but when the day comes, it will be such a privilege to make a movie with my nearest and dearest friends.
What do you do when you aren't working?
Sometimes I just need to go home and turn it all off. It's easy to get caught up in the grind, and it's not a "9 to 5," so taking the time away to just hang with friends, connect with family and be a normal person is something I really focus on and is very important to me.
They say balance is key.
Well you can't always find a balance because a balance doesn't always exist. I do wonder about finding it, but I also wonder if that's not who I am. I am extreme. I am intense. When I'm on, I'm on. And when I'm not, I'm dead to the world. I think more so than balance, being malleable is key.
When are you most "on" or what do you love most about your job? 
I love that moment when you first meet a potential collaborator and you immediately bond over a favorite movie reference, scene in their project, or something completely random and you have this immediate "I want to work with this person" thought. It's emotionally fulfilling and electric. I love it. 
When have you felt most innovative or most successful?
My first Sundance. We were representing a doc called Blood Brother. When it initially came across our desk, my heart went out to the character, the subject, and the film as a whole. It is a heartfelt, honest, cinematic story, and the filmmakers are amazing individuals. I wanted to do a good job for them. The film went on to win the Grand Jury Prize and Audience Award at Sundance, and we constructed a multi-layered distribution deal, but for me, the goal was just about doing a good job for good people. 
What's next?
I used to have such a set plan. I'm the Type A personality in a competitive landscape. But now I'm ok with the unknown, which I think is a testament to me embracing myself, becoming more confident and putting the tools I've acquired to work.
Do you think the competitive landscape is heightened for women?
When you don't have solid homegirls (and I mean professional homegirls who've got your back), it's so tough. Multi-layered lady love. Our bond is just stronger – not only do we connect on a personal level (most importantly), but we also do something similar. So we find solace. It's so nice when a work relationship turns into that and I don't take it for granted.
Speaking of homegirls and solace, are you wearing a Clueless T-shirt?
Cher Horwitz is one of my idols. She is a badass. Maybe she's a space cadet and says stupid things throughout the film, but she never stops being a good person and most importantly she never apologizes for being herself. And it works out for her in the end.
…Finding love?
I'd totally be down to make-out with Paul Rudd.