Back to selection
Björk's Biophilia Available to Download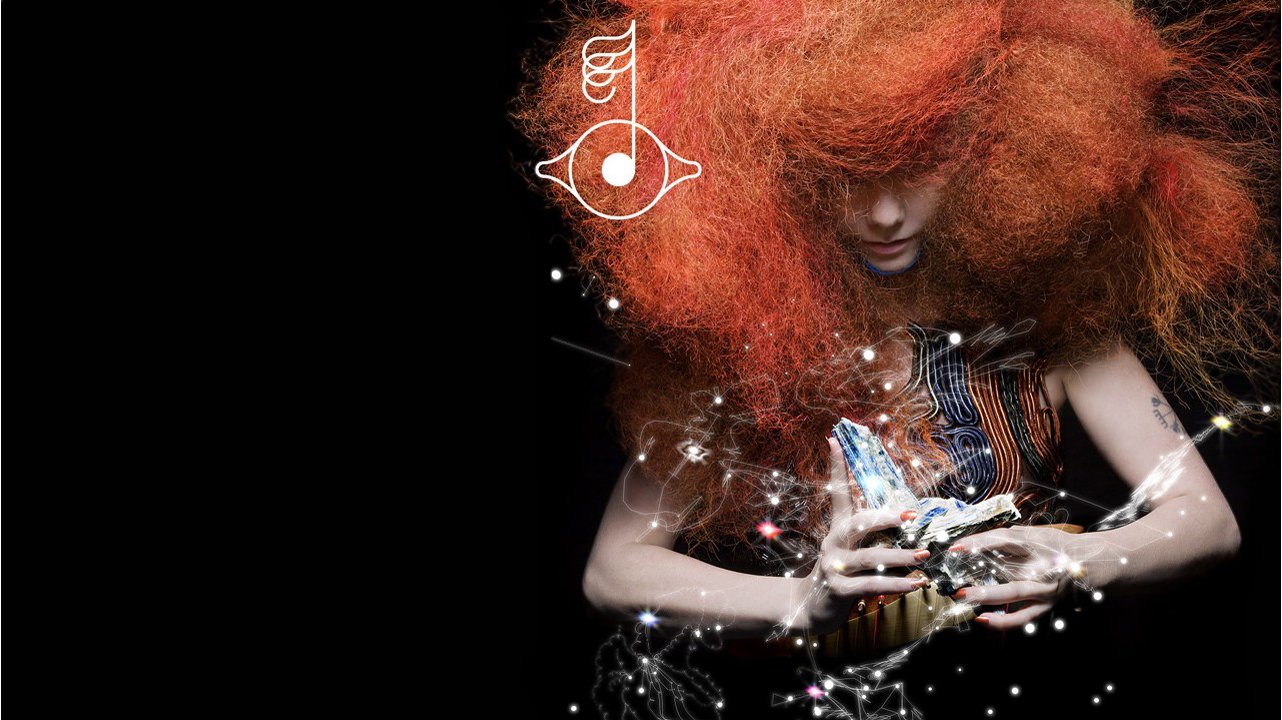 Björk has been releasing Biophilia, in one way or another, for over three years now, transforming what could have simply been yet another album into a master class on multi-platform releases and extended community-building endeavors. In October 2011 the album came out–though she had begun working on it as early as 2008 and had released its first single that June–and broke ground for the artist as a multilayered concept album dealing with the environment, ecology, and economics, all presented in a highly textured sonic envelope of electronica. Tight on the album's heels came some remixes, released together in the 2012 album Bastards; a suite of ten apps, one for each song, that included features like the written score, a minus-track karaoke version, and animation by Stephn Malinowski; and a world tour that ran from June 2011, before the album's actual release, to September 2013.
It was the intricate effects and choreography of these live performances that took Biophilia to its next level–and represent a model that's also being followed by filmmakers who are touring with their films, integrating them into live theatrical events including performances and remixes. With Björk's concerts themselves integrating a great amount of cinematic imagery, it was probably a logical step to release new films about the tour. The first was the 48-minute documentary When Björk Met Attenborough, a 2013 Channel 4 film by Louise Hooper that essentially depicts a conversation between the musician and David Attenborough, along with some pre-tour footage of Björk at work. This year saw the true concert film Björk: Biophilia Live, a 97-minute film of a single performance at the Alexandra Palace in north London, directed by Peter Strickland and Nick Fenton and produced by Jacqui Edenbrow; The Guardian called it "mandatory viewing for anyone about to dam a glacial river to facilitate aluminum smelting."
With Björk's main push into the Biophilia concept seemingly coming to an end–though a limited theatrical release of the concert film continues–on November 25 Cinema Purgatorio released Biophilia as a VOD package through VHX. For $16, you can stream and download When Björk Met Attenborough, Biophilia Live, and the eight 8-minute documentary Biophilia and Miraikan, a brief record of a Tokyo performance from August 2013. Of course the apps and album remain available elsewhere as well.
In her discussion with Attenborough, Björk indicates how large a project Biophilia has been and, hence, how it likely will remain the most all-consuming thing she ever undertakes. The VOD package should make good Thanksgiving weekend watching not just for Björk fans, but for anyone interested in concert films, creative discussions, or creating properties with an extended life across multiple platforms.