Back to selection
Previewing the 2015 True/False Film Festival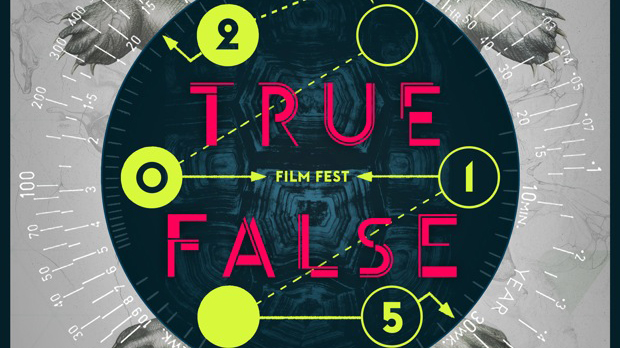 I'm an unabashed partisan for the True/False Film Festival (this will be my sixth consecutive year attending), which kicks off tomorrow and runs through Sunday. There are 37 features in this year's line-up, plus four shorts programs, the first five episodes of Andrew Jarecki's HBO mini-series The Jinx, and another five "secret screenings" — films identified in the program only by color, shown here prior to their official world premieres elsewhere. This is also the third year of the Neither/Nor sidebar, and this year's edition is especially ambitious, a plunge into the largely underknown world of Polish documentary, complete with 35mm prints for four of the six programs — a deep-dish slice of rep programming.
One of the nice things about the festival is that you can reasonably guarantee capacity or nearly-so attendance for such programs; do the same work curating and print-shipping in New York and it's probable that a city bursting with cinephiles would nonetheless fail to show up at even a quarter of the strength. Such robust attendance goes for all titles in the nicely curated slate. Ticket sales have been on a steady rise since the fest's start — they've nearly doubled in the last five years — and three new venues have been added accordingly.
The festival's been helped by a steady stream of well-merited glowing press write-ups and the bigger-picture growth of awareness of the space occupied by documentaries impatient with the limitations of traditional verite. Nomenclature, as in everything else, is contentious: call them hybrids or chimeras, whatever you like depending on what company you're in. True/False is a safe space for these and has placed itself first in the annual festival queue to showcase them, giving itself access to work coming out of last year's IDFA, CPH:DOX and FIDMarseille. In the American landscape, it's roughly between MoMA's valuable but underattended Doc Fortnight and Lincoln Center's shiny, rigor-oriented new "Art of the Real" series: both terrific, both spread out out over too many days with too few screenings of all titles concerned to attain more than regional status.
There were five world premiere features last year — most notably Robert Greene's Actress and Amanda Rose Wilder's Approaching the Elephant — but there are none this year (although several shorts are world premieres, for those keeping score). Jockeying for premieres is the kind of poisonous thing that fills slates with undesirable titles whose world/international/US/state/city/regional premiere status is primarily what's desired, so this is no cause for attendee concern. Personally, at True/False I'm most drawn towards international titles that haven't received their due and seem in danger of being permanently lost in the shuffle: Michal Marczak's At the Edge of Russia, Eliane Raheb's Sleepless Nights, Cristian Soto and Catalina Vergara's The Last Station and Jaap van Hoewijk's Killing Time are among the quite notable films I've seen there that never quite circulated at large.
This year I'm keen to see the likes of Adirley Queirós' White Out, Black In, whose catalogue description as a "sci-fi docudrama" makes you wonder exactly what it might be and whose trailer (here) promises to bring the rigor. That comes from the Vienna International Film Festival, while other intriguing titles are similarly brought over from festivals where they may have been overlooked after token trade reviews: the French training-for-job-interviews documentary Rules of the Game and adopted-Roma-kids portrait Spartacus & Cassandra, both from Cannes sidebars, the Italian street kids chronicle The Secret (previously seen at Cinéma du Réel and little circuated since), the Egyptian Revolution report I Am The People (premiered at the Jihlava International Documentary Film Festival). These can be plunged into with reasonable confidence: curatorial winnowing of international cinema is a thing the festival's reliable at.
This True/False also boasts some of IDFA's most highly-touted films, like the 14-years-in-the-making Something Better to Come, a portrait of growing up in Europe's largest garbage dump that's sure to garner automatic Boyhood comparisons by the score, and Those Who Feel the Fire Burning, a divisive portrait of refugees in Europe. From Sundance comes a slew of titles, including one I can confidently endorse (The Chinese Mayor, reviewed here) and others I'm less bullish on (in descending order of quality: Western, Best of Enemies, Cartel Land) that are nonetheless among the year's big doc titles.
A closing word of endorsement for Laurent Bécue-Renard's riveting Of Men and War, exactly the kind of film that's inexplicably in danger of getting overlooked. Premiered at Cannes, shown at IDFA and just recently at MoMA's Doc Fortnight, this is an immersively gripping look at American soldiers returning home and processing PTSD in group therapy sessions. I'll save specifics for a forthcoming interview with Bécue-Renard, but this is precisely the kind of potentially generic sounding-title (another Iraq fallout doc?) redeemed by careful craft, unexpected and smart camerawork and an unwillingness to let worthiness of intent substitute for good work.