Back to selection
A Young Producer's Sundance Photo Diary, Day One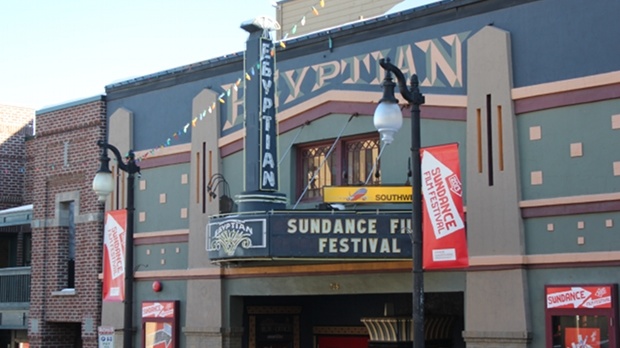 I don't have a film premiering at Sundance this year, though not for the lack of trying. I don't have an awesome, all inclusive ticket package or badge, and my name doesn't pop up on guest lists at premiere parties. I am a young producer hustling my way through the arduous independent film landscape and lucky to be at the Sundance Film Festival. I'm here with my film collective, The Spirit Farm, and with a few projects on my slate. I've decided to catalog my time at Sundance bouncing between movies and meetings, cocktail parties (that I can squeeze my way into), and working with The Spirit Farm. 5 days, 5 entries. Not always glamorous, but some sort of insider view of a fledgling producer's experience at the 2013 festival.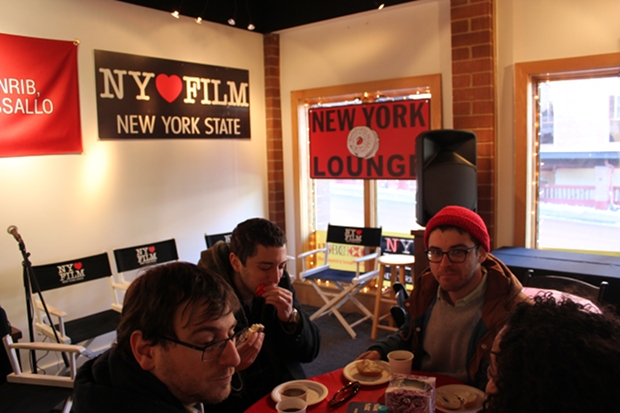 Day One begins with a hearty breakfast of free bagels and coffee at the New York Film Lounge. Finding free food is key to Park City survival, especially when you wake up early to stand in line at the Box Office just to learn that everything is sold out.
Main Street was still sleepy this early, so we stopped by the Slamdance Headquarters to check out their scene…and free Luna bars.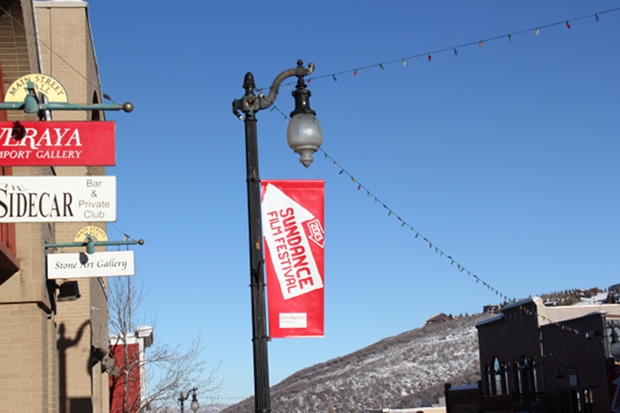 Obligatory Sundance photos of the Egyptian theatre (top) and Main Street on this pleasantly sunny day.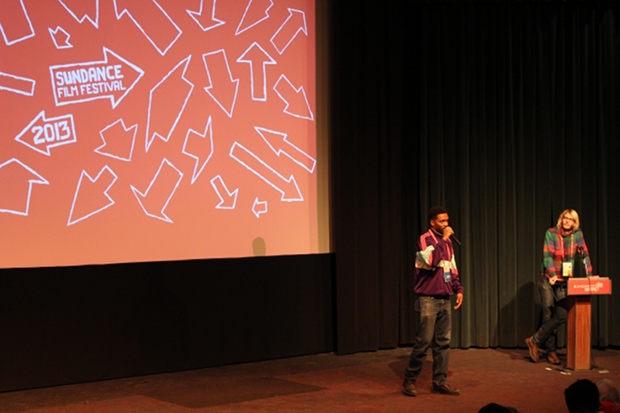 My first film of Sundance, thanks to a friend with an extra ticket, was Newlyweeds. Director Shaka King addresses the audience during his premiere's Q&A, giving each actor and crew member a heartfelt thank you.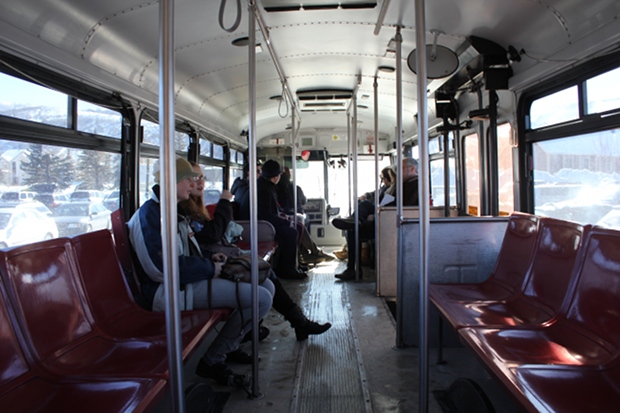 Reveling in a near empty shuttle ride, always a pleasant experience.
Above: Shock and smoke in the aftermath of a fire extinguisher accidentally being set off in the ticket holder tent outside the Eccles Theatre. Patrons, completely freaked out by the smoke and loud noise, reacted by screaming, pushing down line barriers, and running towards the exit. Some were actually pushed down, but I don't believe any injuries were reported. Instead, and pictured below, all ticket holders had to reassemble their lines outside the theatre – a fun process for all.
Once I was inside Eccles and safe from anymore exploding fire extinguishers, my second film of the day was Kill Your Darlings by John Krokidas. The cast and crew joined the director on stage after the premiere, which included producer Christine Vachon, executive producer Michael Benaroya, Michael C. Hall, Jack Huston, Ben Foster, Dane DeHaan, and Daniel Radcliff.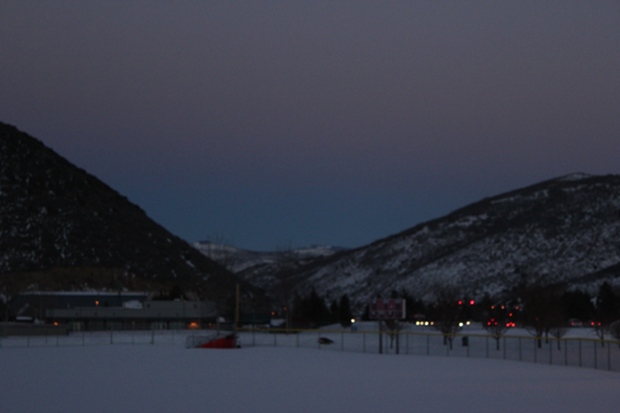 Park City sunset.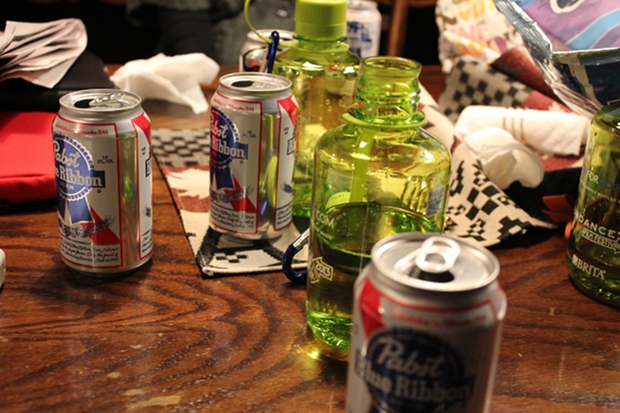 The Sundance 2013 Nalgene – another necessary freebie, which goes great with watery but always cheap PBR.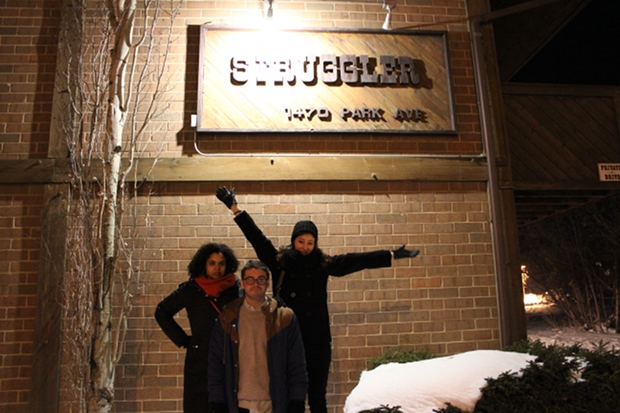 An early morning means an early evening for The Spirit Farm today. We're still adjusting to the Sundance mentality, but tomorrow we'll rock harder.