Back to selection
Sennheiser Rethinks the Wireless Lavalier with AVX
Traditionally when you see a lavalier you're looking at two identical boxes with frail antennas and dangling cables. Sennheiser decided to rethink this with their new AVX system. The completely redesigned receiver is designed to plug into the XLR input with a very minimal profile. This connects to a wireless lav or handheld transmitter, also streamlined to have no dangling cables or antennas.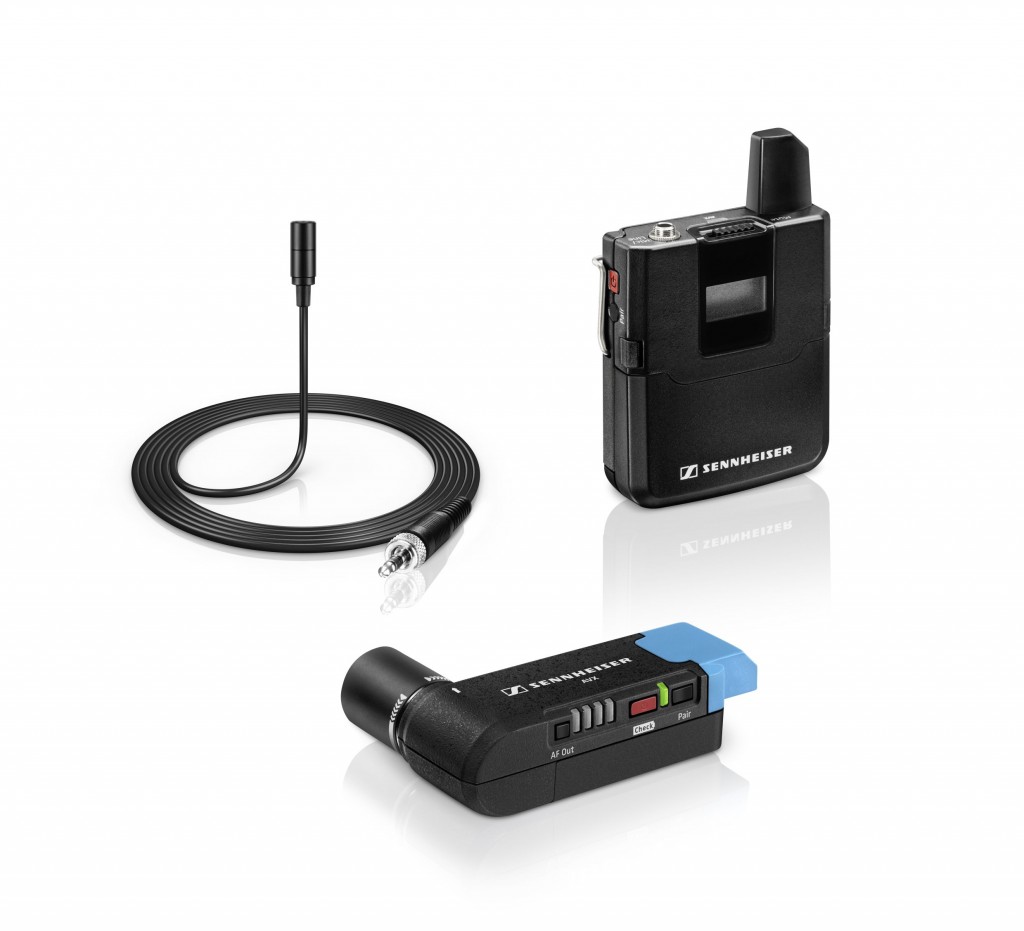 Both units are rechargeable and simplify wireless recording by automatically finding free frequencies. A complete kit sells for $899 and will ship in June.
Update: the rechargeable batteries are replaceable with either other rechargeable batteries or regular ones.
Also released by Sennheiser are two lavs designed to plug into an iPhone or iPad. With the launch of more livestreaming apps, these are perfect for better quality audio or to turn your iOS device into a mobile recorder. The two versions are the ClipMic Digital and MKE 2 Digital, the main difference being the quality of the attached microphone. The mics connect through the Lightning port, leaving the headphone jack free to monitor.
Joey Daoud is a documentary filmmaker covering new gear from NAB. His latest project, Strike: The Greatest Bowling Story Ever Told just kicked off the Made with Kickstarter series on The New York Times. You can follow him on Twitter at @C47 and Instagram @C47Joe.