Back to selection
Anticipate Questions and Be Prepared with Answers: Jennifer Reeder at IFP Independent Film Week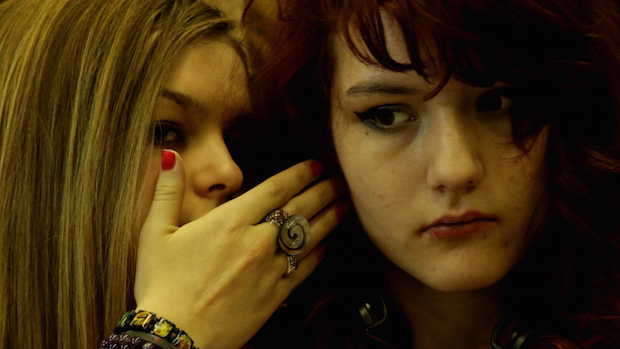 A Million Miles Away
[Jennifer Reeder files a guest post from IFP Independent Film Week; above, a still from her short film A Million Miles Away.]
Coming to you live from the morning of day 3 of the Project Forum. I spent all day yesterday in meetings with my feature length narrative project called As With Knives and Skin, a feminist teen noir set in rural Kentucky. Sunday, which was day one, was relatively light. All the projects had a pitch rehearsal in the morning, which was really helpful, and l loved getting a sense of all the other invited projects. The wide range is inspiring rather an intimidating.
Also on Sunday,  I took in some of the conference including a conversation between Christine Vachon of Killer Films and Michael Barker of Sony Pictures Classic. Invited projects have access to the conference events, and it's meaningful to think back and forth between my own process and how other films actually live in the world. I get a very clear sense of what may be next for my project, which is fuel for all the one-on-one meetings that started on day two.
Yesterday I met with ten industry professionals, which was more energizing than exhausting. I was primarily matched with people who had worked on films that were similar in both content and budget to my project. I won a Creative Capital grant for As With Knives and Skin and participated in a retreat organized by them in July, which heftily prepared me for this week of meetings and pitches. I think it's really important to head into this event with confidence about your project – anticipate questions and be prepared with answers. This is such a rare and coveted opportunity. I am taking it all way way in!