Back to selection
25 Picks for the 2014 Tribeca Film Festival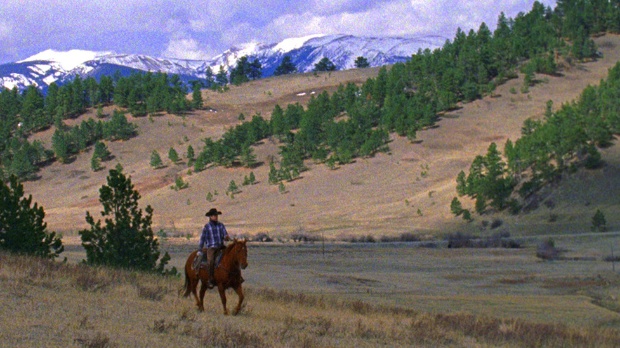 Fishtail
The Tribeca Film Festival opens today, and, as usual, it's a multi-headed hydra with splashy events, panels, talks but also, of course, films by new and emerging filmmakers. And while Tribeca has garnered a reputation in recent years as a solid platform for international directors with either world or U.S. premieres, this year the American independent section seems particularly strong. Indeed, it was easy to whip out this list of 25 picks I'm especially interested in seeing and that tie closely with the American indie focus of this magazine. Docs look especially sharp, with a number of them dealing with today's trenchant issues of surveillance, privacy and government oversight.
Innovations this year include Tribeca Now, the festival's first-ever online film festival which sees Tribeca bestow its potent brand on a number of accomplished web series. Storyscapes continues to fascinate, with this year's entries promising various forms of immersive storytelling. In fact, new forms of storytelling get their own specific focus this year as Tribeca has folded Storyscapes into a new Innovation Week, which also includes Games for Change, Tribeca's Future of Film Talks and TFI Interactive Day.
So, here are 25 pictures I'm excited about seeing. Hope to see some of you around Tribeca.
Time is Illmatic. Nas and his father Olu Dara are the subjects of Time is Illmatic, One9's documentary about the rapper's classic album released 20 years ago. Refreshingly, like they did last year with another music-themed doc on The National, the festival has made this their Opening Night film.
Ballet 422. Cinematographer and director Jody Lee Lipes has covered dance before with his documentary NY Export: Opus Jazz, which chronicled the making of a Jerome Robbins ballet. With his new film, the formally assured cinematographer follows a choreographer at the beginning of his career — the 25-year-old Justin Peck — as he creates a new ballet for the New York City Ballet.
The Canal: For most independent filmmakers, film archiving is a scary business — because they don't do it. Thinking about reissuing your first movie? Quick, try to remember where all the elements are. In Irish filmmaker Ivan Kavanagh's The Canal, however, the scares are of a different sort as a film archivist stumbles across some footage that threatens to destroy his marriage.
Every Secret Thing. Here's a real all-star entry, with acclaimed documentarian Amy Berg making her fiction debut based on Laura Lippman's dark novel about kidnapped children in a small town. Nicole Holofcener wrote the script, Anthony Bregman and Frances McDormand produced, and Diane Lane, Elizabeth Banks and Dakota Fanning star.
Fishtail. A series of distinctive shorts put Andrew Renzi on our radar, and we have been anticipating his first, Richard Gere-starring feature. Except this is not that film. While the Gere movie is in post, Renzi has finished this doc about the cowboys of the Fishtail Basin Ranch in Montana that is narrated by — and features the philosophy (!) of — Harry Dean Stanton.
Famous Nathan. When Nathan Handwerker went into the hot dog business, he undercut his rivals by selling franks for five cents, not the market price of ten. And because hot dogs weren't considered sanitary food items, he hit upon the idea of having his servers serve them wearing surgeon's smocks. The New York culinary institution has had a colorful history, and I'll be interested in what makes it into Dan Hunt's documentary.
Five Star. Keith Miller's "Tarkovsky meets The Wire" Welcome to Pine Hill was one of the more striking indie debuts of recent years, a picture that drew from the lives and presence of its non-actor lead. With Five Star, a drama set in the New York streets of the Bloods, it appears as if Miller is again exploring this delicate blurring of life and art.
Silenced. With Edward Snowden's NSA revelations still cascading across the news cycle, this documentary by James Spione on Americans charged under the Espionage Act — including whistleblower Thomas Drake — couldn't be more timely. Executive produced by Susan Sarandon.
Gabriel. Lou Howe made Filmmaker's 25 New Faces list last year on the basis of the rough cut of this IFP Narrative Lab selection, a picture about adolescence and mental illness with a great lead performance by Rory Culkin.
Glass Chin. If you've seen Noah Buschel's other films, or read his occasional essays at Filmmaker and elsewhere, you'll know he's a director invested in honest characters and inventive narrative storytelling. There's good buzz on his latest, a noir-ish tale about a boxer trying to regain his self-esteem who winds up framed for murder.
Honest Liar. Escape artist, magician, skeptic — James Randi (aka, "The Amazing Randi") has conjured up a singular career blending mystification with debunking. Best known for challenging Uri Geller on TV in the '70s and '80s, he has become an expert in the ways we are swindled out of both our savings and our wisdom. Justin Weinstein and Tyler Measom capture the man in their portrait doc.
Love and Engineering. Romance by algorithm — with suitors crouched in front of their PCs answering OK Cupid questions, it's the new way. In this doc, Tonislav Hristov follows one Bulgarian engineer who believes he can hack the science of attraction.
X/Y. Ryan Piers Williams made an excellent debut a few years ago with The Dry Land, and here he teams again with America Ferrera in what is described as a tense drama about personal connection. Melonie Diaz, Dree Hemingway and Jon Paul Williams co-star.
This Time Next Year. Jeff Reichert and occasional Filmmaker contributor Farihah Zaman train their cameras on Long Beach Island, NJ, observing the pace of the town's recovery in the year after Hurricane Sandy.
The Kidnapping of Michel Houellebecq. Acerbic French novelist Michel Houellebecq stars as himself in this provocative picture — a fiction film that nonetheless might be slotted alongside other recent artist docs like Exit Through the Gift Shop and 20,000 Days on Earth. The author, whose scabrous take on middle-class French culture, immigration and national politics has earned him death threats speculates along with filmmaker Guillame Nicloux about what really happened during his real-life disappearance during a 2011 book tour.
Summer of Blood. The advance buzz on this one is that it's great and totally nuts. Onur Tukel mixes Brooklyn relationship comedy with vampire horror, and apparently he doesn't hold back on the red stuff. Opening the Viewpoints section, the film stars Tukel, Anna Margaret Hollyman, Dakota Goldhor and Alex Karpovsky.
Use of Force. In the Storyscapes section is what sounds like a fascinating piece of immersive documentary storytelling. Using Oculus Rift-style goggles, Nonny de la Pena makes you a witness to the killing of a migrant worker on the U.S.-Mexico border in 2010.
Below Dreams. Another IFP Narrative Lab alumni, Below Dreams moves to the rhythms of New Orleans, not just its music and street life but the oscillating pulses of its economy. Shot verite-style by an artist immersed in the community she depicts, Below Dreams is a striking debut from visual artist Garrett Bradley.
Zero Motivation. Irreverence and humor are not the qualities you expect to find in a movie about the Israeli military, but those are what is said to be found in Talya Lavie's drama about Israel's female soldiers.
Point and Shoot. 25 New Face Marshall Curry, who debuted with the great Cory Booker doc Streetfight, has found another indelible subject: Matthew VanDyke, whose post-collegiate wanderlust found him on the front lines of Libya, fighting against Gaddafi.
Beyond the Brick: Another case of highly auspicious timing — as The Lego Movie finishes its blockbuster run, here is a doc on the Lego community that the mainstream movie so carefully drew from. Daniel Junge — a 25 New Face way back in 2002 and Keif Davidson focus on so-called Adult Fans of Lego who gather at Brick Conventions for mature outpourings of childhood passions.
Be Here Nowish. While so many filmmakers struggle to muster first features that land on computer screens after a Quad four-wall, Alexandra Roxo and Natalia Leite have been enterprisingly and creatively exploring the potential of web series. Premiering in Tribeca's first-ever section devoted to online content, Be Here Nowish is a comedy about "two sexually progressive New York gals who ditch their down-and-out lives for L.A. in search of a spiritual awakening." The cast includes the filmmakers as well as director Ry Russo-Young and Vice and Vogue columnist Karley Sciortino. (You can watch the episodes now here at the series' site.)
High Maintenance. Also in Tribeca's online selection is High Maintenance, Katja Blichfeld and Ben Sinclair's very funny web series about an NYC pot delivery service. Describing the series and its Gotham characters to Nick Dawson when we selected them for our 25 New Faces series, Blichfeld and Sinclair said, "The theme of the show, and the reason it's called High Maintenance, is maintaining. All of them are just trying to maintain some semblance of sanity and survival in New York."
1971. In 1971, eight citizens entered a Pennsylvania FBI office and left with information revealing a covert information regarding a citizen surveillance program. Filmmaker Johanna Hamilton reveals the perpetrators for the first time in a documentary that sets the stage for the NSA practices in play today.
Goodbye to All That. Junebug scriptor Angus MacLachlan makes his directorial debut with another North Carolina-set comedy, this one about a man suddenly told by his wife she wants a divorce. It stars Paul Schneider, Melanie Lynsky and Heather Graham.