Back to selection
IFP Announces Slate for Second Annual Screen Forward Labs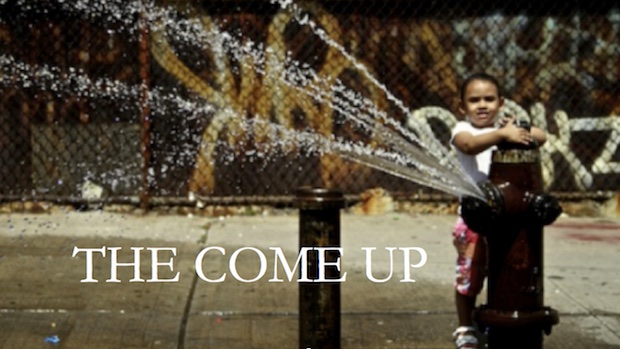 Commencing today at the IFP's DUMBO-based Made in NY Media Center is the IFP Screen Forward Labs, an intensive program dedicated to the work of creators making story-driven, serialized projects for all formats, including television, web, VR or apps. This year's selections include an animated and VR piece about the mind of Oliver Sacks; a 35mm-shot horror-thriller set in the world of infomercials; an iPhone-shot horror serial; and a suburban-set comedy about motherhood from indie director Susan Skoog (Whatever). According to IFP, 80% of the creators/writers/directors are women and/or diverse voices. 30% feature predominantly African-American and Latino casts.
"We are excited to present the second edition of the IFP Lab for web-based creative content," said Joana Vicente, Executive Director at IFP and the Made in New York Media Center by IFP. "There's a meshing of the worlds of film, digital and tech that's been occurring for a long time. IFP remains a place for independent film, but it's evolving to becoming a place where digital and tech, old school and new school, web series and indie film all coalesce."
The Screen Forward Lab provides $10,000 worth of services and support over the course of a year as well as sustained mentorship regarding pitching, financing and distribution from Lab Leaders Gabo Arora, VR filmmaker & United Nations Senior Advisor; Jennifer MacArthur, Borderline Media; and Amanda Warman, Series Producer "The Outs" and VICE. Additional mentors and workshop include leaders and strategists from Above Average, Kickstarter, Starz, Vice, Vimeo, Vox Media, You Tube, etc.
From the press release, here are this year's selected projects>
The Animated Mind of Oliver Sacks: A Project in Three Parts (Animated Documentary & Virtual Reality) A series of short documentaries that illuminates ten years of extraordinary conversations with author/neurologist Oliver Sacks, M.D. Dempsey Rice (Creator/Director/Producer), Kate Edgar (Executive Producer), Joanne Nerenberg (Co-Producer)
Breeding Grounds (Dark Comedy) A darkly comedic series set in an economically diverse suburb and focused on collection of mothers of different races, classes, ages and cultures colliding with each other as they attempt to raise their kids. Susan Skoog (Creator/Director), Ben Wolf (Cinematographer)
The Come Up (Comedy) Three old friends explore the dicey terrain of open relationships. Ben Snyder (Creator/Director/Writer), Ari Issler (Creator/Director/Writer), Matt Thurm (Producer)
The God Phone (Sci-fi Horror Thriller) A down-and-out infomercial pitchman accidentally discovers the ultimate As-Seen-on-TV device. Shot all on 35mm Panavision film. Dean Colin Marcial (Creator/Director/Editor/Writer), Brett Potter (Producer), Grant Curatola (Producer)
In Reality (Romantic Comedy) Ann, an average brunette with a wild imagination, takes you on a journey through her fantastic mind as she investigates an experience of unrequited love. Ann Lupo (Creator/Director/Editor/Producer/Writer), Holly Meehl (Producer), Aaron Pryka (Producer/Writer)
Jealous Dad (Comedy) When actor Mark Shea's 7-year-old son unwittingly books a national commercial at one of Mark's auditions, Mark's jealousy gets the better of him and he resorts to desperate measures. Matt Evans (Creator/Director/Writer), William Scurry (Creator/Director/Editor)
Kissing Walls (LGBTQ Comedy) A comedy that explores work, sex, and friendship between queer 20-somethings living in Chicago. Zak Payne (Creator/Director), Nathaniel Tenenbaum, (Lead Actor)
Newtopia (Sci-fi Drama) Olivia ventures through a virtual reality searching for a missing boy. Taylor Cohan (Creator/Director/Producer/Writer), Matt Clegg (Producer, DP), Max Allman (Producer)
Stream No Evil (Horror) A horror miniseries, shot all on iPhone, about a millennial who is stalked by a creature only visible through his iPhone. Scott Schuler (Creator/Director), Katherine Paige (Producer), Caroline Broughton (Writer)
The Times (Drama) When a marginalized youth steals a gun from a police officer, it sets off a series of events that quickly spirals out of control. Matthew Charof (Director), Sebastian Rea (Creator/Director/Editor/Producer/Writer), Courtney Baxter (Producer); Paula Weinstein (Executive Producer)