Back to selection
"Ducking" Prison Drama Heartlock Heads to the IFP Narrative Labs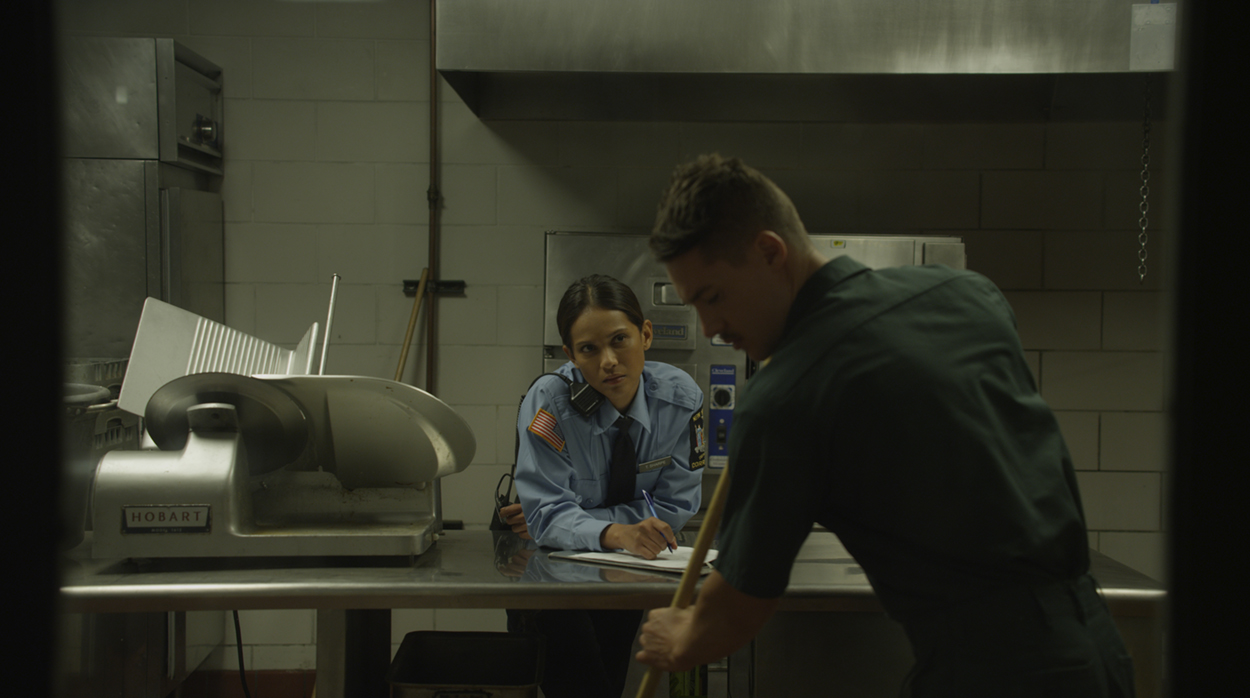 Heartlock
Have you heard of Richard Matt and David Sweat? They are the two convicts who engineered a meticulously plotted escape from a Clinton Correctional Facility in upstate New York last summer. The plan was set in motion once they were assigned to an inmate sewing shop, which was overseen by a female prison worker. The two convicts spent the next nine months methodically breaking down the personal and professional boundaries of their overseer — befriending her, coaxing her into a sexual relationship, and, finally, coercing her into assisting with their escape. Sadly, by the time all was said and done, several lives were ruined and one was lost.
When this heartbreaking piece of human drama played out in newspapers across the country, I was amazed at how much it read like pages from the screenplay of Heartlock, the feature film I wrote and directed.
Heartlock is a prison drama which uses "ducking," a specialized manipulation tactic utilized by inmates against guards, as a backdrop for a love story that takes place between Lee, a male inmate and Tera, a female guard.
I couldn't help but interpret the eerie similarities between Lee's fictional saga in Heartlock and Matt and Sweat's real-life prison escape as a sign — a sign that the story I'm committed to telling is both reflective of what's really going on in the underbelly of America's prison system and a subject worthy of the public's interest. However, as all independent filmmakers know, turning a great story into a great film presents sizeable challenges.
Heartlock — filmed in partially-operating Michigan prisons and centered around emotionally complex characters — is an admittedly ambitious project for a first-time director. The further along into the process I get, the more I learn that navigating the pitfalls of post-production, marketing, festival strategy, distribution, etc. is a herculean task when operating in a vacuum.
Thankfully, nearly a year after the escape at Clinton Correctional Facility, I received what I interpret to be another sign… IFP invited Heartlock to attend their year-long post-production lab, which they call the Independent Narrative Lab.
It was an honor for Heartlock to be picked out of the pile by an organization as storied and prestigious as IFP. This week is the first week of the lab; thus far it has exceeded my expectations.
Heartlock is in a class of nine other feature films currently in post-production, each helmed by a first-time director, such as myself. The films of my peers are truly excellent — highly-crafted and distinctive, with a striking range of subject matter and genre. Check out the other films here!
In addition to facilitating relationships amongst the participating filmmakers, IFP also ensures each of its films receive guidance and mentors from all corners of the film industry.
For instance, yesterday morning Lee Percy, editor of Snowden and Maria Full of Grace, led an editing workshop devoted to three of the lab films, including Heartlock. To have Lee, a filmmaker with an incredibly sophisticated mind for story, go through pages of notes on what makes your movie work and what would make it work better is a priceless experience and asset. Meanwhile, during the workshop, IFP's head of programming, Amy Dotson, was sitting in the tiny audience participating in the session, making herself available to bounce ideas off of. This kind of intimacy is what makes the IFP Lab so special.
Following Lee's editing workshop, I attended a Q&A with composer Keegan DeWitt. Keegan broke down his experiences scoring various projects, such as Morris from America and gave practical insights into the very important relationship between director and composer.
The IFP Narrative Lab runs throughout the week, and so far I've been inspired to spend every night working until the wee hours with my editor, applying concepts we developed at the Lab.
My goal is to come out on the other side of this program with a new set of tools, a more focused game plan, and a highly-crafted film to present to festivals. Hopefully I get some sleep, too.
To learn more about Heartlock and see our teaser, please visit our website.