Back to selection
IFP Announces Ten New Narrative Films for Its Filmmaker Labs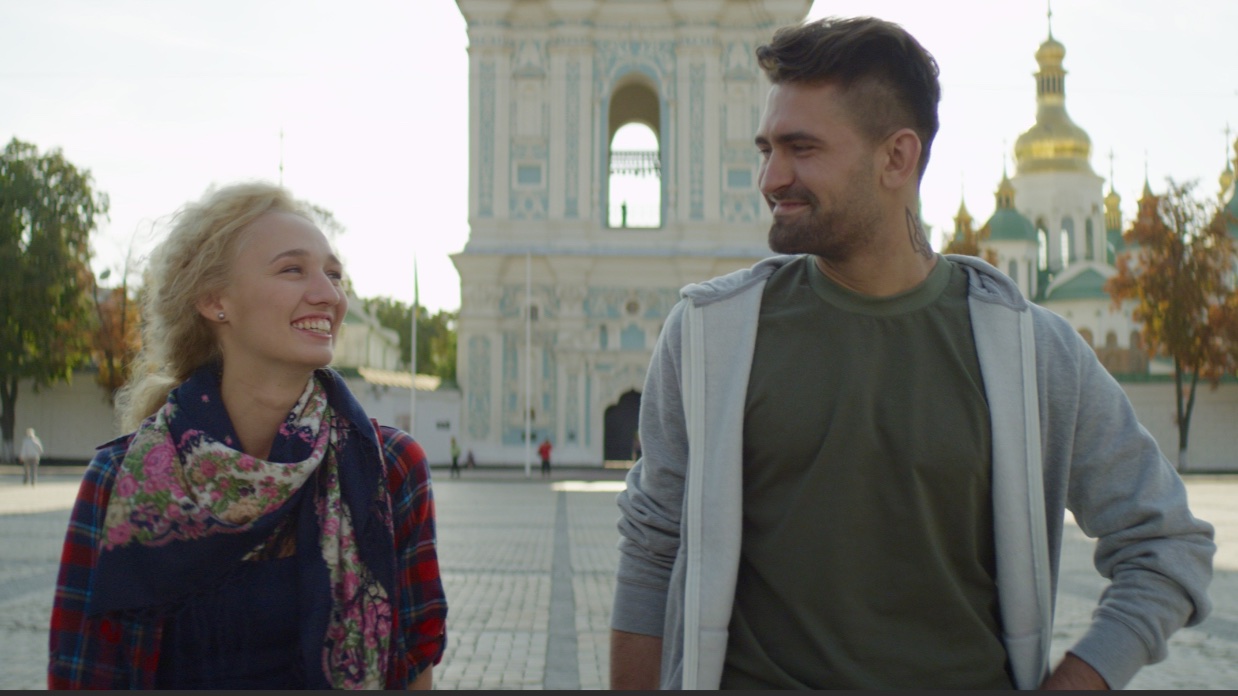 Julia Blue
The IFP announced today the ten work-in-progress narrative films that will take part in its 2016 Narrative Lab. They include a romance shot in Ukraine in the months following the 2014 revolution; a drama about the astral travels of a comatose man during what may be the apocalypse; and a comedy about house thieves trapped inside a house by its high-tech alarm system. The filmmakers, all first-time feature directors, are attending this week in New York a series of programs and mentorship sessions providing feedback on their edits as well as advice and counsel on festival strategy, distribution deals, marketing, promotion and more.
The IFP Narrative Lab is under the artistic direction of IFP Head of Programming Amy Dotson and Program Manager and Producer Zach Mandinach, and this year's Lab leaders include director/producer Jon Reiss, producers Susan Stover, Pierce Varous (also founder of Nice Dissolve) and myself. Individual workshop leaders include composer Keegan Dewitt, editors Sabine Hoffman, Lee Percy, Jennifer Ruff and Marc Vives; marketing experts Adam Kersh and Nick Camacho; producers Anne Carey, Mollye Asher, Jodi Redmond and Darren Dean; festival programmers Tom Hall and Dan Nuxoll; and fellow filmmakers Ingrid Jungermann, Leah Meyerhof and Takeshi Fukunaga.
IFP Narrative Lab alumni include Dee Rees, Amy Seimetz, Alex Karpovsky, Terrence Nance, and Tim Sutton. This year, the 2015 Narrative Lab selection The Arbalest won the Narrative Grand Jury Prize at SXSW while Donald Cried, from the same year, played New Directors/New Films and SXSW and scored a distribution deal from The Orchard.
"To highlight and support diverse stories and storytellers has always been the mission of the IFP Labs and of IFP as a whole," said Joana Vicente, Executive Director of IFP and the Made in NY Media Center, in a press release. "This year's Narrative Lab Fellows are a perfect example of this, and the boundless creativity and diversity in their work is evident in just how wide-ranging these films' settings are: from Kyiv, Ukraine, to the Alaskan fish canneries, to right here in Brooklyn's Borough Park neighborhood."
The 2015 Narrative Lab filmmakers are:
Alaska is a Drag. 
An aspiring superstar's diva fabulous dreams are hard fought working at a fish cannery in Alaska. He dreams of escaping the monotony of fish guts and fist fights, but in the meantime, out of necessity he has learned to fight and is scouted by the local boxing coach and a new boy moves to town and wants to be his sparring partner. Shaz Bennett (Director, Writer, Producer), Jean-Pierre Caner (Producer, Consulting Editor). Los Angeles, CA.



A Bad Idea Gone Wrong. 
A comedy about two would-be thieves who accidentally arm the alarm system and have to break out of the house they just broke into. When they discover an unexpected housesitter, they suddenly have to deal with a hostage situation, double crosses, and discoveries that make their difficult escape even more dubious. Jason Headley (Director, Writer), Tim Fender (Editor). San Francisco, CA.

Cold November
. A 12-year-old girl being raised within a matriarchal household is taken through the right of passage of killing a deer for the first time. Expectations dissolve into chaos, and Florence finds herself alone, relying on instinct and training to follow through with her decisions and pull herself together while simultaneously living through the aftermath of a recent family trauma. Karl Jacob (Director, Writer, Producer), Pete Ohs (Editor). Hibbing, MN.



Dayveon. 
Dayveon is a twelve-year-old boy who is coming to terms with the death of his older brother. Torn between a loving sister who has become his sole caretaker and the sense of camaraderie offered by his local gang, he's forced to make decisions that threaten to rob him of his innocence. Amman Abbasi (Director, Writer, Producer), Steven Reneau (Writer, Producer). Little Rock, AR.



Heartlock. 
A convict realizes his best shot at escaping is to master the art of "ducking," a specialized form of prison manipulation in which an inmate befriends a flawed guard for the purposes of blackmail. He targets a tough-as-nails female guard with an underlying vulnerability. However, it doesn't take long for his plan to hit a snag: he falls in love with her. Jon Kauffman (Director, Writer), Chris Cummings (Writer), Dominic Laperriere (Editor). New York, NY.



Julia Blue. 
Julia, a bright university student, is preparing for a life abroad when she meets English, a damaged soldier returning from the war zone in eastern Ukraine.  An unexpected romance sparks between the two, as Julia and English fall deeply for each other.  From metropolitan Kyiv to a remote Carpathian village, Julia and English must decide if they are ready to build a future together in a homeland that is slowly being torn apart.  Roxy Toporowych (Director, Writer), Nilou Safinya (Producer), Ben Kim (Editor). Brooklyn, NY.



The Missing Sun
. After a solar flare powers down her remote community, Alma discovers her husband Terry comatose. Pursuing a series of bizarre clues, she soon believes Terry is astral traveling to reunite with his deceased ex-wife. Determined to bring him back, Alma seeks helps from Terry's estranged, psychedelic son and from the leader of a new-age religion who believes the sun-storm may signal the end-times. Brennan Vance (Director, Writer, Producer, DP, Editor), James Christenson (Producer). Minneapolis, MN.



Poor Jane
. Jane and Henry are in a loving marriage. Another man humiliates Henry at a Christmas party and Jane decides she no longer loves him. The following morning Jane tells Henry she's going to Target, but instead checks into a hotel and stops answering her phone. Jane spends the holidays drinking, having impulsive encounters with men and contemplating whether or not she wants to remain married. Katie Orr (Director, Writer), Alex Orr (Producer), David Swinburne (Co-Producer). Atlanta, GA.



Solace. 
When her father dies, Sole, 17, numbs her emotions with food. She unwillingly lives with her estranged grandmother. Desperate to escape her grandmother's controlling love and illicit relationship with the pastor, Sole enters a forbidden friendship with the rebellious teenage neighbors. Juggling these relationships spirals Sole out of control with food but it ultimately forces her to confront her pain. Tchaiko Omawale (Director, Writer, Producer), Eileen Cabling (Associate Producer), Amanda Griffin (Editor). Los Angeles, CA.



Untitled Hasidic Film
. Given unprecedented access to New York's Orthodox Jewish community, the film is a story of faith and fatherhood – performed entirely in Yiddish. Joshua Z Weinstein (Director, Writer, Producer, DP), Daniel Finkelman (Producer), Danelle Eliav (Co-Producer), Royce Brown (Co-Producer). Brooklyn, NY.