Back to selection
Amy Adams and Ethan Hawke to Receive Actor Tributes and Oliver Stone to Receive Director Tribute at 2016 IFP Gotham Independent Film Awards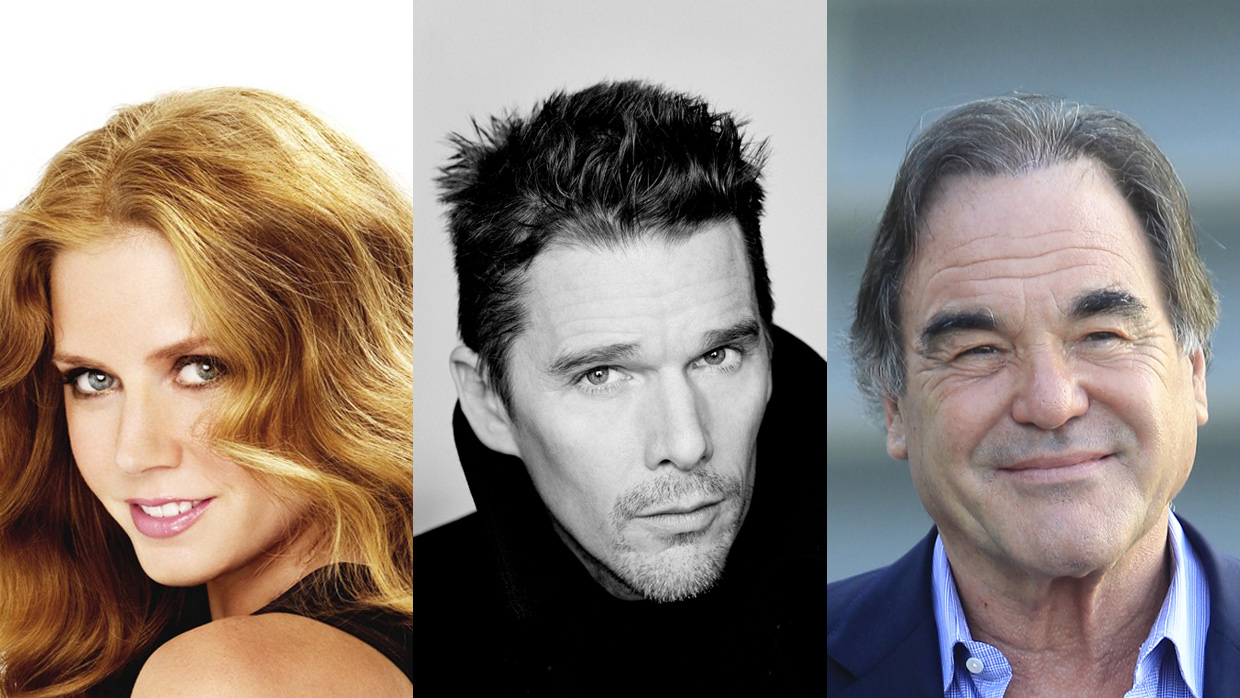 The Independent Filmmaker Project (IFP), Filmmaker's parent organization, announced today that Ethan Hawke and Amy Adams will be presented with Actor and Actress Tributes, and Oliver Stone will receive the Director Tribute at the 2016 IFP Gotham Independent Film Awards set for Monday, November 28th at Cipriani Wall Street in New York City.
"We are honored to have Amy Adams, Ethan Hawke, and Oliver Stone as our Actress, Actor, and Director Tribute honorees at this year's Gotham Awards," said Joana Vicente, Executive Director of IFP and the Made in NY Media Center. "Each with a remarkable body of work that continues to challenge, thrill, and inspire audiences, we are proud to celebrate their numerous artistic achievements and honor their contributions to the landscape of cinema with these Tributes."
Ethan Hawke, Amy Adams, and Oliver Stone will join a prestigious group of previous honorees including: Robert Redford, Helen Mirren, Todd Haynes, Bennett Miller, Tilda Swinton, Ted Sarandos, Jeff Skoll, James Schamus, Bob & Harvey Weinstein, Mayor Michael Bloomberg, Sheila Nevins, Jonathan Sehring, Roger Ebert, Matt Damon, Marion Cotillard, Charlize Theron, Stanley Tucci, Natalie Portman, Javier Bardem, Penélope Cruz, David O. Russell, David Cronenberg, Mira Nair, Gus Van Sant, and many more.
Nominees will be announced on October 20th and winners will be honored at the star-studded ceremony at Cipriani Wall Street on November 28th. The event will be streamed live on our website. To purchase tables or tickets to attend, please contact Steven Pfeiffer by email at speiffer@ifp.org, or by phone at (212) 465-8200 Ext. 219. To read the full press release, click here.