Jane M. Wagner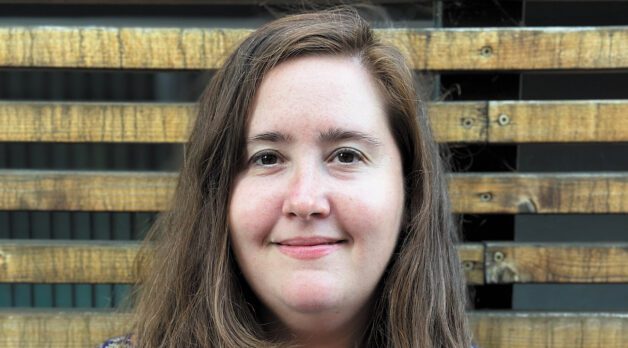 Jane M. Wagner

During the winter holiday break in 2015, Jane M. Wagner found herself unable to defeat a difficult boss in Nintendo 64's Diddy Kong Racing. Viewing YouTube tutorials on how to advance to the next level, Wagner was introduced to the concept of speedrunning—the act of progressing through a video game in record time via advanced techniques or by taking advantage of glitches in the game's code. A financially lucrative endeavor thanks to Twitch viewers' support, speedrunning found one of its greatest overachievers in Narcissa Wright, a transwoman known for speedrunning through games in The Legend of Zelda series with unprecedented skill. "Who is this popular celebrity?" Wagner remembers wondering when coming across the gamer's archived livestreams. "She had just come out as trans about a month earlier and was streaming pretty much close to 24/7. The second I saw her stream, I thought, 'Oh, this is a documentary.' But I never thought it should be a documentary about speedrunning—it was always [going to be] about Narcissa."
Wagner's Break the Game, which world premiered at the Tribeca Festival earlier this year and is currently seeking distribution, shows Narcissa's world via the countless hours of footage created by her livestreams. Primarily told through the screens that made up Narcissa's all-too-public life (along with recurring pixel art animation to visualize the gamer's offline existence), Break the Game is a seamlessly accelerated montage that's of a piece with the culture it documents.
Raised on Long Island by parents who studied photography and painting ("We were a 'freelance arts' family!"), Wagner attended the Delaware boarding school St. Andrew's, the primary filming location for Dead Poets Society. A school trip in 2005 to see After Innocence, a documentary about the lives of exonerated prisoners formerly on death row, led Wagner to meeting Marc H. Simon, a memory she later recounted in a college essay she forwarded to the producer upon discovering that he was looking for post-production interns on his documentary, Unraveled. She returned to New York to begin her collegiate career at NYU, but exorbitant tuition costs pushed Wagner to transfer to Davidson College in North Carolina ("Steph Curry and I were there in the same grade—it comes up a lot!"), where she majored in art history with a concentration in film.
The internship with Simon proved long-lasting (Wagner would go on to enlist his legal expertise on Break the Game) and eventually led to her working for production companies Zero Point Zero—as an archival researcher, production coordinator and (on the Emmy-winning series Anthony Bourdain: Parts Unknown) associate producer—and Optomen. She credits the company's Travel Channel series Mysteries at the Museum as her storytelling boot camp. "I told hundreds of stories while working on that franchise," Wagner recalls. "It was a day job that allowed me to make more cinematic work. And while I learned a lot, in another sense, I think it felt very disconnected, artistically, from my personal work as a filmmaker."
Wagner never held any preconceived notions about what her first feature would spotlight. It wasn't until her aforementioned encounter with Narcissa's speedrunning videos on YouTube that the idea begin to percolate. "Narcissa believes that she can be reincarnated through her digital footprint, like that Black Mirror episode," says Wagner, "and she took the pains to save all of her Twitch streams. She had a huge, unprecedented archive of [more than] 3,000 hours of material, and I knew I'd have the ability to do what most documentaries can't do—have 24/7 access to a protagonist who's not holding back through these archived streams." Narcissa's openness, while a goldmine for documenting a life in real time, also led to her being a target of extreme harassment. After coming out as trans, she was bombarded on her streams by online trolls demanding that she engage in self-harm. While refusing to shy away from the toll that vile messaging took (Wagner enlisted a mental health supervisor to work on the film), Break the Game also highlights the positive experiences that came from Narcissa's online presence, including finding love with a fellow trans gamer and a reconciliation with her parents.
Although the director was forced to put much of the film's finishing costs on her credit card, she cites institutional support and numerous lab programs for helping her see her way through this six-and-a-half–year journey. "Although we were not rich in money, we were rich in fellowships and labs," Wagner reflects, "and being included in Film Independent and IDA (International Documentary Association)'s DocuClub [work-in-progress screening] series​​ made it super clear to me that I should remove any verité footage that I had and focus on where Narcissa was most herself: on those Twitch streams. It made the film so much stronger."—Erik Luers/Image: Haley Parmelee