Back to selection
"Made in NY Fellowships" Recipients Announced by Mayor's Office of Media and Entertainment in Partnership with IFP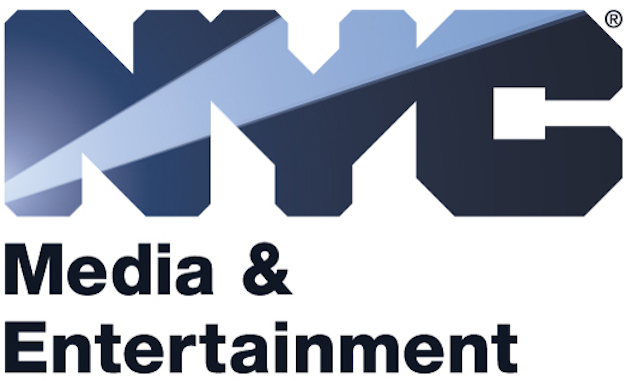 In partnership with IFP, Filmmaker's parent organization, the Mayor's Office of Media and Entertainment has announced this year's ten projects to be chosen for Made in NY Fellowships. The projects, which span documentary and narrative filmmaking as well as gaming, post-production, animation, VR and media/technology platforms, will receive yearlong incubator positions at the Made in NY Media Center by IFP. Read the full press release below.
NEW YORK, NY – Mayor's Office of Media and Entertainment (MOME) Commissioner Julie Menin and the Made in NY Media Center by IFP today announced the recipients of the second year of Made in NY Fellowships, a year-long program to provide expanded resources and opportunities for New Yorkers to bring their media projects to the next level. Building on the strength of this exciting initiative that launched last year, the Made in NY Fellowship program aims to foster a diverse media industry, recognizing that different experiences, perspectives, and cultures are critical to advancements in innovation and creativity.

"It's crucial that New York City's media and entertainment sectors reflect the incredible diversity of our population," said Media and Entertainment Commissioner Julie Menin. "The Made in NY Fellowships are a unique opportunity to highlight and further the work of diverse individuals making an impact on our culture. I congratulate the Made in NY Fellows and look forward to seeing the products of their work next year."

With funding from MOME, the program provides resources and workspace to foster creativity and entrepreneurship in media and technology in New York City. The ten projects were selected based on distinctiveness, feasibility and professionalism working on projects in documentary filmmaking, narrative filmmaking, gaming, post-production, animation, virtual reality, and media/technology.

"After seeing the success and impact of our first Made in NY Fellowships, we are proud to announce the second year recipients of the fellowship program which intend to catalyze creativity and give early-stage projects and startups the ability to turn concepts into reality," stated Joana Vicente, Executive Director of IFP and the Made in NY Media Center. "We look forward to the progress this infusion of support and diversity will facilitate within the media + tech community of New York City."

"The Made in NY Fellowship has been a resounding success so far and I'm eager to see what the new recipients will make of the opportunity," said Council Member James Vacca, Chair of the New York City Council Committee on Technology. "It's critically important that the composition of our creative class reflects the diversity that makes our City great. The Made in NY Fellowship has been successful in providing opportunities to harness the vast untapped talent and potential that exists in our City."

Made in NY Fellowship Recipients Ten projects will receive Made in NY Fellowships this year. The recipients will receive 12 months of incubator membership at the Made in NY Media Center by IFP, where they will have access to a collaborative environment alongside other artists, innovators, and entrepreneurs. Fellows will also receive opportunities for mentorship from industry leaders and knowledgeable IFP staff, the ability to take IFP classes, and access to networking and industry events.

The winning projects are:

Balloon, Inc. (Yuki Kotani)
A collaborative social media platform where content is organized around conversations.

Dates for Coffee (Kiera Kyoto Lewis)
An animated documentary on how stories and media influence worldviews, from the perspectives of Arabs and Americans.

811 Media "Following Mr. Newton" (Marilyn Smith & Phil Chan)
A series that captures the global phenomenon of street- style photography.

Flamenca Films (Trina Bardusco)
A women-inspired and culturally-forward content development and production company, passionate about storytelling for and about Latinas across multiple media platforms.

Neo 360 (David Borish)
A slow-motion video on-demand platform for mobile devices and virtual reality headsets.

Sheft (Siwon Park & Shani Jamila Syphret)
A creative agency helping to tell women-centered stories through strategy, design, production and consulting services for brands, organizations, and independent projects.

SlayTV (Sean Torrington)
The first queer internet television network for people of color.

Stareable Inc. (Ajay Kishore)
A platform that collects thousands of web series in one location, making it simple for users to find and enjoy new shows.

Under New York City (Chesher)
A multimedia visual project exploring and documenting New York's underbelly, focusing on the subway and its abandoned stations.

Zer (Kate Wallace & Danny Dang)
A platform that aims to engage 'Generation Z' with substantial news through augmented reality, virtual reality and games.