Back to selection
Escape into America: The Eastern Oregon and Indie Memphis Film Festivals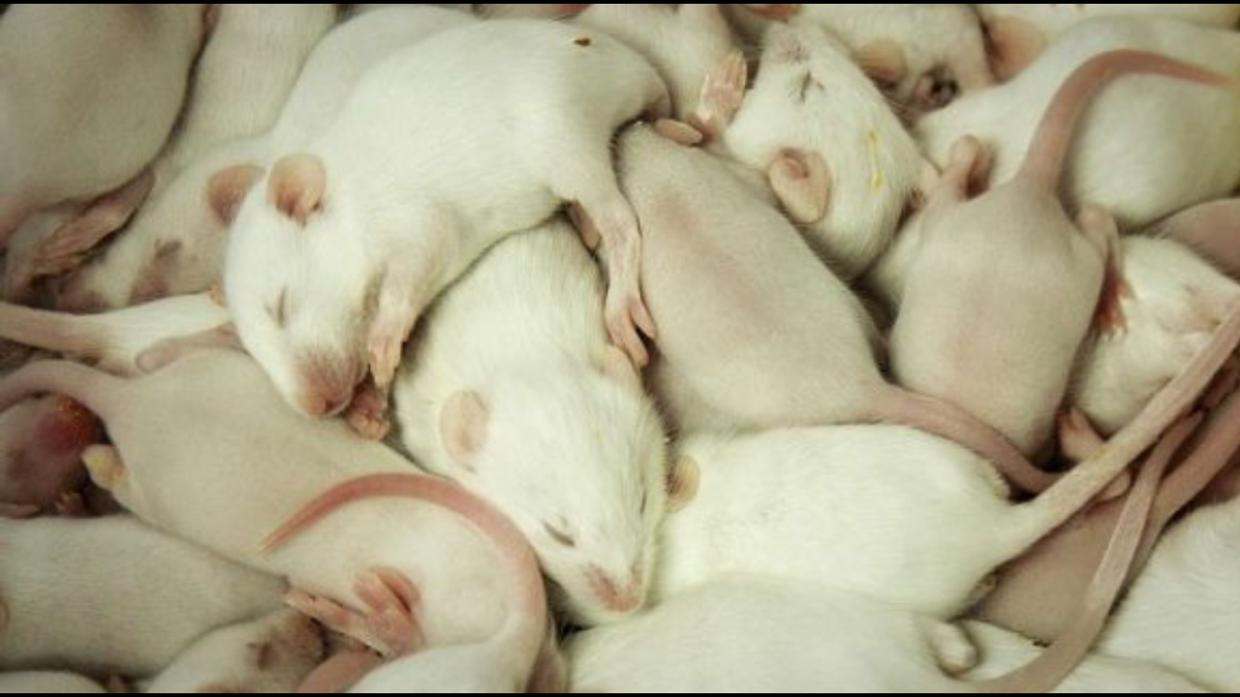 Rat Film
Keeping on top of the media conversation in 2017 has begun to feel more like an exercise in self-harm than consumption. The dirty laundry is exhaustive and exhausting; we are quick to expose and defile, but quicker to move onto the next victimizer, leaving little lasting resolution in the wake of the penultimate upheaval. At the movies, we look for meaning where we can get it. Plots are politicized to the point where the once ghettoized "issue film" is mutating into standard grade. Even if the latest Thor joint is raking it in at the box office, cotton candy escapism is growing further and further from the norm across independent channels.
The Eastern Oregon Film Festival is of a vanishing kind itself – a strictly community run and oriented showcase that brings countrywide perspectives to a relatively conservative small town near the edge of the state. Although it's located in La Grande, the bootstraps ethos of EOFF was summed up this year in a self-moderated Q&A by Portland's own Jon Raymond. An affable and modest straight shooter, Raymond attributed much of his filmic success to the "steely will" of his frequent collaborator Kelly Reichardt and his "boring" approach to dialogue. (It should come as no surprise to hear him talk smack on the hyper-verbal habits of Quentin Tarantino and Diablo Cody, though it doesn't make it any less enjoyable.) Even if no one in America is making films quite like Reichardt, we are experiencing a strange and subtle shift, in which outsider perspectives are being brought closer and closer into the fold – a trend EOFF's programming duly reflects.
For starters, there's Theo Anthony's Rat Film. Arguably the most ubiquitous documentary on the festival circuit this past year, Rat Film applies avant-garde techniques to relay the racially charged commingling of urban planning and rodent proliferation in Baltimore to dizzying and damning effect. The Pearl, meanwhile, takes a vérité approach in its examination of four white, middle aged transwomen from the Pacific Northwest in their struggles to come out after decades in the closet. The film suffers slightly from the demographic similarities of its subjects – though the media would have you think otherwise, transwomen of color are still a long way's off from their "moment" – but it does contain a rather arresting scene central to our current societal preoccupation with gender identity. When one of the protagonists returns to her sizable Washington home from a gender confirmation operation in Bangkok, she rails on the several other transwomen she has taken in for treating the place like a pigsty. "Masculinity is in your ego," she tells them. "This is just a crash pad for idiots playing women." The camera stays with another woman as she steps outside to consider this inflammatory comment. What, she wonders, does it mean to be a woman? Why is it that she has to behave "ladylike" all of a sudden?
If gender performance sends you in a tailspin, no reprieve will be found in Mike Ott's California Dreams, a painful consideration of the very human longing to be someone else. Disrupting the escapist fruits of Hollywood by formally toying with the dreams deferred that surround the industry, Ott's film can feel alternately exploitative and poetic. In one scene, Ott asks one of his subjects if he's been talking to any girls. "I have female coworkers, yeah," he replies, before the shot abruptly cuts to him wide eyed at a strip club, booties bouncing in slo-mo. Still, by casting these struggling actors in a film of such formal rigor, and enhancing the performative aspects of non-fiction, Ott has essentially given them the roles of a lifetime they'll never have.
Even when the movies can be emotionally demanding, La Grande still knows how to have a good time. Every night ends in a concert at the festival's headquarters, and the excitement that courses through the town during the festival is palpable and egalitarian. Not for nothing do program director Ian Clark and festival director Chris Jennings continue to cater to the crowds with little to no public funding year after year.
For its 20th iteration, Indie Memphis commemorated the 50th anniversary of the assassination of Martin Luther King, Jr. a little bit early, with an extensive sidebar featuring films both past and present. Upon arrival, I submitted to the double header of a trip to the National Civil Rights Museum – thoughtfully organized by the festival – and Jules Dassin's 1968 masterpiece Uptight! Built off the back of the Lorraine Motel, the museum is a synthesized maze of black subjugation that empties out into the hallway where King, Jr. prepped his last speech, before he was shot and killed on the balcony outside room 306 by James Earl Ray.
Though it is set in Cleveland, Uptight! begins with documentary footage from King, Jr.'s funeral in Atlanta, and, despite its shelf life, it manages to feel far more insightful on the state of race in this country than any major release I've seen recently. Julian Mayfield, who co-wrote the script with Jules Dassin and Ruby Dee, stars as the wayward, unemployed drunk, Tank, who turns on his group of black revolutionaries after being cast out of their circle. The presence of whites is reserved for ingenious set pieces only: one, in a carnival funhouse, and the other in a bowling alley, where the revolutionaries hold their court. When a butt hurt white activist demands to know why he isn't welcome, one of the men calmly replies: "Go help your white brother. Change him. That's your job."
Quest, another masterpiece in the MLK50 sidebar, takes the old adage of finding universality in specificity to stunning heights. The film is a decade-long portrait of the Rainey family of North Philadelphia, that slowly and heartbreakingly unravels the cruel paradoxes of being black in Obama's America. (The festival's best documentary winner, the St. Louis-set For Akeem, brutally rhymes with this probe via a passing shot of a mural that reads, "Obama…A change is still coming.")
True to Brandon Harris's eclectic tastes, the festival offered a bit of counterprogramming in the way of an Abel Ferrara retrospective, which included the aptly titled 1997 coke trip of a film, The Blackout. Predominately set in Miami and starring Matthew Modine as a Hollywood bad boy with a taste for trouble, the excess on screen served as a reminder of a time when the bankrollers of independent film were perhaps not so message conscious. As Ferrara's frequent editor Tony Redman offered at the Q&A, "an Abel film is worth its weight in gold" – though I'd wager the same could be said for the director's live performances. Festivalgoers were also treated to a bizarre Sunday night concert by his band, Flyz, that featured his toddler daughter on the backup mic well past midnight.
Sylvio, co-directed by Albert Birney and Memphis's own Kentucker Audley, could be considered either a subversive message film itself, or a satire of one – I haven't decided which yet. Based off of Birney's popular Vines (may they RIP), Sylvio takes aim at internet culture and consumerism, mocking the absurdity of "viral videos" through the cheeky context of a basement talk show. Of course, the character of Sylvio Bernardi, a mute gorilla, was born through the venue of virality, so it's all very meta.
James N. Kienitz Wilkins also refashions media to his liking with Common Carrier, winner of the festival's Departures section, and a characteristically experimental work that saves the superimposition from the annals of overdone movie montages. Kientz Wilkins uses this editing technique to refashion film grammar – turns out transposing close-ups and wide shots can trick the eye into thinking they're mediums – but it also successfully conveys our current relationship to technology. While his characters critique the likes of FedEx and Amazon, NPR sounds off on government injustices, and Hot 97 cues up the latest Rihanna, I couldn't escape the feeling that Common Carrier looked like the inside of my brain: constant news, media, images, sources, stories, opinions filtered atop one another to the point at which we can no longer distinguish external inputs from the internal.