Back to selection
Lessons Learned: One Podcaster's Education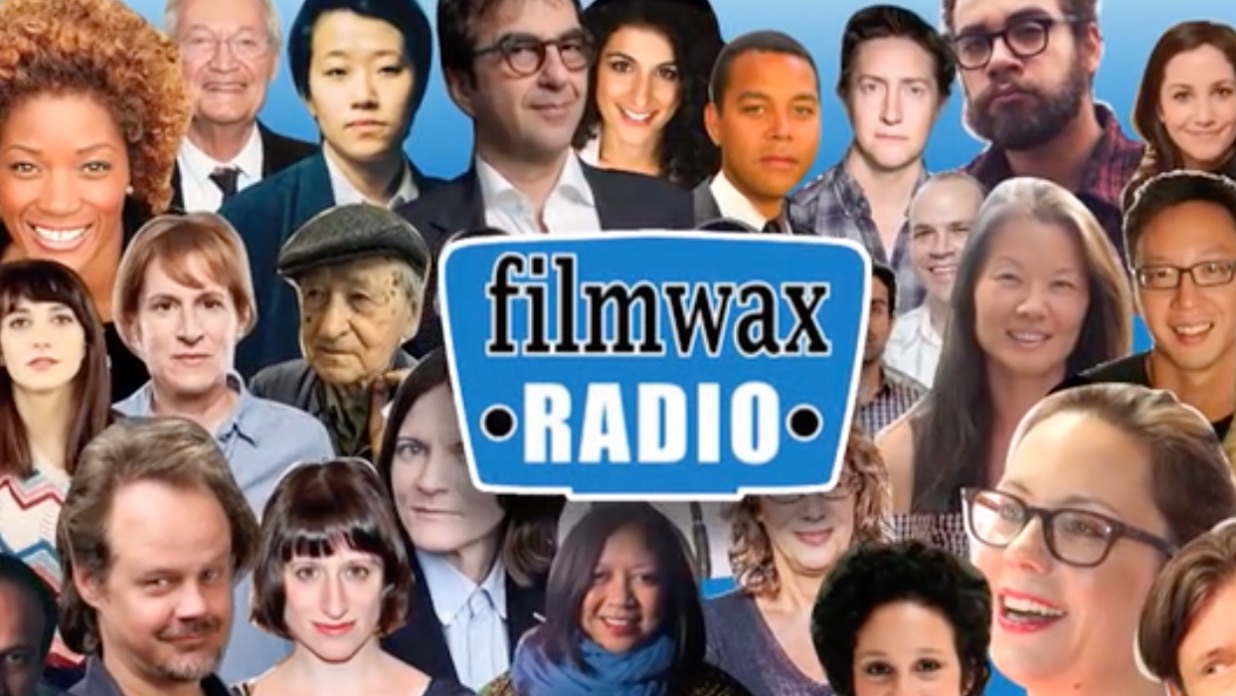 Adam Schartoff's Filmwax Radio is one of the longest-running independent film podcasts as well as one with the deepest roots in the independent community. After dozens of episodes, Schartoff is in the final week of a Kickstarter to raise funds for new equipment and expanded production. He's written a guest post below about the evolution of the podcast. Please consider supporting him at his Kickstarter page. — SM
Years ago when I started hosting the first iteration of Filmwax Radio, back when it was part of the BBox Radio internet radio platform, I got some good advice from the producer there. One evening after I had done a couple of back to back episodes in the studio, she approached me and tried to give me some constructive criticism. Essentially what she said was to know the answers before asking the questions. I got defensive and dismissed her great advice. Did she mean that I had to literally know the answers to every question? I doubt it. The subtext within her advice was to be more prepared and not ask meaningless questions, not to waste time asking wrongheaded questions, not to be lazy. And it took a little while for me to fully appreciate where she was coming from. She was wisely thinking from a listener's perspective. I wasn't thinking along those lines so much back then. I believe I did a good job of promoting my guest and their projects, but I didn't understand the value of providing the listener with information they needed and could enjoy.
When I moved the show into a podcast format, I began each episode much like Marc Maron with his WTF show; I did my introduction without looking at the clock; after all I was now solely producing and hosting. But I was also in the position of having to build a following from scratch. One friend — who would become a regularly featured guest on the show — told me that no one wanted to listen to me doing 10-minute long intros; they wanted to hear the guests talk. So for a while, until I had established a proper base listenership, I moved my gabbing to the show's outro. Later on when I began re-introducing somewhat longer intros, I would include time stamps in the show's notes to provide listeners with a convenient way to jump ahead. This also sent a message to them that I appreciated their time.
Putting the guests first seems like a natural thing. But once I had established a listenership and visibility with the podcast, it finally dawned on me just how special my circumstances were. I had finally created a legitimate platform, one which I could either hog for myself and use for purely selfish purposes — and by the way, if you are an entertaining talker, that's great — or direct the spotlight on my guests. I chose the latter. I chose to so not only for selfless reasons but for other motivations. For one thing, I knew that if I made the show about the filmmakers (and other industry luminaries), I would quickly amass a network of supporters. That has proven to be true. I have many people who are only too ready to come back on for a second, third or in a few cases, seventh or eighth time. Some folks like Caveh Zahedi, Onur Tukel, Larry Fessenden and Sam Pollard are regular Filmwax Family members. There's a community around the podcast now, and that's very satisfying. Another reason to put the guests first, is that strangers ask to come on the show all the time. Recently Sam Levy, cinematographer on Lady Bird and a couple of recent Noah Baumbach films, requested to come on. I was only too thrilled to spend the subsequent hour and a half with him. Once Sheila Nevins, president of HBO Documentaries had written her first book, she jumped at the chance to do the podcast. I ended up spending three hours at her office. It wasn't my plan going into this show to make all these friends, but nevertheless, there it is.
It was a natural inclination to leverage all that I've accomplished as a "champion of independent film" rather than squander it. I realize that I do indeed have a great platform (relatively unmarred) in which I can accomplish so much more. So I recently decided to launch my first-ever Kickstarter campaign. The idea behind it is to ramp things up so I may have a larger impact on supporting indie filmmakers and their projects. Building a studio is Step Number 1 though. I want to make the show as high quality an audio experience as possible. I also plan to hire help bringing the website up to standard, hire a booker to help with guests, hire a publicist on occasion, hire an assistant to help take care of a number of outreach projects I've got lined up. The details are all outlined on the campaign page, as are some really great rewards. I honestly believe when I say that investing in Filmwax is investing in independent film. As many readers already know, doing a campaign like this is so much more than just a financial goal. I've already profoundly expanded Filmwax's visibility. So, mission accomplished.