Back to selection
Reviewers Hail Video Performance of Apple's New iMac Pros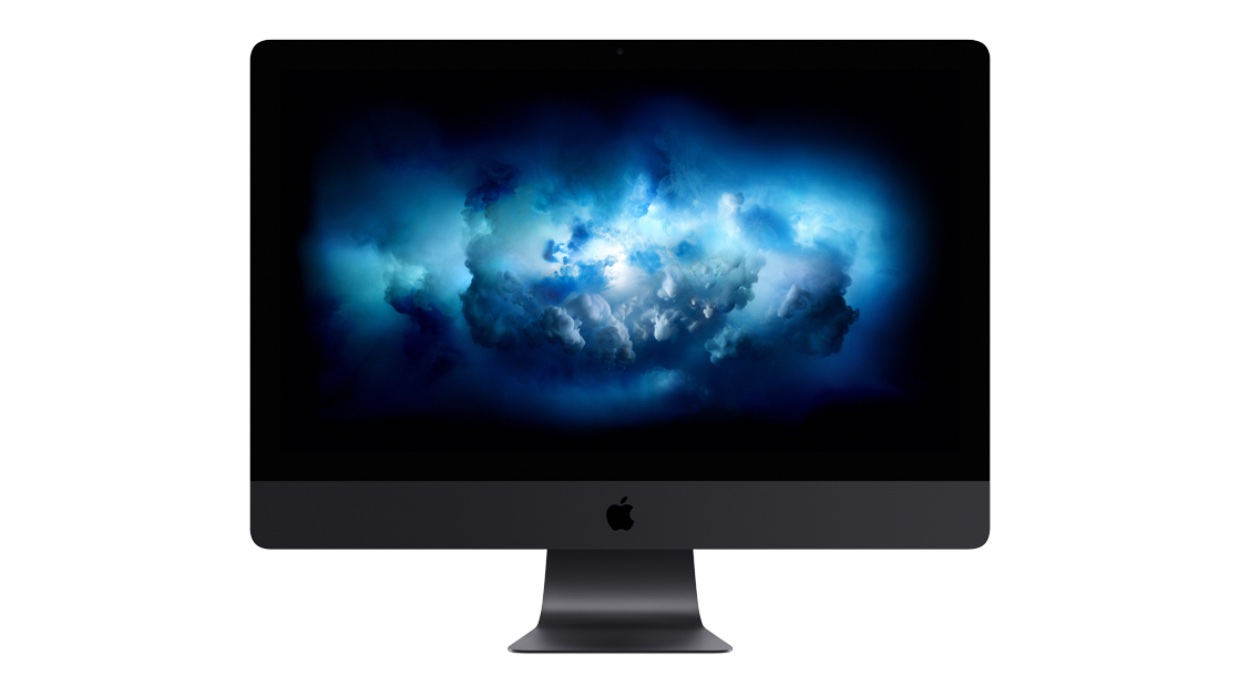 After neglecting the pro market in recent years, Apple is out with the first of two new machines this Thursday, the iMac Pro. (The redesigned Mac Pro is expected sometime in 2018). The ultra-high-end 18 Xeon core processor version won't be available until next year, but the 10-core version seeded to reviewers this week is receiving very high marks for power and speed. Over at MKBHD, Marcus Brownlee posts a seven-minute video with his thoughts, including how Final Cut Pro on the machine has handled 8K RAW files with simultaneous color correct and use of plug-ins.
Regarding Final Cut use, filmmaker Vincent Laforet breaks down the speed improvements in his review:
Final Cut Pro X:

I imported 10.96 GB of DJI Mavic PRO 4K, H.264, 23.98 fps footage, a total duration of 24 minutes 16 seconds of footage transcoded to Proxy ProRes422.

All 3 machines created low resolution Proxy footage in under 8 minutes which was impressive.

I then had the software render ProRes422 Optimized media from the H.264 source media:

iMac Pro – 7minutes 56 seconds

iMac – 15 minutes 47 seconds

MacBookPro 15" – 19 minutes 55 seconds…

Whether you're editing 8K RED video, H.264 4K Drone footage, 6K 3D VR content or 50 Megapixel RAW stills – you can expect a 200-300% increase in performance in almost every industry leading software with the iMac Pro…. After just under a week I can tell you that I won't be using any other mac anytime soon.
And at News Shooter, Ben Allan Acs ends his review by discussing not only the speed by the silence of the new iMac:
The new version 10.4 of Final Cut Pro X has some important new features for serious pros and is fully optimised for the iMac Pro. In practice everything seems to happen very fast, whether it is generating Proxy and Optimised media or applying effects, I wasn't able to find anything that really made FCP break a sweat on the iMac Pro. And with the speed of the internal drive, editing 4k was as responsive as SD.

Of course the big question is how it handles the large amounts of heat that this sort of video processing creates. The idea of packing a Xeon workstation into the casing of an iMac seems crazy and although I've looked at the cooling system diagrams and still don't have much idea how they've pulled it off.

Even with the most processor intensive test renders, I still haven't heard the dual fans at all. I'm not sure whether this means that they haven't kicked into high gear yet or that they're very stealthy. Either way, working from the internal drive means there's also no spinning disk sounds, so it's almost eery watching these big, complex test renders go through in absolute silence.
Check out Brownlee's video above for a closer look.