Back to selection
Time's Up for the War on Stories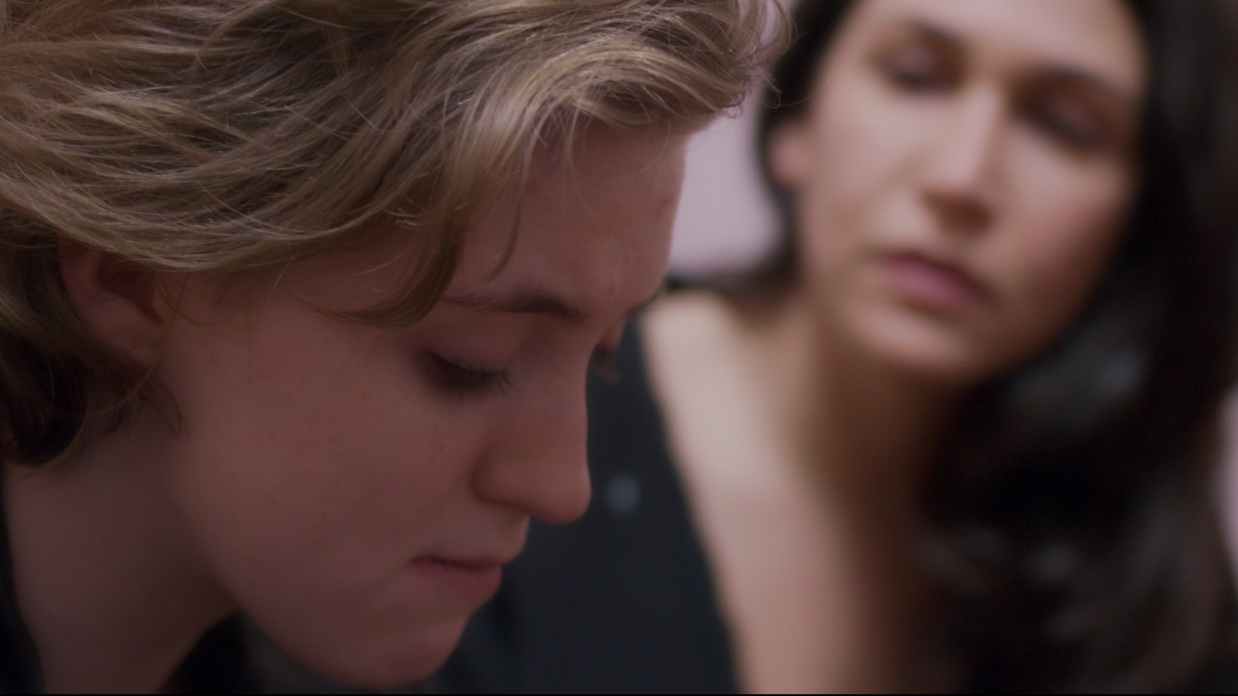 The Rainbow Experiment
Christina Kallas, writer-director of multi-protagonist feature films 42 Seconds of Happiness and The Rainbow Experiment, which will have its world premiere at Slamdance on Saturday, January 20, takes a look at the current shift in storytelling and shares her thoughts on how to pursue a more inclusive cinema by redefining the past.
A few years ago I wrote a series of articles including an eight-point plan of action for Ted Hope's Truly Free Film blog, "How to Change the World (And Most Importantly, Why)." As one of my sources, I used the 2013 USC Annenberg Inclusion Initiative's study, which is still the largest and most comprehensive intersectional analysis of characters in motion picture content. My eight-point plan included actions such as "Establish quotas in production and distribution," "Support income equality" and "Create funds and tax incentives for films and TV programs written and directed by women." Today, five years later, and on the cusp of such sweeping and ambitious initiatives as the #MeToo and the #TIMESUP movements, the same study's 2018 results reveal how little our industry has changed when it comes to the on screen prevalence and portrayal of females, underrepresented racial/ethnic groups, the LGBTQ community etc. — in short: everyone in our midst besides straight white men. It also shows that when our industry thinks "director," we think straight white male. Despite all the talks and panels and initiatives, over the last decade the percentage of women directors remains firmly stuck at 4% — the percentage for women writers and women producers are slightly higher, at 13% and 21%, respectfully. The percentage of Black or African-American directors is at 5.6%, that of Asian or Asian-American is at 3%. The correlation is undeniable. We are stuck in an inclusion crisis, which means that we are seeing the world through the eyes of a very small percentage of the human population — and it's been this way for as long as we can remember.
One could argue that there is some progress in the fact that through recent events the effects of that imbalance are now clear to most and that we do not need to argue any more — or at least not as much — that this issue concerns everyone, including the privileged. But are we doing enough, or are we dragging our feet in what seems to be more important than we ever thought — not only for the misrepresented groups of the population, which is, in fact, the majority, but for society as a whole? And can we change the present and the future without rethinking the past?
Perhaps it is time to revisit Kate Millet's groundbreaking Sexual Politics, published in 1970. With its wry takedowns of the casual misogyny that had made the reputations of Norman Mailer, Henry Miller, D.H. Lawrence, Kate Millet introduced a new and remarkably durable idea: you could interpret literature in light of its gender dynamics and, most importantly, you could change the dynamics through literature. Apply this to filmic storytelling and rewind the film in your mind: for as long as we can remember we were being told stories by an unreliable narrator. The world we saw was the world presented to us by a non-inclusive minority, through the eyes of that minority.
Kate Millet suggests that by changing our storytelling we could change our consciousness and, in doing so, change our reality. But what does that mean, when applied to film? I have long subscribed to the idea that Ancient Greek dramas were so very important, because they were serving as emotional education — what some scholars call the poets' solution to the riddle of civilization. Might we be in dire need of a new poets' solution? It would be worth it to add that Aristotle did not see drama as superficial entertainment in the sense of escapism, distraction or diversion. He speaks of the double-goal of entertainment and awareness. Drama should not only increase enjoyment, he says, but also enrich experience and knowledge. This presupposes stories that challenge and interest the audience, that shake up our everyday life; that broaden the spectrum of our experience since they intrinsically represent an experience themselves. 
Soon after making cinema my raison d'être, I started developing an inexplicable obsession with multi-protagonist and nonlinear films. My predilection for nonlinear multi-protagonist storytelling — in both of my features as writer-director and my book, Creative Screenwriting: Understanding Emotional Structure — led to an experimental approach to fiction filmmaking that valorizes the collective protagonist, both in terms of the process as well as in terms of the result. I recently realized why. In Professor Annette Insdorf's words: "This narrative strategy seems terribly important for our times: we need to think about the strengths to be gained from the intertwining ensemble piece (versus the focus on the individual)."
To me, multi-protagonist and nonlinear storytelling was and is more than a trend. It is a shift in storytelling, a new storytelling epoch, corresponding to a more ambiguous and complex experience of reality, which goes hand in hand with a shift in consciousness. Underlying the experience of the linear narrative, indeed the crux of mainstream filmic narrative, is the invitation for the viewer to identify with the main character. Whether a victim or a hero, the identification positions the viewer in a state that renders her passive. The linear narrative is ultimately a safe experience with a predetermined story and a predictable story form, where the viewer faces no choices whatsoever. In comparison, multi-protagonist and nonlinear films seem to open up a whole new world: stories that have more than one protagonist, where the characters do not necessarily have a goal or do not pursue anything against all odds, where there is no main conflict or no evident main conflict, where the strategy is contrast rather than conflict, where there is more than one perspective on one and the same event or circumstance, where the ruling storytelling principle is not causality but synchronicity or juxtaposition. This is a world beyond the classic Aristotelian identification or the Brechtian alienation, a world where there is no absolute truth and no clear solutions, where we are training to perceive all perspectives at once, where we can experience the mechanism of thought and emotion and transcend beyond a passive state of mind.
Surely just one of future narrative model experiments once we break out of the usual predictable dramaturgy, the multi-protagonist film's acentered structure — reminiscent of Deleuze and Guattari's Rhizome, in which any point can be arbitrarily connected to any other — is a strong alternative to the traditional hierarchical tree model of the single-protagonist film and the structures of power and dominance systems that it represents. It overcomes the hierarchical organization reflected in conventional movies's privileging of one character over the rest, and the monolithic point of view that usually goes with it. Would one want to call it a female narrative or a female gaze? After all, multi-protagonist films were made both by male and female writers and directors: Vera Chytilová, Joan Tewkesbury and Robert Altman, PT Anderson, Todd Solondz, Lizzie Borden, Arriaga and Inarritu, Steven Soderbergh, John Sayles, John Cassavetes, Julie Dash, David Lynch, Charlie Kaufman, Shirley Clarke, Kasi Lemmons, Suzanne Bier, Lone Scherfig, Nicole Holofcener, Maggie Greenwald, Nadine Labaki, Lucrecia Martel, Abbas Kiarostami, Atom Egoyan are some of them — and of course, one should never forget Kieslowski's vital contribution with The Decalogue. Personally, I would opt for "another gaze," definitely indicative of a time when patriarchy is approaching its end, and when the tree structures are starting to dissolve. It is surely no coincidence that many of these films tell stories marked by the power abuse of the fathers and that they deal with the themes of isolation and dysfunction. (See: Magnolia, Happiness, Celebration, Open Hearts, and so many more.)
Of course, multi-protagonist is just one form of storytelling, one that demonstrates a desire for an inclusive cinema by enabling a simultaneous perception of different points of view, one that forges understanding of the complexity of truth and compassion for the human condition — all in all, a warmer world of storytelling. There will be more. The thirst for something that breaks away from the "male" cinema of plots, the storytelling of the patriarchy, is big. Because, and that is no wishful thinking, the patriarchy is falling. First its heroes and icons, then the whole system. Then as humans do, we will rewrite the past. We will look at it differently, like when we get out of an emotionally abusive relationship and we have finally gained enough distance to be able to look back without infatuation — shocked at what we had accepted as normal behavior and perhaps even adorned and allowed. The rose-tinted glasses are off, the infatuation is over, we can now take a closer look. This does not mean that we should stop watching the existing film canon. But we can expand it. We can remember and restore. We can indeed rewrite the past. And by rewriting the past, change the present and the future.
This is not as impossible as it maybe sounds. Nor is it the first time it will have happened in film history. The Nouvelle Vague pioneers changed film history not only by experimenting with film narrative and the cinematic language but also by rediscovering and making then-radical cases for the artistic distinction and greatness of certain directors and their films, both American and European. Perhaps it is time to do the same and look back to include more films by women directors and by the so-called minority groups of the human population, starting with the film canon, film curricula at film schools and high schools, with the syllabi of existing and new courses, as well as the focus of our film scholarly work. And while doing that, open our eyes to the fact that the way we tell stories — both the process of telling a story and making a film, and the result of the film made 00 is reality formative.
It will take resolve. I too fell in love with cinema by watching films by the big auteurs — mostly straight white men. I too was under the impression that there's nothing else out there. I too respected the ideas of body of work and peer approval more than the idea of inclusion. I too chose again and again D.W.Griffith over Lois Weber, Luis Bunuel over Germaine Dulac, Ingmar Bergman over Edith Carlmar, John Cassavetes over Ida Lupino (as the godmother of American independent cinema) or Barbara Loden or Elaine May, Ken Loach over Barbara Kopple, Woody Allen over Claudia Weill, Robert Altman over Joan Tewkesbury, Ashgar Farhadi over Kim Longinotto, Zhang Yimou over Joan Chen, Michael Haneke over Jessica Hausner, Ruben Östlund over Julia Loktev, Jafar Panahi over Haifaa Al Mansour — and let me stop here, because the list is too long and the pattern of interrupted careers and of the fading into obscurity mechanisms, too painful. Surely, the goal cannot be to replace the men with the women or to minimize anyone's contribution to the evolution of the cinematic language. But we should finally start including the women, along with the other population groups which suffered from the war on stories, even if at this point it may mean that we have to adjust our academic standards and practices — for instance, by taking into consideration the realities of the lot of the female auteur in film culture.
The losses cinema has suffered due to misogyny and racism are big. The task is to de-normalize what has been normalized forever and break the silence imposed. To make a society in which everyone's story gets told, and in which the ability to forge compassion is the measure of success. Cinema is still young, and nothing, from the way we make films, the way we cast, the way we shoot, to the cinematic language itself, is set in stone. It is just the way that served a certain system well in the past. It does not have to be our way.