Back to selection
Head Over to Instagram to Win Tickets to IFP's Screen Forward Talks on Sunday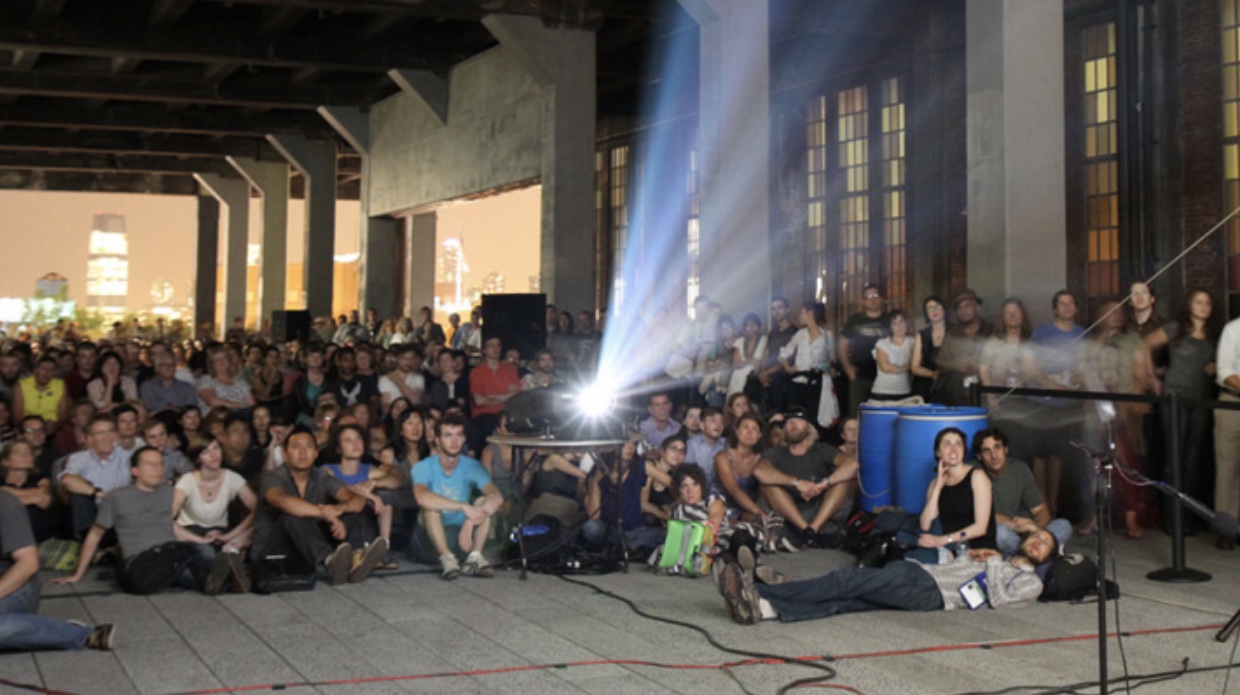 The 40th anniversary edition of IFP Week is coming up, and we have 10 free tickets to give away to the opening day of Screen Forward Talks, which include luminaries like Boots Riley and Nina Yang Bongiovi (Sorry to Bother You), Julie Dash (Daughters of the Dust), Terence Nance (Random Acts of Flyness), Cathy Yan (Dead Pigs, upcoming Birds of Prey), Lauren Wolkstein (The Strange Ones), Julie Cohen & Betsy West (RBG), Nicholas Ma (Won't You Be My Neighbor?). (Oh, and I'll be moderating a panel on producing that includes some luminaries as well: Josh Braun, Julie Goldman, Riva Marker, and James Schamus.)
The day begins at 11:00 AM at BRIC, and here's the complete schedule:
11:00 AM – 6:00 PM

Thousands of projects and a countless number of stories, IFP Week has seen a lot in its forty years. "Screen Forward Talks: Notes to the Future" celebrates this history by showcasing the progress and promise of independent storytelling across generations and platforms.

Lessons from IFP Alumni Then, Now, and Beyond: an incredible group of alumni across multiple generations to wax about their experiences launching their first project, what lessons they've learned, and what wisdom they can impart to future film artists. Featuring Ryan Koo (Amateur), Ryan O'Nan (Queen of the South), Roger Ross Williams (Life, Animated), Cathy Yan (Dead Pigs).

Shaking the Zeitgeist: Random Acts of Flyness: Creator Terence Nance and select members of the Random Acts of Flyness writers room and production team discuss creating the genre-disrupting "talk of the summer" series, described by the New York Times as, "hypnotic, transporting, uncategorizable."

Through the Generations: Queen Sugar: Ava DuVernay and Oprah Winfrey's Queen Sugar is a thoughtful, impeccably wrought TV show now entering its 4th season. It's also a groundbreaking show behind the scenes: all show's directors are women, and many are women of color. Featuring IFP Alums Kat Candler (Hellion), Julie Dash (Daughters of the Dust), DeMane Davis (Lift), Lauren Wolkstein (The Strange Ones).

The Truth Kicks Ass: The Year in Documentary 2018: Filmmakers from two of this year's breakout box documentary hits of the year (and two of the highest grossing docs ever!) discuss the insides and outs of being a doc filmmaker in 2018. Featuring Julie Cohen (RBG), Betsy West (RBG), and Nicholas Ma (Won't You Be My Neighbor?).

On Reinvention and the Hustle: Top Film Producers Sound Off: Sit down with some of the top movers-and-shakers in the film industry, as they discuss film producing in 2018, and the ways they've tackled reinventing the profession… and themselves. Featuring Josh Braun, Julie Goldman, Riva Marker, and James Schamus.

Listen to What I Want: Sorry to Bother You: Join writer-director Boots Riley and producer Nina Yang Bongiovi as they discuss how they got what they wanted in making Sorry to Bother You, the revolutionary neo-surrealist hit of Summer 2018.
Here's how to win: head over to Filmmaker's Instagram page, and the first 10 people to direct message me there will get the comp code. And, for those who'd like to attend the whole week at a discount, head over the sign-up page and use code IFP20 for a 20% savings. (This deal is good through tomorrow.)