Back to selection
Top 10 Picks for IDFA 2018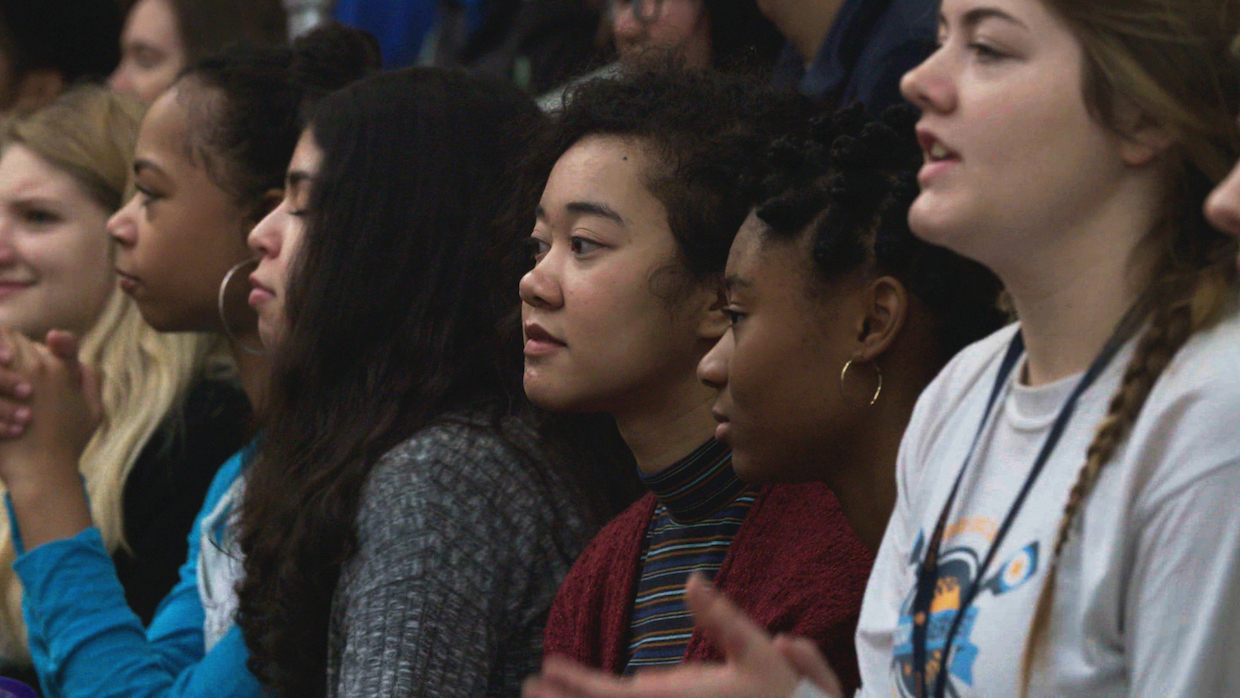 America to Me
The program for the 31st International Documentary Film Festival Amsterdam (November 14th – 25th) — the first under the new artistic directorship of Syrian documentary filmmaker Orwa Nyrabia — feels equal parts familiar and fresh. On the one hand, as in years past, it's hard not to be overwhelmed by the sheer size of the world's largest nonfiction film festival. Once again the fest will include exceptional industry events like the IDFA Forum (and Docs for Sale, the IDFA Bertha Fund, IDFA Academy, etc.), competitions (14 in total), and more meet-and-greets and parties than one can reasonably attend. (Do I stop by the Korean night of food and music or the Scandinavian reception?)
On the other hand, Nyrabia and his team have made the upcoming event more navigable than ever, with a slimmed-down lineup — only a dozen films in each competition category this time — and a new site feature called Program Pathways, which groups films into 15 thematic categories (everything from "Lovers, Rebels, and Skateboarders," to "Show Me Your ID," to "Back to the USSR," and "Backstage Politics"). This inspired me to get organized and create my own personal "Top 10" list of events not to be missed.
IDFA on Stage: Anniversary of the Revolution
The revolution will finally be televised. Dziga Vertov's two-hour portrait of the Russian Revolution, recently discovered and restored, will not only be screened in the grand Tuschinski Theater, but will also be accompanied by a live soundtrack, blending the music of classical musicians with Moscow artist Kate NV's "poppy electronics."
IDFA x FC Hyena x Skatepark NOORD: Minding the Gap + Afterparty
A confusing title for what looks to be a straightforwardly fun event. Bing Liu's beautiful skateboarding doc (which currently leads the Cinema Eye Honors nominees) will finally get the screening it deserves — at a skate park. Liu will be in attendance for the Q&A. And yes, the after-party includes free skating.
Serialized: America to Me + Doc Talk
Perennial attendee Steve James, another Chicagoan and EP of Minding the Gap, will be in town to chat about his latest epic, hometown-set adventure. An entire day will be devoted to the 10-part Starz series.
Docs Around the Clock
Once again this nonfiction marathon of the IDFA Audience Awards' highest-rated films is perfect for both night owls and time-zone-change-induced insomniacs. And if you can make it till 9AM there's breakfast.
Ryoji Ikeda: datamatics (ver.2.0)
This one's a bit of a head-scratcher, but stopping by the Eye Filmmuseum, Amsterdam's stunning art-house/archive on the River IJ, is always worth the visit. And artist Ryoji Ikeda, who "uses mathematics, quantum mechanics, computer data, sound and light to make his breathtaking minimalist audiovisual art," seems the perfect excuse.
American Dharma + Doc Talk
This one's also a no-brainer. Errol Morris will be in attendance to discuss what he's called his "horror film" — a portrait of the ultranationalist strategist Steve Bannon.
Hungary 2018 + Doc Talk
Another chilling doc talk! Filmmaker Eszter Hajdú followed the campaigns of Viktor Orbán and his Fidesz party versus former Prime Minister Ferenc Gyurcsány and his (pro-European left-wing) party as they battled it out in the last presidential election. This screening of the doc that emerged, Hungary 2018, includes a chat with both Hajdú and the ex-Prime Minister himself.
The Panama Papers + Doc Talk
The latest from Alex Winter (Deep Web) follows the journalists who brought to light the titular leaked documents chronicling the dubious financial dealings of the global elite. And on hand to discuss all the shady shenanigans will be both the film's director as well as the intrepid reporters responsible for those revelations.
Queer Day: Jonathan Agassi Saved My Life + Doc Talk
Tomer Heymann's doc about gay Israeli porn star Jonathan Agassi includes a post-screening discussion with the director and his X-rated subject. It's all within walking distance of the city's infamous Red Light District.
DocLab Expo: Humanoid Cookbook
The theme of this year's always mind-blowing IDFA DocLab is "a restaurant for digital art." "On the menu" will be 30-plus interactive docs, "culinary performances" and "interactive experiments" involving human behavior and tech. DocLab Live events and DocLab Interactive Dinners ("a unique series of pop-up dinner parties, combining amazing food with immersive theatre, artificial intelligence and interactive storytelling") are sure to leave even the most cross-media hungry sated.