Back to selection
Filmmaker Announces Spring Subscription Sale: 40% Discounts Plus Bonus Prizes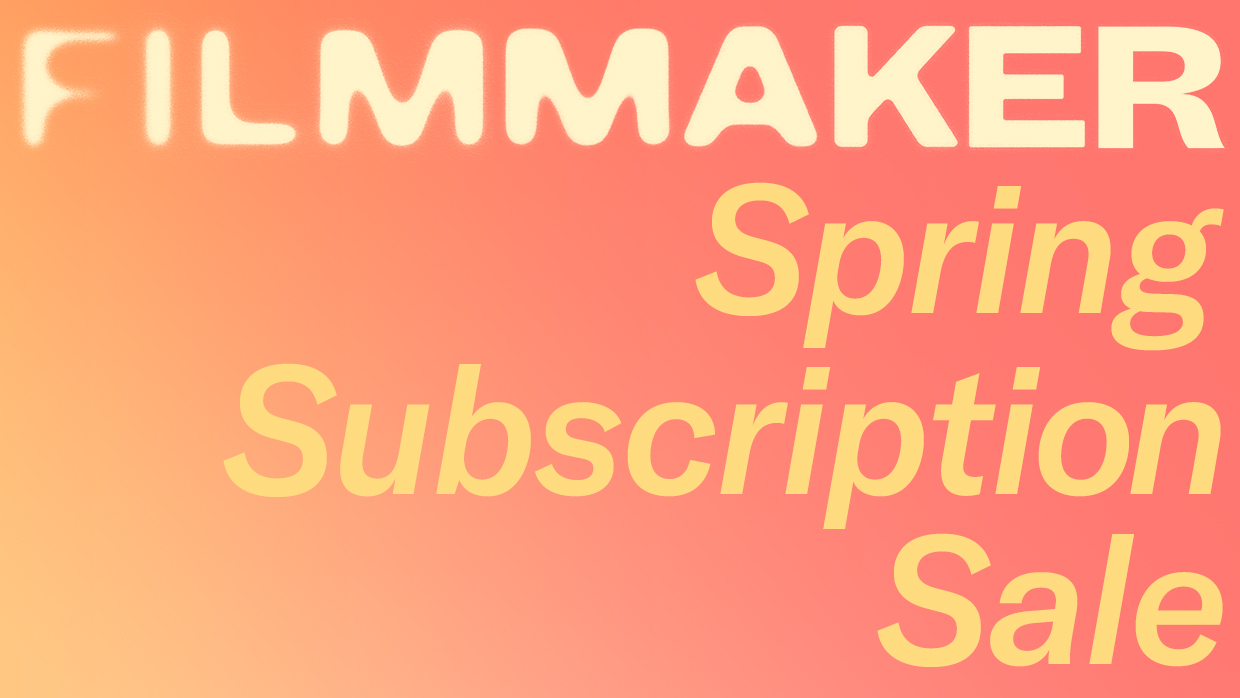 Filmmaker's once-a-year subscription sale launches today, with 40% discounts on our print and digital subscriptions. Filmmaker will be raising its cover price next issue, so this will be the last chance to lock in our old (and very reasonable!) pricing. All subscribers during this sale will receive Filmmaker's upcoming Spring issue and will be eligible for a selection of bonus gifts — Blu-rays, box sets and swag from a number of top distributors. In addition, all new and returning subscribers will receive a free three-month subscription to Metrograph, which includes discounts to its New York theater as well as access to its Metrograph at Home streaming platform.
Through March 23 a print subscription (four issues) is discounted to $10.80/year, and a digital subscription is discounted to $6. All subscribers receive digital access to Filmmaker's back issues through 2007 and can read the current edition behind our website's paywall.
To take part in Filmmaker's Spring Subscription Sale, click here and use the coupon code SPRING22.
Filmmaker's print edition is a stylish, compelling read with a look and feel unlike any film magazine. Plus, our print issue includes material that only exists in print and doesn't appear online.
New and returning subscribers will be entered into a raffle to win the following:
A gift bag from Criterion with assorted Blu-ray releases or a one-year Criterion Channel subscription (two bags and two subscriptions available).
A one-year subscription to MUBI, the streaming service that carries a treasure trove of cinema—from award-ginning gems to exclusive masterpieces (three available).
Blu-ray restoration of Maria Maggenti's pioneering work of new queer cinema, The Incredibly True Adventures of Two Girls in Love, courtesy of Strand Releasing. (Two copies available.)
New Blu-ray edition of Josephine Decker's first two features, Butter on the Latch and Thou Wast Mild and Lovely, courtesy of Oscilloscope Laboratories. (Two copies available).
A DVD or Blu-ray from Kino Lorber (quite a few available!)
If you read Filmmaker in any form, a subscription is a way of supporting our editorial and allowing for its expansion. Thank you for considering subscribing or renewing your existing subscription.