Back to selection
PAM CUT Announces Honorees for 2023 Cinema Unbound Awards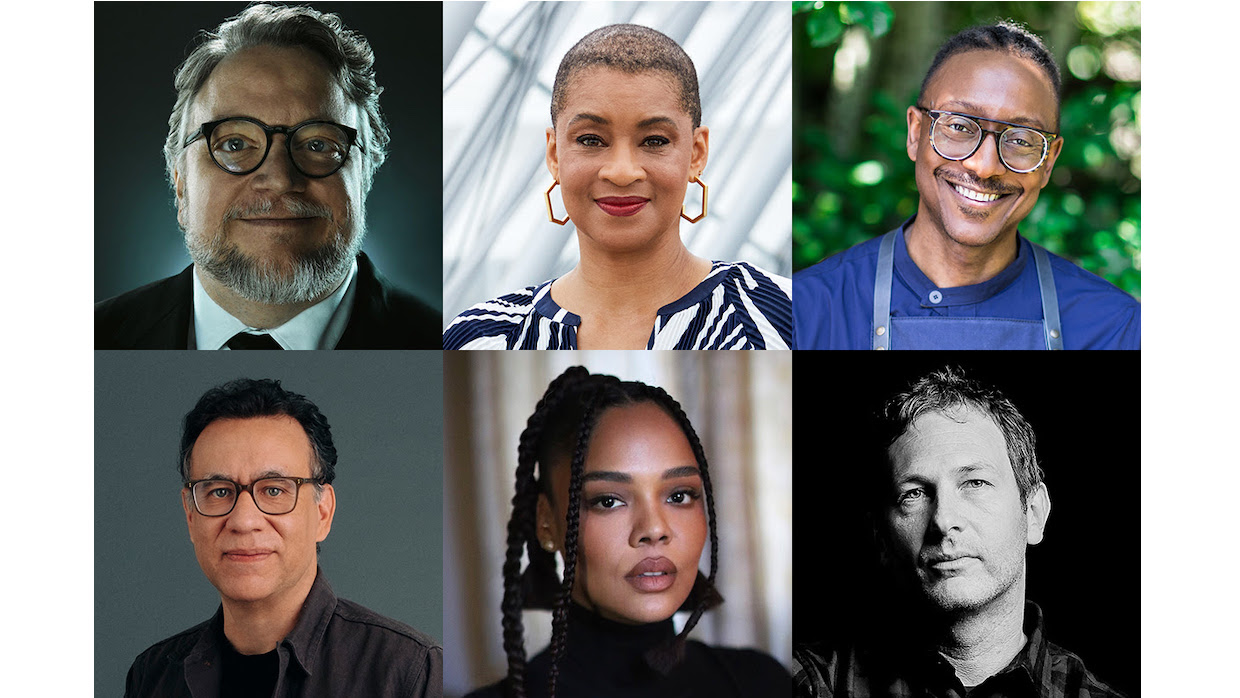 2023 Cinema Unbound Awards Honorees
Portland Art Museum's PAM CUT // Center for an Untold Tomorrow has announced the honorees for the fourth annual Cinema Unbound Awards, which recognizes those working within the intersection of art and cinema.
This year's recipients are actor-comedian Fred Armisen, Mexican filmmaker Guillermo del Toro, chef Gregory Gourdet, writer Jon Raymond (who frequently collaborates with Kelly Reichardt, most recently on Showing Up), film scholar Jacqueline Stewart and actress Tessa Thompson. The ceremony will take place in-person at the Portland Art Museum on June 22, featuring a "culinary takeover" by Gourdet's Haitian live-fire restaurant Kann, which was a finalist for the 2023 James Beard Foundation Award in the "Best New Restaurant" category. 
"In its fourth year, the Cinema Unbound Awards continue to shine a light on the most innovative and exciting folks pushing the future of storytelling forward," said Amy Dotson, Director of PAM CUT and Curator of Film and New Media at the Portland Art Museum in a press release. "These creative polymaths share their artistry, their joy, and unique points of view with audiences around the world and continue to advocate for change within the media arts landscape. By pushing the boundaries of what's possible—as well as advocating and mentoring new artists who are audaciously flipping the script on the status quo—these artists deserve appreciation not just for their incredibly prolific and diverse bodies of work, but also for their visionary approach to living life authentically and inclusively."
Raymond, a lifelong Portland local, provided a statement about his inclusion among this year's honorees: "I grew up seeing movies at the Northwest Film Center (now PAM CUT). I saw Out of the Past there as a teenager (I was so high!); Paul Morrissey introducing, I think, Heat (God, what a beautiful, imperious figure he seemed to be); Matthew Barney's Cremaster movies (which I'd been reading about for years). PAM CUT has been such a huge part of my filmgoing life. To be honored with a Cinema Unbound Award now is beyond thrilling. It's more like totally humbling."
To learn more about this year's honorees and the forthcoming awards ceremony, visit the PAM CUT website.