Back to selection
Win End of Watch Combo Pack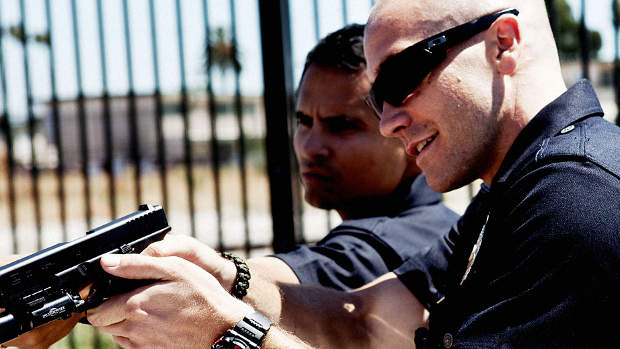 Outlet and Universal Studios Home Entertainment have teamed up to celebrate the release of End of Watch, the heart-pounding police thriller starring Jake Gyllenhaal and Michael Pena on Blu-ray™ Combo Pack today. Enter for a chance to win 1 of 5 copies of the pack as well as a cool "dash grip" for your car.
To win, be one of the first 5 to answer the below question correctly; send all responses to nick@filmmakermagazine.com:
Which actor has appeared in each of director David Ayer's three features (Harsh Times, Street Kings, and End of Watch) as an FBI agent, pathologist and homicide detective, respectively?
Outlet and Universal Studios Home Entertainment describe End of Watch as follows:
Gyllenhaal and Peña are a pair of LAPD officers patrolling one of the city's most violent and gang-ridden areas in End of Watch. A gut-wrenching, first-person account of life on the streets from writer and director David Ayer (Training Day), End of Watch offers audiences a rare window into the world of law enforcement, packed with action, humor and emotion.

Shot from the point of view of police officers, gang members, surveillance cameras, dashboard cams and citizens caught in the line of fire, End of Watch uses gritty handheld footage to create a powerful story of family, friendship, honor and courage among the brave men and women protecting our city streets.

 Marlow Stern of Newsweek calls the film "Riveting!  The best cop movie in years," while Roger Ebert, Chicago Sun-Times, says End of Watch is "Great!"