Back to selection
Cannes 2023: Awards, A Prince, Directors' Fortnight, Close Your Eyes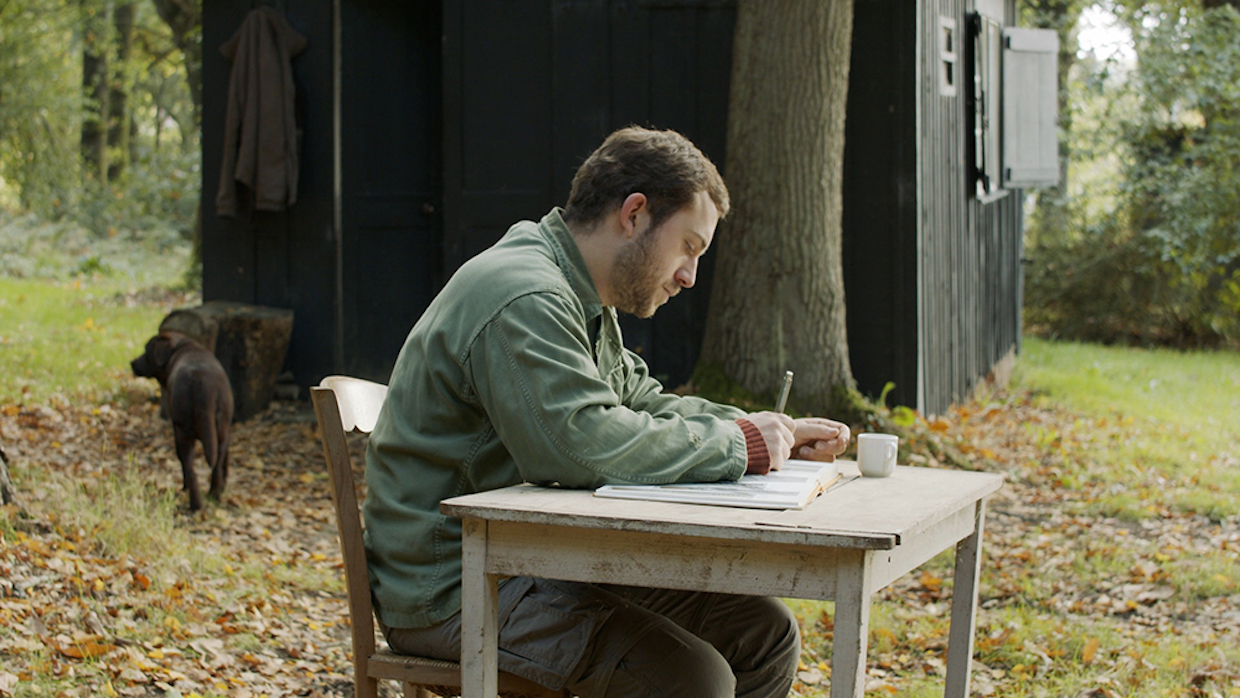 Un Prince
Cannes wrapped another edition last weekend, and a new batch of prize winners have been announced. I've typically used this final wrap-up to offer brief comments on many of said winners, namely those Vadim and I didn't already address in prior dispatches. Ruben Östlund and co. did well, though, because the only victor currently unremarked upon is Wim Wenders's Perfect Days, a poetic drama about a Japanese toilet cleaner for which its lead, Koji Yakusho, was awarded Best Actor. We already published my discussion with Wenders about his new 3D film, Anselm, which premiered as a Special Screening earlier in the festival and is a much more beautiful, innovative and inspirational work, and I'm content with leaving it at that. There is plenty to discuss elsewhere, including a few titles that were snubbed—either for a prize, or a chance of competing at all.
The Queer Palme, for instance, was not awarded to Pierre Creton's A Prince, but to Kore-eda Hirokazu's Monster—winner, too, of Östlund's Best Screenplay prize, presumably for the way it convolutes another of the filmmaker's interrogations of patchwork families with a sloppy and psychologically incoherent appropriation of "the Rashomon structure." Creton's movie (which did win Best French-Language Film from the Quinzaine itself) is a far more fresh, personal and radical work, not to mention that it was made by an actually queer filmmaker. Cinephiles familiar with the films of Alain Guiraudie will find the firmest footing with A Prince's frank and singular vision of gay life, though Creton feels even more removed from the flow of traditional narrative cinema. Indeed, from the opening passage it's clear that A Prince will privilege texture and uniquely cinematic beauty over story, showing rural France in low-grade mini-DV video before cutting to a crisp 16:9 image, with no clear relation between the two. Creton's camera remains patiently attuned to the breezy flow of this community of casually promiscuous horticulture enthusiasts in Normandy, employing poetic montage that relies on the frequent presence of voiceover narration to unite the images, even as characters spontaneously age decades, replaced by new actors right before our eyes. This assemblage of moments is admirably confident; Creton trusts his filmmaking instincts enough to not force the proceedings in any particular direction, resulting in a relaxed surrealism that is a genuine pleasure to watch unfold.
A Prince screened in the Directors' Fortnight, a section always notable for its counter-programming that works against the grain of the Official Selection's more market-oriented picks, and which was particularly notable this year because it offered our first glimpse of its new leadership's curatorial sensibilities and strategies. A year after former General Delegate Paolo Moretti's tenure was abruptly cut short by the SRF while he and his committee were still selecting titles for their 2022 edition, new head Julien Rejl immediately turned heads when he announced a list of films at the sidebar's press conference that was considerably light on Cannes regulars. Speaking with press afterward, Rejl divulged the group's decision to avoid mopping up Thierry Frémaux's rejects, and instead select films that weren't already branded with Goodfellas, MK2 or Films Boutique logos. While it has since come to light that Rejl was ready to give his Opening Night slot to new films by Bruno Dumont and Víctor Erice after they were denied entry into Frémaux's perplexing Main Competition, this year's Fortnight was indeed low key and felt like something of a return to the section's original alternative spirit, carrying an air of independence that I haven't felt this intensely there in some time. Even the section's lone dud that I saw, the tiresome comedy, The Book of Solutions (made by arguably the most recognizable name in the line-up, Michel Gondry), encourages the do-it-yourself attitude that I hope Rejl's team continues to champion.
The Fortnight's best offerings were, after all, more personal affairs. Besides Creton's film and Pham Thien An's maxi-minimalist Camera d'Or-winning Inside the Yellow Cocoon Shell, highlights included Joanna Arnow's comedic, vignette-driven The Feeling That the Time for Doing Something Has Passed, which offers a time-jumping, not necessarily chronological account of a Jewish millennial's rotation of romantic partners and encounters in New York City. Arnow works in a similar mode to her short and mid-length films and again plays the lead role herself (which, requiring as it does full-frontal BDSM, perhaps would've been otherwise difficult to cast), humorously subverting conventional ways in which female desire is performed (in cinema and in everyday life). Russian filmmaker Ilya Povolotsky's nomadic father-daughter road movie, Grace, is, along with Pham's debut, more stylistically accomplished than anything else, but what style indeed. Shot on film and transferred to digital with minimal dust-removal, the film works its way up and across from the southern Kabardino-Balkaria region to the northwest's White Sea coast, cutting perfunctory character-building moments with DP Nikolay Zheludovich's gorgeously rustic landscape photography—an early shot of wind turbine shadows repeatedly slapping across lead Maria Lukyanova's euphoric expression is one of the most beautiful images I saw in Cannes, and was nearly matched by half a dozen others in this same movie. And the Closing Night feature, In Our Day, is another of Hong Sang-soo's roughly sketched structural experiments, wherein cast members drunkenly suss out formal rhymes in real time in front of his camera (this time with a camera-wielding character self-reflexively included in the diegesis, too, for good measure). Anyone at all familiar with Hong's life or work will pick up on In Our Day's autobiographical context; beyond that, I don't know if there's much of a movie here. There is an awesome cat named Us, though, reminding us (the audience) that sometimes simple pleasures are good enough.
Rejl's strategy took on extra weight when Víctor Erice published an open letter at El País explaining why he didn't attend the premiere of Close Your Eyes, his first new feature in 31 years. To close the book on this edition, I'll briefly say that anyone who was able to get a ticket to Erice's film could tell within the first 30 seconds' effortlessly moving and wise images that it should have been in Competition. Somber, protracted and littered with moments of profound beauty, Erice's film makes up for decades of lost time by making it his very subject, as filmmaker Manolo Solo (Miguel Garay) attempts to locate actor Julio Arenas (Jose Coronado), who disappeared shortly after they began production on a film in 1990. Featuring a significant supporting role by Spirit of the Beehive actor Ana Torrent, Close Your Eyes reminded me (in spirit, anyway) of David Lynch's 2017 return to Twin Peaks, reconnecting with motifs, people and places before their material forms fade completely. When one considers that this year's selection of Palme d'Or contenders once again included not a single Spanish-language movie, and even more especially when one considers Fremaux gave another automatic pass to Nanni Moretti for his execrable A Brighter Tomorrow—one of three Italian language films in Competition, and one of the least thoughtful movies (politically, aesthetically…) I've ever seen at this festival—it further delegitimizes the whole enterprise. Erice's film dreams of a cinema that, increasingly, may only exist in the past, in our dreams, but curating those films requires vision. It should never be done with eyes closed.