Back to selection
The 2023 Locarno Film Festival Lineup Features Lav Diaz, Radu Jude, Quentin Dupieux and More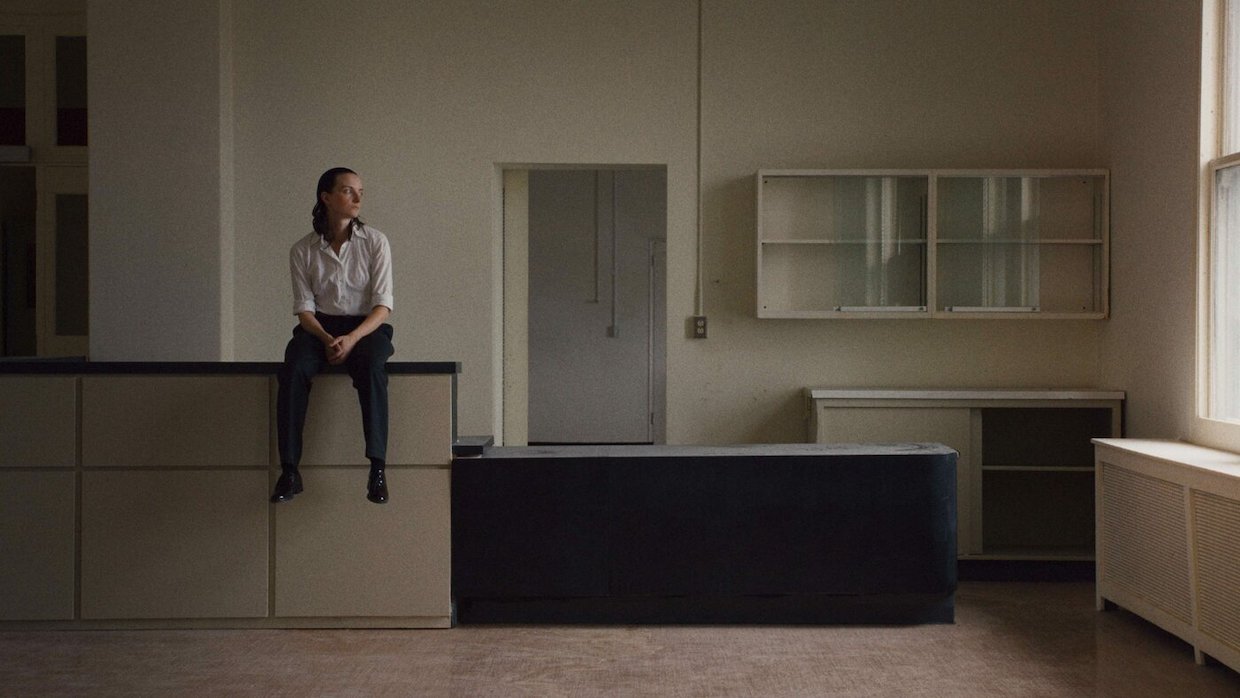 Denis Côté's Mademoiselle Kenopsia
The full lineup has been unveiled for the 76th Locarno International Film Festival, which will take place in the Swiss town from August 2-12.
At a glance, highlights include new films from Filipino slow cinema auteur Lav Diaz, Romanian social satirist Radu Jude, zany French funnyman Quentin Dupieux and Argentine director Eduardo Williams (who actually needs three films in a trilogy, anyway?). Also featured in this year's lineup is Family Portrait, the feature debut from Lucy Kerr, who we included on our annual 25 New Faces of Film list last year.
Check out the full lineup below, and visit Locarno's official website for more information.
CONCORSO INTERNAZIONALE
Animal (Sofia Exarchou)
Critical Zone (Ali Ahmadzadeh)
Essential Truths of the Lake (Lav Diaz)
Home (Leonor Teles)
The Human Surge 3 (Eduardo Williams)
The Invisible Fight (Rainer Sarnet)
Do Not Expect Too Much Of The End Of The World (Radu Jude)
Lousy Carter (Bob Byington)
Manga D'Terra (Basil Da Cunha)
Nuit Obscure – Au Revoir Ici, N'Importe Où (Sylvain George)
Patagonia (Simone Bozzelli)
The Permanent Picture (Laura Ferrés)
Rossosperanza (Annarita Zambrano)
Stepne (Maryna Vroda)
Sweet Dreams (Ena Sendijarević)
The Vanishing Soldier (Dani Rosenberg)
Yannick (Quentin Dupieux)
CONCORSO CINEASTI DEL PRESENTE
Camping du Lac (Eléonore Saintagnan)
Ein Schöner Ort (Katharina Huber)
Excursion (Una Gunjak)
Family Portrait (Lucy Kerr)
Dreaming & Dying (Nelson Yeo)
La Morsure (Romain de Saint-Blanquat)
Negu Hurbilak (Colectivo Negu)
On The Go (María Gisèle Royo, Julia de Castro)
Rapture (Dominic Sangma)
Rivière (Hugues Hariche)
Todos los incendios (Mauricio Calderón Rico)
Touched (Claudia Rorarius)
Und Dass Man Ohne Täuschung Zu Leben Vermag (Katharina Lüdin)
Whispers of Fire & Water (Lubdhak Chatterjee)
West Border (Yan Luo)
PIAZZA GRANDE
Anatomy of a Fall (Justine Triet)
Continent Magnétique (Luc Jacquet)
Guardians of the Formula (Dragan Bjelogrlić)
Dammi (Yann Mounir Demange)
Falling Stars (Richard Karpala, Gabriel Bienczycki)
L'étoile Filante (Fiona Gordon, Dominique Abel)
La Bella Estate (Laura Luchetti)
City of Women (Federico Fellini)
La Paloma (Daniel Schmid)
La Voie Royale (Frédéric Mermoud)
Smugglers (Ryoo Seung-wan)
The Tragedy of Othello by W. Shakespeare (Edoardo Leo)
Première Affaire (Victoria Musiedlak)
Shayda (Noora Niasari)
The Old Oak (Ken Loach)
Theater Camp (Molly Gordon, Nick Lieberman)
FUORI CONCORSO (OUT OF COMPETITION)
5 Hectares (Émilie Deleuze)
Best Secret Place (Caroline Poggi, Jonathan Vinel)
Bonjour la Langue (Paul Vecchiali)
Connann (Betrand Mandico)
Lovano Supreme (Franco Maresco)
Mademoiselle Kenopsia (Denis Côté)
Mimì – Il Principe Delle Tenebre (Brando De Sica)
Nous Les Barbares (Betrand Mandico)
Procida (Leonardo Di Costanzo)
Ricardo et la Peinture (Barbet Schroeder)
Topakk (Richard V. Somes)
What Remains (Ran Huang)