Back to selection
Film at Lincoln Center Announces Sofia Coppola's Priscilla as the 61st New York Film Festival's Centerpiece Selection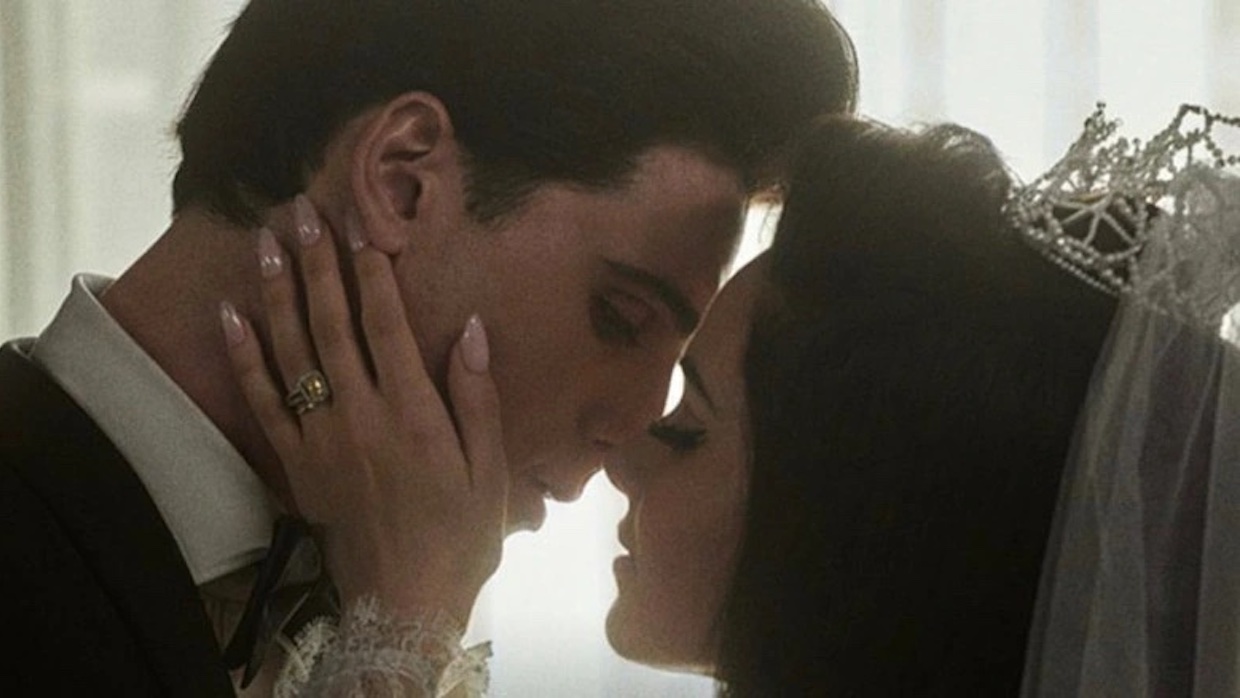 Jacob Elordi and Cailee Spaeny in Priscilla
Sofia Coppola's biopic Priscilla will serve as the centerpiece selection at the 61st edition of the New York Film Festival, taking place this year from September 29 through October 15. The film, which will be distributed by A24 later this year, will have its North American premiere at Alice Tully Hall on September 6.
Starring Cailee Spaeny as Priscilla and Euphoria's Jacob Elordi as Elvis Presley, the film marks another collaboration between Coppola and DP Philippe Le Sourd (The Beguiled, On the Rocks) as well as French indie-pop band Phoenix, which will provide original music. (Frontman Thomas Mars and Coppola are married, originally meeting while producing The Virgin Suicides soundtrack.)
A more detailed synopsis provided by Film at Lincoln Center reads:
Never has there been a more obsessed-over American pop icon than Elvis Presley, yet no one knew him more tenderly during his superstar years than Priscilla Ann Wagner, whose own story as Elvis's romantic partner and only wife has rarely been told from her perspective. Director Sofia Coppola, who in her remarkable filmography has so often returned to intimate portraits of women living complicated lives behind closed doors, has found a subject exquisitely tailored to her interests. As portrayed with extraordinary poise and strength by Cailee Spaeny, Priscilla finally becomes the center of her narrative. Coppola follows her love affair with Elvis (an equally revelatory, larger-than-life Jacob Elordi), from her early years as a teenage army brat stationed in West Germany to her surreal arrival at Graceland, which becomes both her home and prison. With her customarily precise attention to texture and detail, Coppola has created one of her most stirring, vivid films, a tribute to a woman who was living in the public eye before she had truly experienced the world. Featuring evocative, moody cinematography by Philippe Le Sourd and original music by Phoenix. An A24 release.
"I am honored to be back at the New York Film Festival with my new film and to be telling Priscilla Presley's story, the unseen side of a great American myth," said Coppola in a press release.
"Priscilla is a culminating triumph for Sofia Coppola, a filmmaker with a singular gift for illuminating the interior lives of her characters," added Dennis Lim, Artistic Director, New York Film Festival. "It's a showcase for a pair of star-making performances and a work of tremendous empathy and emotional nuance. We are looking forward to welcoming Sofia back to the festival with one of her very best films."
For more information about this year's NYFF, including tickets for the centerpiece film, visit the festival's official website.