Back to selection
FILM FEST KNOX Announces Inaugural American Regional Film Competition Selections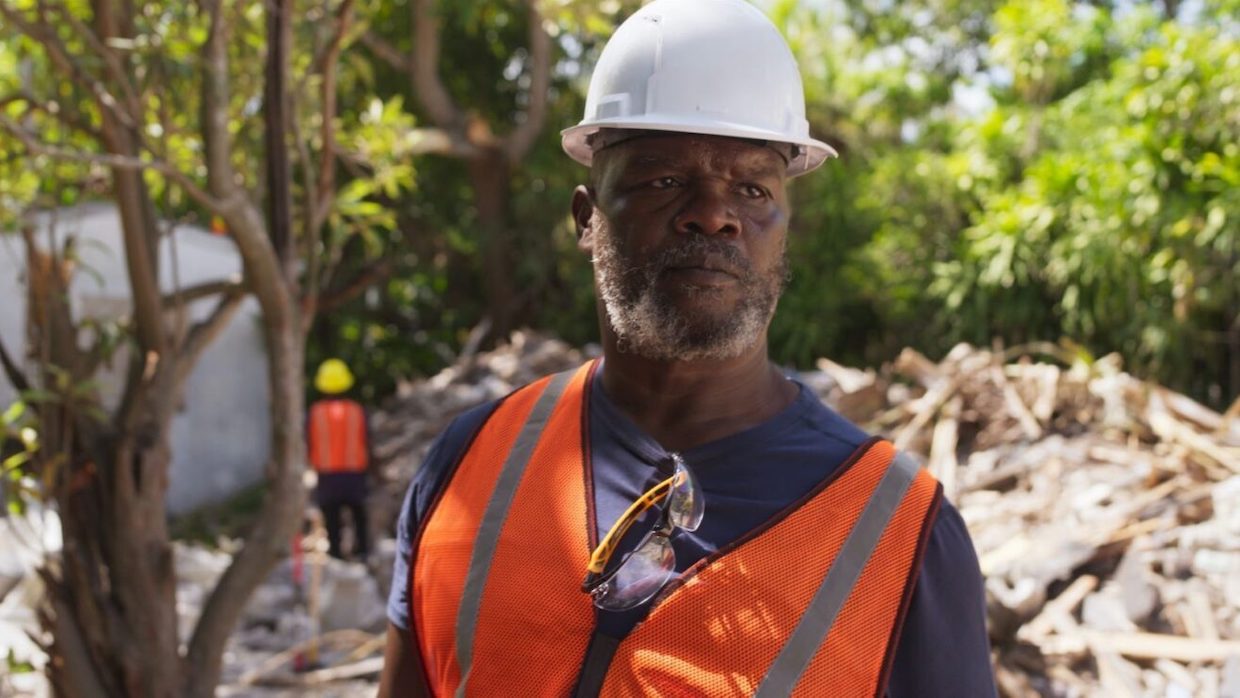 Atibon Nazaire in Mountains
The inaugural edition of FILM FEST KNOX, set to take place in Knoxville this year from November 9 to 12, has announced the six titles that will be featured in its American Regional Film Competition section, designed to highlight work produced outside of New York and Los Angeles, including the sophomore directorial feature by 25 New Face of Film Graham Swon.
From the press release:
An Evening Song (for three voices) (Dir. Graham Swon)
86 minutes – Drama
In the 1930s a former child-prodigy writer moves to the countryside with her pulp-fiction scribe husband where they become entwined in a love triangle with their religious housekeeper. The second narrative feature by Swon, winner of the 2023 Indie Spirit John Cassavetes Award. Shot in Fairfield and Bentonsport, Iowa. Starring Hannah Gross (Joker, Mindhunter), Deragh Campbell (MS Slavic 7, Anne at 13,000 Ft.), and Peter Vack (Bully, Send).

Kick Me (Dir. Gary Huggins)
86 minutes – Comedy, Action, Horror
A nightmare comedy about a school counselor whose compassion, generosity, and dedication destroy the lives of everyone around him. Winner of Best Feature at the Kanazawa (Japan) and Fantaspoa (Brazil) Film Fests. Shot in Kansas City, Kansas. Starring Santiago Vasquez, Matthew Stathas and Josh Fadem (Better Call Saul, Twin Peaks: The Return).

Lousy Carter (Dir. Bob Byington)
80 minutes – Comedy
A literature professor assesses a troubling medical diagnosis. Nominee for the Golden Leopard Award for Best Film at the 2023 Locarno International Film Festival. Shot in Austin, Texas. Starring David Krumholtz (Oppenheimer, The Deuce), Martin Starr (Freaks and Geeks, Silicon Valley), and Stephen Root (Office Space, King of the Hill).

Mountains (Dir. Monica Sorelle)
95 minutes – Drama
While looking for a new home for his family, a Haitian demolition worker is faced with the realities of redevelopment as he is tasked with dismantling his rapidly gentrifying Miami neighborhood. Winner of the Special Jury Mention U.S. Narrative Feature and nominee for the Founders Award Best U.S. Narrative Feature at the 2023 Tribeca Festival. Shot in Miami, Florida. Starring Atibon Nazaire, Sheila Anozier, and Chris Renois.

Peak Season (Dir. Steven Kanter and Henry Loevner)
84 minutes – Comedy, Drama, Romance
An emotionally adrift young woman forges an unexpected friendship with a wilderness guide when she and her fiancé take a summer holiday. A Narrative Spotlight selection at the 2023 South by Southwest Film Festival. Shot in Jackson Hole, Wyoming. Starring Claudia Restrepo (The End of Us), Derrick Joseph DeBlasis, and Ben Coleman.

Somewhere Quiet (Dir. Olivia West Lloyd)
98 minutes – Thriller
Follows a woman as she readjusts to normalcy after a kidnapping. Her sense of reality begins to deteriorate when she travels to her husband's family compound. Nominee for the Founders Award Best U.S. Narrative Feature at the 2023 Tribeca Film Festival. Shot in Cotuit, Massachusetts. Starring Jennifer Kim (The Bourne Legacy, Mozart in the Jungle), Kentucker Audley (Ain't Them Bodies Saints, Her Smell), and Marin Ireland (Hell or High Water, Light from Light).

Festival passes and more details on FILM FEST KNOX can be found at FILMFESTKNOX.com.