Back to selection
Submissions Now Open for Inaugural FILM FEST KNOX, Including the American Regional Film Competition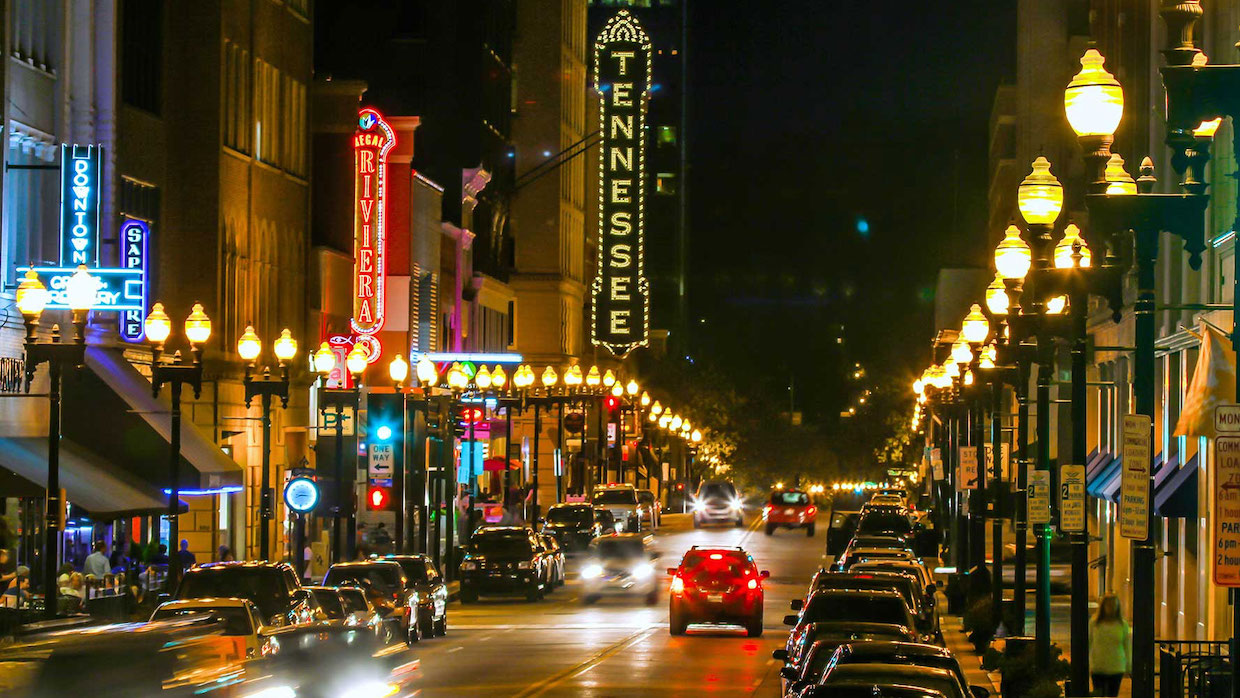 Critic, curator and sometime Filmmaker Magazine contributor Darren Hughes is the Artistic Director of the new FILM FEST KNOX, which will be holding its inaugural edition from November 9 to 12, 2023. Among the new festival's sections will be an American Regional Film Competition section designed to highlight work produced outside of New York and Los Angeles. From the press release:
In response to an announcement that the Knoxville Film Festival would no longer be taking place after a 19-year run, Visit Knoxville will now be producing a new film event. FILM FEST KNOX is an international film festival in Knoxville, Tennessee, hosted by the Visit Knoxville Film Office in partnership with Regal and The Public Cinema. The inaugural edition of the festival will be held November 9-12, 2023. 

FILM FEST KNOX will showcase a wide spectrum of films, while placing a special emphasis on American Regional Cinema. Presented in collaboration with Regal is the highly anticipated American Regional Film Competition. This unique showcase sheds light on exceptional works produced outside the traditional production centers of Los Angeles and New York. The winner of this competition will be awarded an Oscar-qualifying run by Regal. 

"We are proud to partner with Regal to host the screenings for FILM FEST KNOX," said Kim Bumpas, President of Visit Knoxville. "The downtown Riviera location will provide a premier experience to filmmakers and attendees, achieving our goals to showcase Knoxville via the festival."

"In partnership with Visit Knoxville and The Public Cinema, we are excited to present a premier film festival in Knoxville," said Debbie Pennie, Director of Film – Art Circuit at Regal. "Along with showcasing the amazing talent of the filmmakers during the event at our downtown Riviera theatre, we are excited to build working relationships with the talent while highlighting our beautiful community."

FILM FEST KNOX will be a gathering spot for directors and producers who tell stories that have a particular sense of place and a localized voice. The festival will be a celebration of contemporary regional cinema and a workshop for discovering new ways to promote and distribute it.

Film critic and curator Darren Hughes, co-founder with Paul Harrill of The Public Cinema, will lead programming as FILM FEST KNOX's Artistic Director. "Our mission with The Public Cinema has always been to program the best in contemporary film art that wouldn't screen in Knoxville otherwise," said Hughes. "FILM FEST KNOX will expand that effort by promoting ambitious regional cinema and by showcasing a selection of significant recent work and rediscoveries from around the world."

In addition to the American Regional Cinema Competition, FILM FEST KNOX will feature a Made in Tennessee Competition for shorts and feature films produced in the Volunteer State. The festival will also include the Elev8or Pitch, a pitch competition to provide further opportunities to filmmakers in East Tennessee and beyond. FILM FEST KNOX will offer an array of engaging events including parties, insightful panels, and exclusive private receptions. 

"FILM FEST KNOX is the perfect platform to attract filmmakers in order to showcase Knoxville as an ideal destination for future projects," said Curt Willis, Director of the Visit Knoxville Film Office. "We're excited about producing a high-quality event, that with great partners like Regal and The Public Cinema, we can grow into a premier producer-centric film festival."

Submissions are now open for the American Regional Film Competition and the Made in Tennessee Competition at filmfreeway.com/filmfestknox. There is no submission fee. The submission deadline is August 15.

More details on FILM FEST KNOX will be provided throughout 2023 at FILMFESTKNOX.com. Tickets will go on sale soon.