Back to selection
Richard Linklater to Receive Tribute at Gotham Awards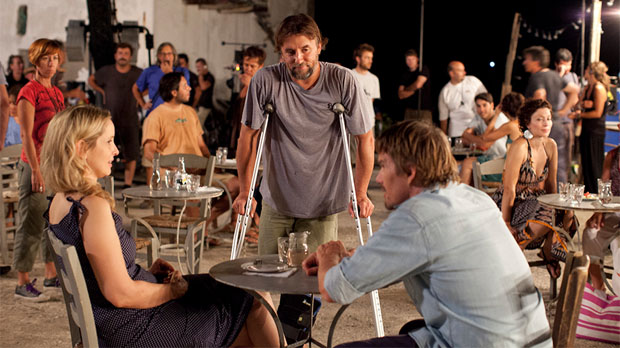 IFP announced today that Richard Linklater will receive the Director's Tribute at this year's Gotham Independent Film Awards. The helmer of Before Midnight, one of the most respected, gifted and prolific figures within U.S. independent film over the past two decades, will be the recipient of this honor 21 years after making his breakthrough feature with Slacker. Last year at the Gothams, Bernie (his 16th feature), was nominated for the Best Feature award.
"It is with great enthusiasm and pride that we give honor to a man who has played a significant role in expanding the language of film throughout the last 25 years," said IFP's Executive Director, Joana Vicente. "Richard Linklater's unique vision and voice — in addition to the special characters he has created — place him among the most prolific and poignant directors working today, and we are honored to celebrate his work."
The nominations for the 2013 Gotham Independent Film Awards will be announced on October 24 and the award show itself will take place at Cipriani Wall Street in Manhattan on December 2.