Back to selection
SUNDANCE '11 OUT-OF-COMPETITION SLATE REVEALED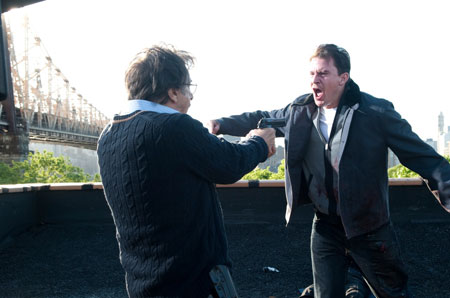 The Sundance Institute has released the films screening in the out-of-competition sections of the Sundance Film Festival and have announced that the closing night film will be Dito Montiel's The Son of No One (pictured right). The film, set in a post-9/11 New York, follows two men as their lives unravel due to incidents from their past. It stars Channing Tatum, Al Pacino, Katie Holmes, Tracy Morgan, Ray Liotta and Juliette Binoche.
Other highlights from the list include George Ratliff's Salvation Boulevard, Morgan Spurlock's The Greatest Movie Ever Sold, Joshua Leonard's The Lie (which will play in the fest's NEXT section), Liz Garbus' Bobby Fischer Against the World, Susanne Bier's In a Better World, Steve James' The Interrupters,  Kevin Smith's Red State, Gregg Araki's Kaboom and Kelly Reichardt's Meek's Cutoff.
See the complete list of out-of-competition titles below. The competition titles can be found here.
The festival will take place Jan. 20-30, 2011 in Park City, Salt Lake City, Ogden and Sundance, Utah.


PREMIERES
Cedar Rapids/U.S.A. (Director: Miguel Arteta; Screenwriter: Phil Johnston) — A  wholesome and naive small-town Wisconsin man travels to big city Cedar Rapids, Iowa to represent his company at a regional insurance conference. Cast: Ed Helms, John C Reilly, Anne Heche, Isiah Whitlock Jr., Alia Shawkat, Sigourney Weaver.
The Convincer/U.S.A. (Director: Jill Sprecher; Screenwriters: Jill Sprecher & Karen Sprecher) — An insurance salesman, caught in a caper involving a rare musical instrument, sets off a series of dramatic consequences. Cast: Greg Kinnear, Alan Arkin, Billy Crudup, David Harbour.
The Details/U.S.A. (Director and screenwriter: Jacob Aaron Estes) — When hungry raccoons discover worms living under the sod in a young couple's backyard, the pest problem sets off a wild and absurd chain reaction of domestic tension, infidelity, organ donation and murder by way of bow and arrow. Cast: Tobey Maguire, Elizabeth Banks, Laura Linney, Ray Liotta, Dennis Haysbert.
The Devil's Double/Belgium (Director: Lee Tamahori; Screenwriter: Michael Thomas) — An extraordinary chapter in recent history providing a chilling vision of the House of Saddam comes to life through the eyes of the man who knew too much. Cast: Dominic Cooper, Ludivine Sagnier, Mimoun Oaissa, Raad Rawi, Philip Quast.
I Melt with You/Canada, U.S.A. (Director: Mark Pellington; Screenwriter: Glenn Porter, based on the story by Glenn Porter and Mark Pellington) — Four friends gather every year to celebrate their friendship. This year they are unexpectedly forced to confront a forgotten promise they made 25 years earlier. As they examine choices they've made, they realize that what they said they would do with their lives and what they have done are entirely different. Cast: Thomas Jane, Jeremy Piven, Rob Lowe, Christian McKay, Carla Gugino.
Life in a Day/United Kingdom (Director: Kevin Macdonald) — Life in a Day is a historic global experiment to create the world's largest user-generated feature film. On July 24, 2010, professional and amateur filmmakers captured a glimpse of their lives on camera and uploaded the footage to YouTube, serving as a time capsule for future generations.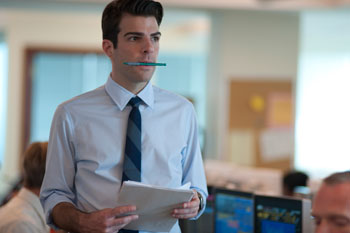 Margin Call/U.S.A. (Director and screenwriter: JC Chandor) — Over a 24-hour period during the early stages of the 2008 financial crisis, the key people at a investment bank struggle to decide how to handle an emergency business situation while examining the personal and moral implications of every action they take. Cast: Kevin Spacey, Paul Bettany, Jeremy Irons, Zachary Quinto, Stanley Tucci.
The Music Never Stopped (Director: Jim Kohlberg; Screenwriters: Gwyn Lurie and Gary Marks, based on the story "The Last Hippie" by Oliver Sacks) — A father struggles to bond with his estranged son who suffers a brain tumor that prevents him from forming new memories. He learns to embrace his son's choices and to try to connect with him through the power of music. Cast: J.K. Simmons, Julia Ormond, Cara Seymour, Lou Taylor Pucci, Mia Maestro. SALT LAKE CITY GALA FILM
My Idiot Brother/U.S.A. (Director: Jesse Peretz; Screenwriters: Evgenia Peretz and David Schisgall) — After serving time for selling pot, Ned successively moves in with each of his three sisters as he tries to get back on his feet. His best intentions quickly bring the family to the cusp of chaos and ultimately the brink of clarity. Cast: Paul Rudd, Elizabeth Banks, Zooey Deschanel, Emily Mortimer.
Perfect Sense/United Kingdom (Director: David Mackenzie; Screenwriter: Kim Fupz Aakeson) — A poetic and magnetic love story about two people who start to fall in love just as the world begins to fall apart. Cast: Ewan McGregor, Eva Green, Ewen Bremner, Stephen Dillane, Denis Lawson and Connie Nielsen.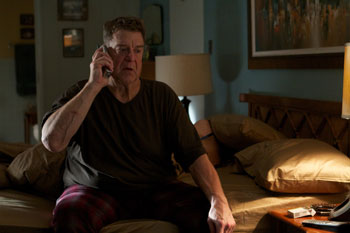 Red State/U.S.A. (Director and screenwriter: Kevin Smith) — A group of misfits encounter extreme fundamentalism in Middle America. Cast: Michael Parks, Michael Angarano, Kyle Gallner, John Goodman, Melissa Leo.
Salvation Boulevard/U.S.A. (Director: George Ratliff; Screenwriters: Doug Max Stone and George Ratliff, based on the novel by Larry Beinhart) — An evangelical preacher who has captivated a city with his charm frames an ex-hippie for a crime he did not commit. Cast: Pierce Brosnan, Jennifer Connelly, Ed Harris, Greg Kinnear, Marisa Tomei.
The Son of No One/U.S.A. (Director and screenwriter: Dito Montiel) — Two men in post-9/11 New York are forced to relive two murders they committed as young boys. Their lives start to unravel by the threat of the revelation of these shocking and personal secrets. Cast: Channing Tatum, Al Pacino, Katie Holmes, Tracy Morgan, Ray Liotta, Juliette Binoche. CLOSING NIGHT FILM
Win Win/U.S.A. (Director and screenwriter: Tom McCarthy, based on the story by Tom McCarthy and Joe Tiboni) — When a disheartened attorney moonlighting as a high school wrestling coach stumbles across a star athlete, things seem to be looking up. That is, until the boy's mother shows up fresh from rehab and flat broke, threatening to derail everything. Cast: Paul Giamatti, Amy Ryan, Bobby Cannavale, Jeffrey Tambor.


DOCUMENTARY PREMIERES
Becoming Chaz/U.S.A. (Directors: Fenton Bailey and Randy Barbato) — Born biologically female, Chastity Bono invites the viewer into a deeply personal journey as he transitions from female to male, embracing his true self, which is Chaz.
Bobby Fischer Against the World/U.S.A. (Director: Liz Garbus) — The drama of late chess-master Bobby Fischer's career was undeniable,as he careened from troubled childhood, to World Champion and Cold War icon, to a fugitive on the run.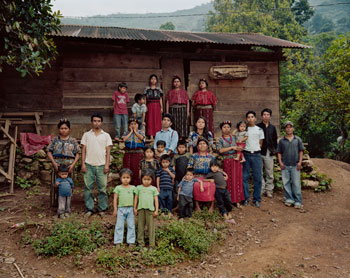 Granito/U.S.A. (Director: Pamela Yates) — A documentary film intertwines with Guatemala's  turbulent history and emerges as an active player in a nation's struggle to heal itself and serve up justice.
The Greatest Movie Ever Sold/U.S.A. (Director: Morgan Spurlock) — A documentary about branding, advertising and product placement is financed and made possible by branding, advertising and product placement.
The Interrupters/U.S.A. (Director: Steve James) — From the Academy Award-winning director of Hoop Dreams comes a story of ex-gang members who are now protecting their communities from the violence they themselves once employed.
Reagan/U.S.A., United Kingdom (Director: Eugene Jarecki) — Reagan examines the enigmatic career of one of the revered architects of the modern world – icon, screen star, and two-term president Ronald Reagan.
Rebirth/U.S.A. (Director: Jim Whitaker) — Weaving together five stories of individuals whose lives were profoundly altered by the 9/11 attack with unprecedented time-lapse footage of Ground Zero composed over ten years, what emerges is a chronicle of grief's evolution and a nation healing.
These Amazing Shadows/U.S.A. (Directors: Paul Mariano and Kurt Norton) — The history and importance of the National Film Registry unfolds in a roll call of American cinema treasures that reflects the diversity of film, and indeed the American experience itself.


NEXT (<=>)
Bellflower/U.S.A. (Director and screenwriter: Evan Glodell) — A ballad for every person who has ever loved and lost – with enough violence, weapons, action and sex to tell a love story with apocalyptic stakes. Cast: Evan Glodell, Jessie Wiseman, Tyler Dawson, Rebekah Brandes.
The Lie/U.S.A. (Director: Joshua Leonard; Screenwriters: Jeff Feuerzeig, Joshua Leonard, Mark Webber and Jess Weixler, based on the short story by T. Coraghessan Boyle) — A man overwhelmed and disappointed with life tells a lie to avoid going to work… what could possibly go wrong? Cast: Joshua Leonard, Jess Weixler, Mark Webber, Alia Shawkat, Jane Adams and Kelli Garner.
Lord Byron/U.S.A. (Director: Zack Godshall; Screenwriters: Zack Godshall and Ross Brupbacher) — When he's not pursuing women, Byron is smoking weed and loafing around. But he's grown restless in his middle-age and feels the need to escape – he just doesn't know where to go. Cast: Paul Batiste, Gwendolyn Spradling, Kayla Lemaire.
The Off Hours/U.S.A. (Director and screenwriter: Megan Griffiths) — A passing truck driver brings an unfamiliar sense of optimism to a woman working the night shift at a quiet diner, reminding her it's never too late to become the person you always wanted to be. Cast: Amy Seimetz, Ross Partridge, Scoot McNairy, Lynn Shelton, Bret Roberts, Tony Doupe.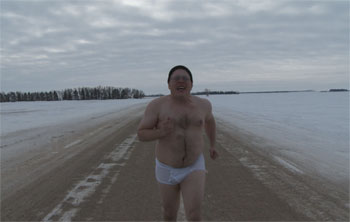 Prairie Love/U.S.A. (Director and screenwriter: Dusty Bias) — When a mysterious vagrant living out of his car among the snowy plains discovers a nearly-frozen local with a pen-pal girlfriend, he sees an opportunity to change his lonely existence. Cast: Jeremy Clark, Holly Lynn Ellis, Garth Blomberg.
Restless City/U.S.A. (Director: Andrew Dosunmu; Screenwriter: Eugene M. Gussenhoven) — An African immigrant survives on the fringes of New York City. Music is his passion, life is a hustle and falling in love is his greatest risk. Cast: Danai Gurira, Anthony Okungbowa, Babs Olusanmokun.
sound of my voice/U.S.A. (Director: Zal Batmanglij; Screenwriters: Zal Batmanglij and Brit Marling) — A young couple infiltrates a cult that meets in a basement in the San Fernando Valley. Cast: Christopher Denham, Nicole Vicius, Brit Marling.
to.get.her/U.S.A. (Director and screenwriter: Erica Dunton) — Five girls come together for one fateful night where anything goes. They all had secrets, but their friendship was the only thing they knew to be true. Cast: Jazzy De Lisser, Chelsea Logan, Adwoa Aboah, Jami Eaton, Audrey Speicher.


NATIVE SHOWCASE
GRAB/U.S.A. (Director: Billy Luther) — Three families in the Laguna Pueblo tribe prepare for Grab Day, when they throw groceries from a rooftop to the community waiting below – an annual community-wide prayer of abundance, thanks and renewal. Documentary, narrated by Parker Posey. World Premiere.
INDIGENOUS SHORTS- a program of short films from around the world by Native American and indigenous filmmakers. The seven short films that will be presented together as part of the Native Showcase will be announced on December 6.


SPOTLIGHT
Attenberg/Greece (Director and screenwriter: Athina Rachel Tsangari) — Marina, a young woman living with her father in a decaying, seaside factory town, acquires a new perspective on the mysteries of human nature after she meets a stranger. Cast: Ariane Labed, Yorgos Lanthimos, Vangelis Mourikis, Evangelia Randou. U.S. Premiere
Elite Squad 2 (Tropa de Elite 2)/Brazil (Director: José Padilha; Screenwrtiers: Bráulio Mantovani, José Padilha and Rodrigo Pimentel) — Captain Nascimento of Rio de Janeiro's special operations police unit has a new enemy: widespread corruption within the city. Cast:  Wagner Moura, Seu Jorge, Tainá Müller, André Ramiro, Milhem Cortaz. International Premiere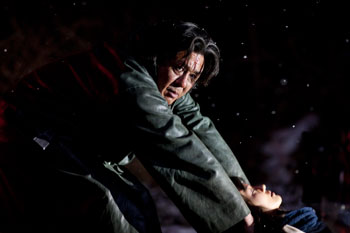 I Saw the Devil (Akma-reul bo-attda)/South Korea (Director and screenwriter: Kim Jee-woon) —
A young secret agent tracks a brutal serial killer who murdered his fiancée. Cast: Byung-hun Lee, Min-sik Choi. U.S. Premiere
In a Better World (Hævnen)/Denmark (Director: Susanne Bier; Story: Susanne Bier and Anders Thomas Jensen, Screenplay: Anders Thomas Jensen) — The lives of two Danish families become intertwined as an extraordinary but risky friendship develops. Cast: Mikael Persbrandt, Trine Dyrholm, Ulrich Thomsen, Markus Rygaard and William Jøhnk Nielsen. U.S. Premiere
Incendies/Canada, France (Director: Denis Villeneuve, Screenwriters: Denis Villeneuve with the collaboration of Valérie Beaugrand-Champagne, based on a stage play Incendies by: Wajdi Mouawad)— A mother's last wish sends Jeanne and Simon, twins living in Canada, on a journey to the Middle East in search of their tangled roots. Cast: Lubna Azabal, Mélissa Désormeaux-Poulin, Maxim Gaudette, Rémy Girard.
Kaboom/U.S.A. (Director and screenwriter: Gregg Araki) — A science fiction story centered on the sexual awakening of a group of college students. Cast: Thomas Dekker, Haley Bennett, Chris Zylka, Roxane Mesquida, Juno Temple. U.S. Premiere
Letters From the Big Man/U.S.A. (Director and screenwriter: Christopher Munch) — An artist and government hydrologist surveying a remote part of southwestern Oregon befriends a sasquatch man and must take bold steps to protect his privacy, as well as her own. Cast: Lily Rabe, Jason Butler Harner, Isaac C. Singleton Jr., Jim Cody Williams, Fiona Dourif. World Premiere
Meek's Cutoff/U.S.A. (Director: Kelly Reichardt; Screenwriter: Jon Raymond) — In 1845, three families who have hired mountaineer Stephen Meek to guide their wagons over the Cascade Mountains get lost and face hunger, thirst and a lack of faith in their instincts for survival. Cast: Michelle Williams, Paul Dano, Zoe Kaza, Bruce Greenwood, Shirley Henderson.
Old Cats (Gatos Viejos)/Chile (Directors and screenwriters: Pedro Peirano and Sebastián Silva) — An old woman who realizes that her mind is quickly deteriorating desperately tries to hide this condition from her daughter, who waits keenly for any sign of senility in order to take her apartment. Cast: Bélgica Castro, Claudia Celedón, Catalina Saavedra, Alejandro Sieveking.
Submarine/United Kingdom, U.S.A. (Director: Richard Ayoade; Screenwriter: Richard Ayoade from the novel by Joe Dunthorne) — Fifteen-year-old Oliver Tate has two big ambitions: to save his parents' marriage and to lose his virginity before his next birthday. Cast: Craig Roberts, Paddy Considine, Sally Hawkins, Yasmin Paige. U.S. Premiere
Uncle Kent/U.S.A. (Director: Joe Swanberg; Screenwriters: Joe Swanberg and Kent Osborne) — A pothead cartoonist in Los Angeles spends a weekend trying to sleep with his visiting house guest – a woman from New York he met on Chatroulette. Cast: Kent Osborne. World Premiere


PARK CITY AT MIDNIGHT
The Catechism Cataclysm/U.S.A. (Director and screenwriter: Todd Rohal) — After becoming disinterested with the church, a priest tracks down his old classmate, a former metalhead whom he idolized in high school. When the two embark on a canoeing trip together, all hell breaks loose. Cast: Steve Little, Robert Longstreet, Walter Dalton, Miki Ann Maddox, Koko Lanham. World Premiere
Codependent Lesbian Space Alien Seeks Same/U.S.A. (Director and screenwriter: Madeleine Olnek) — A shy greeting card store employee unknowingly falls for a lesbian space alien while two government agents closely track their romance. Cast: Lisa  Haas, Susan Ziegler, Jackie Monahan, Cynthia Kaplan, Dennis Davis, Alex Karpovsky, Rae C  Wright. World Premiere
Corman's World: Exploits Of A Hollywood Rebel/U.S.A. (Director: Alex Stapleton) — Tracks the triumphant rise of Hollywood's most prolific writer-director-producer, the true godfather of independent filmmaking. Jack  Nicholson, Ron Howard, Martin Scorsese, Robert De Niro, James Cameron, Roger Corman. World Premiere
Hobo with A Shotgun/Canada (Director: Jason Eisener; Screenwriter: Johnathan Davies) — A hobo hops from a train with dreams of a fresh life in a new city, but instead finds himself trapped in an urban hell. When he witnesses a brutal robbery, he realizes the only way to deliver justice is with a shotgun in his hands and two shells in the chamber. Cast: Rutger Hauer, Molly Dunsworth, Gregory Smith, Brian Downey. World Premiere
The Oregonian/U.S.A. (Director and screenwriter: Calvin Lee Reeder) — After surviving a brutal car accident, a simple farm woman limps down the road into the nightmarish unknown. Cast: Lindsay Pulsipher, Robert Longstreet, Matt Olsen, Lynne Compton, Barlow Jacobs, Chadwick Brown, Jed Maheu, Roger M. Mayer. World Premiere
Septien/U.S.A. (Director: Michael Tully) — A reclusive sports hustler returns home to his family farm after years of absence to reunite with his two eccentric, unhinged and emotionally damaged brothers. Cast: Robert Longstreet, Onur Tukel, Michael Tully, Rachel Korine, Mark Robinson, John Maringouin. World Premiere
Troll Hunter (Trolljegeren)/Norway (Director: Andre Ovredal) — A group of student filmmakers get more than they bargained for when tangling with a man tasked with protecting Norway from giant trolls. Cast: Otto Jespersen, Glenn Erland Tosterud, Hans Morten Hansen, Johanna Mørch, Tomas Alf Larsen. International Premiere
The Woman/U.S.A. (Director: Lucky McKee; Screenwriters: Jack Ketchum and Lucky McKee) — When a successful country lawyer captures and attempts to "civilize" the last remaining member of a violent clan that has roamed the Northeast coast for decades, he puts the lives of his family in jeopardy. Cast: Pollyanna McIntosh, Sean Bridgers, Angela Bettis, Lauren Ashley Carter, Zach Rand. World Premiere


NEW FRONTIER
Jess + Moss/U.S.A. (Director: Clay Jeter; Screenwriters: Clay Jeter and Debra Jeter) — Without immediate families that they can relate to, and lacking friends their own age, second cousins Jess and Moss only have each other. A series of visceral vignettes conjure memories of companionship and sexual awakening during a summer shared together on their Kentucky farm. Cast: Sarah Hagan, Austin Vickers.  World Premiere.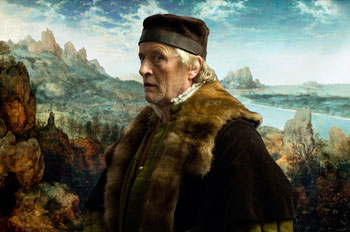 The Mill & the Cross/Poland, Sweden (Director: Lech Majewski; Screenwriters: Michael Francis Gibson and Lech Majewski) — A visually vibrant and masterful work that seamlessly fortifies rich painterly compositions with digital effects, bringing Peter Brugel's 1564 painting, The Way to Calvary, to real life. Cast: Rutger Hauer, Michael York, Charlotte Rampling, Joanna Litwin. World Premiere
The Nine Muses/U.S.A., United Kingdom (Director and screenwriter: John Akomfrah) — An allegorical fable divided into overlapping musical chapters, this film retells the history of mass migration to post-war Britain through the suggestive lens of Homer's epic poem, The Odyssey. North American Premiere
!Women Art Revolution/U.S.A. (Director: Lynn Hershman Leeson) — One part of a transmedia project that includes the interactive video installation RAW WAR presented at New Frontier, this seminal documentary depicts the history of women artists who have used art as an activist practice to fight oppression and protest gender and racial exclusion – creating what many historians feel is the most significant art movement of the late-20th century. U.S. Premiere
The Woods/U.S.A. (Director and Screenwriter: Matthew Lessner) — A satirical nod to ethnographic film fashions a critique on media technology dependence, when eight young Americans move deep into to the woods to start their own utopia. Cast: Justin Phillips, Toby David, Adam Mortemore, Nicola Persky, Chris Edley. World Premiere.


FROM THE COLLECTION
Slacker/USA 1991 (Director and screenwriter: Richard Linklater) — Praising the film in the Chicago Sun-Times in 1991, Roger Ebert wrote, Slacker is "a movie with an appeal almost impossible to describe, although the method of the director, Richard Linklater, is as clear as day." Cast: Richard Linklater, Marc James, Stella Weir, John Slater, Louis Mackey.