Back to selection
TED HOPE PICKS THE TRULY BRAVE THINKERS OF 2010
Perhaps my most pleasant surprise of 2009 was popping up along with 20 other folks on Ted Hope's Truly Brave Thinkers list. It was the first list of what I hoped would be for Ted an annual tradition, and today is confirmation that it is. Visit Ted's Truly Free Film blog for his 2010 edition, one that is even more mindful of film's need to embrace new business paradigms and audience-development tools. You will find directors and producers mixing it up with executives from both the profit and non-profit/government-funding worlds. Indeed, the list's swath is wide, encompassing people like Ed Burns and Rainn Wilson with Kickstarter's Yancey Strickler & Perry Chen and Variance's Dylan Marchetti.
I was particularly happy to see producer Mike Ryan on the list because of what Ted wrote: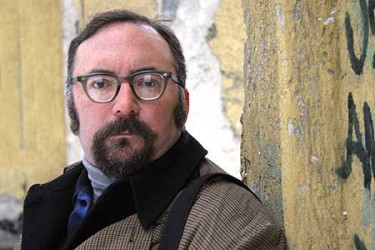 Perhaps no post on indie film initially infuriated me as much as Mike's Filmmaker Mag piece on the "current preoccupations of the indie film scene." I strongly disagree with Mike's blame-it-on-the-audience and build-it-and-if-it-is-good-they-will-come approach, but as the days turned to weeks and the weeks turned to months, the necessity of his central message of needing to be driven by the art and not the business resonated in deeper and deeper ways with me. It is a brave thing to say, particularly as a producer, that you do not care if something makes money and that the art comes first. Mike leaves no doubt that he is a man of bold visions and strong opinions; he is not afraid to speak truth to power. He is both rigorous and playful in his thinking, and he invests it in new projects and filmmakers, not because of the business or opportunity, but because he believes that what they have to say and how they choose to say it is important. American Indie would not be the fertile ground it is these days without Mike's efforts, but his efforts don't end there: Mike helped to co-found HammerToNail with both Corbin Day, Michael Tully, and myself; Mike helped start an initiative in Memphis to train underprivileged youth in film, and Mike has trained many another up and coming producer.
It wasn't that I was happy that I published something that infuriated Ted — I was happy to have published something that in this information-overload attention economy stuck in his head and provoked such further reflection. Congrats to all on this year's list.