Back to selection
"SENNA" | director, Asif Kapadia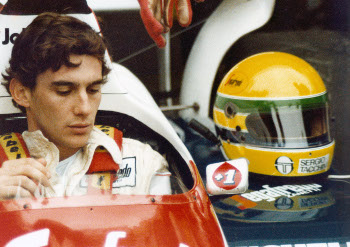 [PREMIERE SCREENING: Friday, Jan. 21, 6:00 pm — Holiday Village Cinema IV]
The biggest surprise with Senna has been the reaction from audiences who have never heard of Ayrton Senna before: people who have no interest in sports, who literally run from the house if motor racing is on. I wanted our film to appeal to exactly those people, but to actually have them respond in such a positive way has been wonderful.
Friends of mine, who detest sport of all kinds, who couldn't understand why I wanted to make this film, have been in touch after seeing Senna and said they have secretly spent hours on the Internet watching his races, or they have gone out and bought for the first time a book about Ayrton Senna, a sportsman! Something they thought they would never do. They have even started watching Formula One on TV.
That's been the best surprise for me — to make a film about someone really famous but for it to be received so well by people who didn't know about him previously. It's part of the reason I am so excited to see how Senna goes down with audiences at Sundance.