Back to selection
"CONNECTED: AN AUTOBLOGOGRAPHY ABOUT LOVE, DEATH & TECHNOLOGY" | co-writer-director, Tiffany Shlain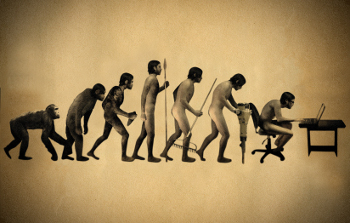 [PREMIERE SCREENING: Friday, Jan. 21, 12:00 pm — Temple Theatre]
When I set out to make Connected, the original tagline was A Declaration of Interdependence. I set out to make an insightful/funny/provocative film that looks at what it means to be connected in the 21st century by exploring the history of interdependence and how it has changed over time. That was my pitch, that was our focus, that's the film I thought I was going to make.
At one point, we had an 80-minute rough cut and I watched it in one sitting (one rarely gets to do that on a feature, usually focusing on one part or another until the end). I sat back and watched the film and thought, "This film has not enough humor and, more importantly, not enough soul."
Now I have to back up. I was going through an incredibly emotional year that was forcing me to think about connection on such a personal level. My father, who was a co-writer on the film and someone with whom I was incredibly close, was diagnosed with brain cancer and was given nine months to live. And a few days later, I found out I was pregnant. Life and death were connected right in front of me so inextricably. It was during that time that I realized I was making a film about "connections," but I wasn't dealing with the most important connection: love. So that was the day that I started weaving my own story into the film with my writing team. It was a hard, scary, challenging and ultimately rewarding… experience. And the surprising thing was that the film got funnier. That surprised me, too. So now the film is called, Connected: An Autoblogography About Love, Death & Technology. It still deals with the exact subject I set out to explore, but from a completely different, much more powerful place. Funny how that works.