Back to selection
"NATURAL SELECTION" & "DRAGONSLAYER" TOP SXSW 2011 WINNERS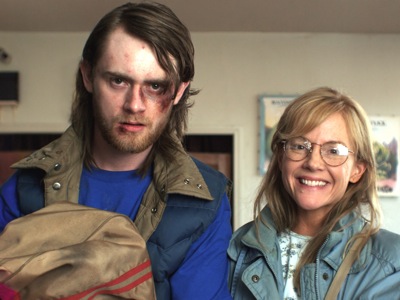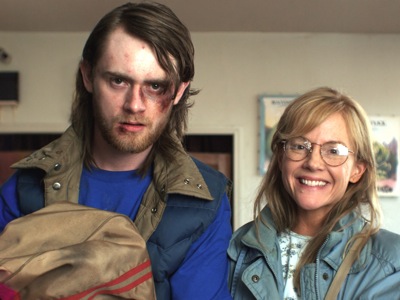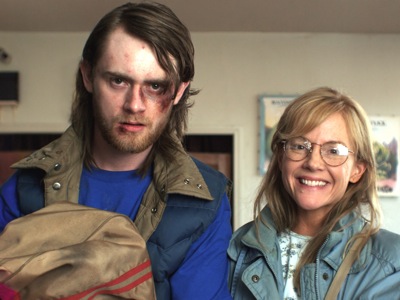 Jury and Audience Award winners were announced this evening at the South by Southwest Film Conference and Festival.
Robbie Pickering's look at a Texas woman's journey to self-discovery, Natural Selection, won the Grand Jury prize in the Narrative Feature competition (it also won the Audience Award) while Tristan Patterson's film on skateboarders in the California suburbs, Dragonslayer, won the prize on the doc side.
New for 2011, films in competition were also eligible for jury awards for Best Editing, Best Cinematography, Best Score/Music, and Best Screenplay and Breakthrough Performance for narrative films (all going to Natural Selection except for Best Cinematography which was won by Elliot Davis for A Year in Mooring. Evan Ross of 96 Minutes was also recognized in Breakthrough Performance).
Read Lone Star States, 24 Beats Per Second and Midnighters Audience Awards winners.
The compete list of 2011 SXSW Film Festival award winners are below. Read our complete coverage of this year's fest.


Feature Film Jury Awards
DOCUMENTARY FEATURE COMPETITION
Grand Jury Winner: Dragonslayer
Director: Tristan Patterson
Best Editing: Where Soldiers Come From
Editors: Kyle Henry & Heather Courtney
Best Cinematography: Dragonslayer
Director of Photography: Eric Koretz
Best Score/Music: The City Dark
Music by: The Fishermen Three, Ben Fries
NARRATIVE FEATURE COMPETITION
Grand Jury Winner: Natural Selection
Director: Robbie Pickering
Breakthrough Performances:
Evan Ross – 96 Minutes
Rachael Harris – Natural Selection
Matt O'Leary – Natural Selection
Best Screenplay: Natural Selection
Writer: Robbie Pickering
Best Editing: Natural Selection
Editor: Michelle Tesoro
Best Cinematography: A Year in Mooring
Director of Photography: Elliot Davis
Best Score/Music: Natural Selection
Music by: iZLER, Curt Schneider


Feature Film Audience Awards
DOCUMENTARY FEATURE
Winner: Kumaré
Director: Vikram Gandhi
NARRATIVE FEATURE
Winner: Natural Selection
Director: Robbie Pickering
SPOTLIGHT PREMIERES
Winner: Becoming Santa
Director: Jeff Myers
EMERGING VISIONS
Winner: Weekend
Director: Andrew Haigh


Short Film Jury Awards
NARRATIVE SHORTS
Winner: Pioneer
Director: David Lowery
DOCUMENTARY SHORTS
Winner: Mothersbane
Director: Jason Jakaitis
ANIMATED SHORTS
Winner: THE WONDER HOSPITAL
Director: Beomsik Shimbe Shim
MUSIC VIDEOS
Winner: Hollerado, "Americanarama"
Director: Greg Jardin
TEXAS SHORTS
Winner: 8
Director: Julie Gould & Daniel Laabs
TIME WARNER CABLE & OVATION YOUNG FILMMAKER SCHOLARSHIP for
TEXAS HIGH SCHOOL SHORTS
Winner: ( __ )
Director: Chad Werner


SXSW Film Design Awards
EXCELLENCE IN POSTER DESIGN
Winner: Silver Bullets
Designer: Yann Legendre
Audience Award Winner: Green
Designer: Adrian Kolarczyk
EXCELLENCE IN TITLE DESIGN
Winner: Blue Valentine
Designer: Jim Helton
Audience Award Winner: Blue Valentine
Designer: Jim Helton


SXSW Special Awards
SXSW WHOLPHIN AWARD
Winner: The Eagleman Stag
Director: Mikey Please
SXSW CHICKEN & EGG EMERGENT NARRATIVE WOMAN DIRECTOR AWARD
Winner: Sophia Takal for Green
LOUIS BLACK / LONE STAR AWARD
Winner: INCENDIARY: The Willingham Case
Directors: Steve Mims & Joe Bailey, Jr.
KAREN SCHMEER FILM EDITING FELLOWSHIP
Presented to Erin Casper