Back to selection
Reindeerspotting: Escape From Santaland — A Hammer to Nail Review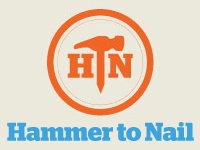 (Reindeerspotting: Escape From Santaland is the opening night film in the MoMA Presents: DocPoint series and screens daily through Monday, June 13, 2011. Go here to learn more.)
In the opening minutes of Joonas Neuvonen's Reindeerspotting: Escape From Santaland, don't be surprised if you're overcome with that "here we go again" feeling, and not in a good way. For the eternal question remains, does the world really need yet another film about junky culture? Yes, we know drugs are bad. Yes, we understand by now that they numb your senses and make you behave in illegal, immoral ways. Yes, we are well aware that they turn the most charismatic of souls into evil zombies. Even when it comes to the concept of documentary junkies versus movie junkies, as with the drugs themselves, at some point, you just become numb to it all. So yes, Reindeerspotting has some tall odds stacked up against it.
Having said that, it would be wise to stick this particular one out, for Neuvonen does manage to bring something new to the conversation, and though it isn't pretty, it also isn't as ethically dubious as it might initially seem. Much will be made of the raw access Neuvonen has to this particular group of friends living in Rovaniemi, Finland. But it isn't just the handicam home video approach to the footage that makes us realize what's really going on here. Neuvonen opens the film with title cards that let us in on his secret. It turns out he wasn't a filmmaker at all when he shot this footage. He was simply one of these friends, a junky himself who had the blurry foresight to point his camera at his friend Jani, sensing that there might end up being a lesson in all of this.
Jani is indeed a charismatic soul, but he's also deep in the throes of addiction. In Finland, it's hard to obtain the heroin substitute Subutex, which contains its own debilitating sensation of euphoria, especially when abused in the right (or should I say wrong) manner. Reindeerspotting moves at a brisk pace, yet early on Neuvonen takes his time to establish his friends and their town, which is full of beautiful landscapes but is also barren and icy and bleak. Again, this early casualness is both a good and bad thing, as it sets an intimate tone but has us wondering if there's any point beyond showing us that Finnish kids like to get wasted and listen to gangsta rap too. But around the 15-minute mark, an incident occurs that is guaranteed to shock awake the most jaded of viewers. It's awful to say this, but that moment alone justifies Reindeerspotting's existence.
When Neuvonen begins to focus primarily on Jani, his point becomes much clearer. Around the midway point, Jani is forced to flee Finland rather than facing definite jail time for a crime he did commit. This is when the film takes an unexpected turn from the personal to the globetrottingly political. For it turns out France controls their heroin problem by giving their junkies… Subutex! Which means that Jani can easily buy it from French junkies who find Subutex to be a lame replacement for the real thing. For Jani, Subutex is the thing! If this sounds like an absurd circle of death, it is. All it takes is a passport and a plane/train ticket and you too can experience your own drugged out European wonderland. For a while at least, Jani remains in a state of bombed out bliss.
Without hammering these lessons down our throats and by keeping Reindeerspotting more in the realm of a video diary than a documentary film, Neuvonen nonetheless gives us enough information to let us know that he isn't doing this for exploitation's sake. Granted, when you're pointing your camera at your junky friend who's stealing a car radio, ethical questions arise (Q&As for this film must be pretty interesting). But by the end of Reindeerspotting, after Jani has returned from his European holiday and is forced to face the consequences, Neuvonen has established an honest air of loss and sadness, reminding us that these things never end well.
Filmmaker has partnered with our friends at Hammer to Nail for a weekly "Pick of the Week" post that will be exclusive to our newsletter and blog for a long weekend, at which point it will go live over at Hammer to Nail as well. In the meantime, be sure to visit www.hammertonail.com for more reviews and lots of other great editorial.