Back to selection
THE 33RD PIA FILM FESTIVAL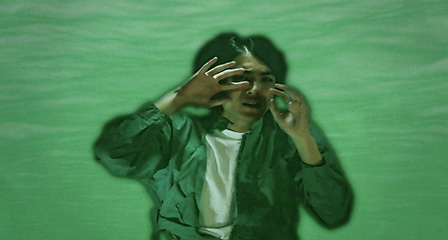 The 33rd edition of the PIA festival wrapped on Friday, September 30. A week and an half in the rather dowdy National Film Theatre saw a slew of hipsters, film students, pedants, critics and film fans making their annual pilgrimage to check out the newest of the new – with hopes of discovering the newest and best of the Japanese film scene. PIA has played host to the first-time efforts of such folks as enfant terrible Sono Shion as well as the more gentle international festival favorite, Naomi Kawase. Recently they've been nurturing the career of whipsmart indie wunderkind, Yuya Ishii. This year's festival opened with the Japanese premiere of his newest feature, Mitsuko Delivers. Like the best of Ishii's work Mitsuko Delivers delivers a smart social satire couched in situation comedy. Riisa Naka handily plays a very pregnant Mitsuko, who embarks not only on controlling her own life, but nearly every one else's around her, too.
PIA is divided into its Competition section, this year showcasing 17 films – shorts and feature length – and a few small, but well conceived sidebars. This year, there was the "Temptation of Black and White," a odd, but fun celebration of the monochrome with screenings of Bela Tarr's monumental Satantango and silents by Naruse and Lubitsch. With live piano accompaniment by silent film specialist Mie Yanashita, a double bill of Naruse's last silent film, the near perfect Street Without End and Ernst Lubitsch's delightful 1926 So This is Paris, was an eye-opener. Naruse's early masterpiece, though a bit more somber than anything by Lubitsch shares similar modernist film stylings. And when Naruse's characters go to a screening of The Smiling Lieutenant, it becomes obvious.
The opening week continued with a series of "Cinema Lessons" featured the likes of Kiyoshi Kurosawa (Cure, Tokyo Sonata) and Shinya Tsukamoto (Tetsuo) commenting on some of their favorite films. Kurosawa took on Shinji Aoyama's 1999 Shady Grove while Tsukamoto, literally flying in from his screening of Kotoko in Toronto, gave his two bits, including a very credible imitation of Toshiro Mifune, on The Seven Samurai.
For the last 20 years, PIA has thrown it's might – the main business of PIA is in entertainment promotion and ticket sales – around the funding and promotion of a single Scholarship Film. Last year's effort was the brilliant feature Household X, now finally opening in Japan. This year PIA debuted Shoko Kimura's Ordinary Love as its Scholarship Film. The film, in a shorter version won their Special Jury Prize in 2009 and has been worked into a feature film. Kimura boldly explores a young woman's budding sexuality in her intriguing debut feature.
As for the competition, a jury consisting of producer Shuji Abe, directors Shinya Tsukamoto and Takahisa Zeze, and actors Kaho Minami and Eita gave out awards for the top films at an award ceremony at the National Film Center. The "Grand Prix" winner was Hitoshi Kitagawa's Damn Life, a dark and broad surreal comedy. Other top prizes went respectively to Shintaro Hihara's As the Season Goes Around, Kashou's Iizuka's Our Future, Michitoshi Nambu's Passion – featuring a brilliant performance by Isumi Takahashi collaborator Hiromasa Hirosue – and Rokuro's (Taito). Special awards went to audience favorite, Tominaga Park by Ryu Morioka and Shingo Takeda's Children.
The top winner, Damn Life, is a rambling yarn about Kotani, an emotional shipwreck of a human being who takes matters violently into his own hands after a series of humiliations by his co-workers. In a sort of absurdist comedy that becomes a bit of a splatterfest, Damn Life reaches for something that it doesn't quite catch. The super low-budget effects are brilliant and a few scenes are funny in a very creepy way, but the whole doesn't come together all that well.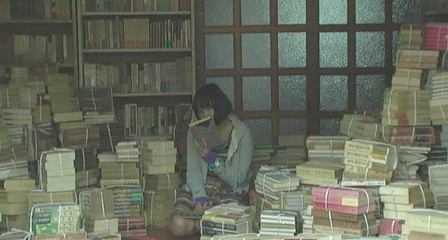 My personal favorite of the fest was Takehiro Kano's Rumination. Reminiscent of Sally Potter's Thriller or early James Benning – mini-drama deconstructions – but with a whole lot more heart than Potter and a lot less formally tight than Benning. Kano takes a quite unexplained relationship between a pair of couples in some Japanese backwater and runs through a repetitive series of shots and situations. The basic scenes are repeated with slight variations – slightly different angles and camera movements, slightly different actions and dialogue. By the time the viewer gets through the fourth variation, things are definitely changing and getting mixed up.  At nearly two hours, the film could have used more judicious editing. His characters could have certainly used a bit more definition and drama, but Kano's ideas on cinema are definitely original and going against the usual grain. I'm looking forward to his future efforts.
It's always a mixed bag of films, but PIA's an intimate showcase where one can rub shoulders with the newest and freshest indie talents alongside a who's who of established filmmakers. PIA marks the beginning of the festival season here in Tokyo. Mid-October brings the Yamagata International Documentary Film Festival, a bi-yearly event that brings a who's who of international documentary makers to a small town in northern Japan. TIFF – that's the Tokyo International Film Festival — takes one through the end of October. And November is the time for Filmex, an intimate fest that highlights the best of international and local film. The PIA fest, with its intimacy and new images and ideas is an appropriate way to start off the fall viewing in Japan.