Back to selection
Lady Vengeance: Halloween Dream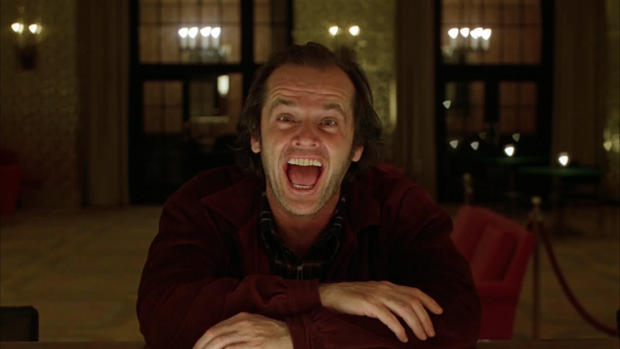 While theaters all across America have been raiding the vault to bring us horror favorites throughout the month of October, there's just nothing like catching something gory, bloody, spooky or flat out disgusting on Halloween night, sweating in your topical costume and getting sugar-high on candy corn.
Here are my All Hallow's Eve picks from a few special theaters around the country, and if you don't happen to reside in one of the cities below, there is always Netflix and Amazon streaming, several options on demand, and a typically killer lineup on Turner Classic Movies, including Lady Vengeance favorite Village of the Damned at 8:00PM EST.
Austin, TX
HALLOWEEN (John Carpenter, 1978)
9:30PM, Blue Starlite Mini-Urban Drive-In Theater
http://www.bluestarlitedrivein.com/home
What better way to celebrate Halloween than with the film that casually co-opted the name of this day devoted to fear? As simply satisfying as the holiday, Halloween ushered in many of the tropes we now associate with modern horrror – the hunted babysitter, the haunted spaces of suburbia, the virginal survivor girl – not to mention anointed Jamie Lee Curtis as the scream queen of the subsequent 1980s. The idea of seeing this classic in the vulnerable dark of a drive-in fills me with terror and delight.
New York, NY
THE HOLY MOUNTAIN: An Evening with Alejandro Jodorowsky (1973)
7:00PM, Museum of Modern Art, Theater 1
http://www.moma.org/visit/calendar/film_screenings/13607
A delayed grand finale to the Jodorowsky retrospective earlier this year, the Museum of Modern Art will be screening The Holy Mountain, with the a rare appearance by the man himself for a post-screening Q+A. Mythical, magical, bizarre and surreal, The Holy Mountain tells the journey of a figure known as The Thief as he tries to unite heaven and earth. Don't you want to find out why this film played The Waverly Theater for 16 months straight?
Advance tickets to this event are sold out so run over to MoMA now to get tickets from the information desk.
San Francisco, CA
ZOMBIE (Lucio Fulci, 1979)
7:00PM and 9:00PM, Roxie Theater
http://www.roxie.com/events/details.cfm?eventid=AC61A71C%2D1143%2DDBB3%2DC6788E528381DA05
Picking up where George Romero's Dawn of the Dead left off in 1978, Italian horror director Lucio Fulci's Zombie (also known as Island of the Flesh Eaters and, comically, Zombi 2) is varyingly considered a rip-off, an homage, and an unofficial sequel to the film that inspired it. Call it what you will, this violent romp through the Caribbean is fundamentally different from Romero's work – gorier, less thoughtful but more adventurous – but was in many ways just as instrumental in shaping the genre. After all, it is the only zombie movie in which one of the undead battles a shark.
Cincinatti, OH
ROCKY HORROR PICTURE SHOW, (Jim Sharman, 1975)
9:00PM, Esquire Theater
http://www.esquiretheatre.com/events.asp
This campy classic may not be particularly scary or, boasting incredibly well-attended midnight screenings around the country decades after its release, particularly rare. But if you think the best part of Halloween is dressing up than this is the freaky, goofily over-the-top, sexually charged musical screening is for you. The story revolves around a wide-eyed young Susan Sarandon and her straight-laced fiancee stumbling into a mysterious mansion when their car breaks down on a rainy night. I'll leave it at that in case there are any virgins in the audience.
Chicago, IL
WHO CAN KILL A CHILD, (Narciso Ibáñez Serrador, 1976)
8:00PM, Gene Siskel Film Center
http://www.siskelfilmcenter.org/whocankillachild
This Spanish film is a bleak, apocalyptic creepy-kid nightmare in the vein of British horror films like Village of the Damned and later work it inspired like Stephen King's Children of the Corn. While Who Can Kill a Child shares some of these films' thematic preoccupations with war and the loss of innocence in the modern age, it is also clearly an exploration of the fear of parenthood, given the protagonists are an expecting couple who find themselves on an island where the children have mobilized and violently turned against the adults.
The Siskel Film Center is showing a rare 35mm print of this film, AND offering a free small popcorn and soda theater-goers who arrive in costume.
Silver Spring, MD
THE TINGLER Live interactive Show (William Castle, 1959)
7:00PM, AFI Silver
http://www.afi.com/silver/new/nowplaying/2011/v8i4/halloween11.aspx
The AFI Silver presented a month-long centennial tribute to Vincent Price, sauciest of horror icons, which culminates in tonight's screening of early-horror favorite The Tingler. Price stars as a pathologist who discovers that fear is caused by an actual parasite residing on the spinal cord of human beings and deterred by screaming. The presenters have devised an ingenious (yet safe) way to pay homage to Castle's infamous gimmicks, such as the PERCEPTO, a device utilized during the original run of The Tingler that gave theater goers a mild electric shock.
Los Angeles, CA
RAZORBLADES IN YOUR REESE'S (Horror Themed Shorts Program)
7:00PM, Downtown Independent
http://www.downtownindependent.com/events/the-second-annual-razorblades-in-your-reese-s-halloween-event
For a real grab-bag, go to the Downtown Independent for the aggressively titled second annual Razorblades in your Reese's event, a free Halloween extravaganza starting with drinks, featuring short horror-themed films curated by Todd Luoto (director of Godfather's Pizza) and Landon Zakheim (Sundance programmer and director of the adorable Delmer Builds a Machine), and ending with a dance party and costume contest. Featured filmmakers include Emily Carmichael, Hugo Lilja, Nicholas McCarthy, Calvin Reeder, Jerome Sable, Kelly Sears, Ryan Spindell and Max Winston.
Miami, FL
THE CABINET OF DR. CALIGARI, (Robert Wiene, 1920)
8:00PM, 9:10PM, 10:20PM, 11:30PM, Miami Beach Cinematheque
http://miamibeachfilmsociety.memberlodge.org/calendar?eventId=386767&EventViewMode=2&CalendarViewType=1&SelectedDate=10/31/2011
Not only a classic of the horror genre but of early cinema in general, Wiene's film follows the misfortunes of Francis and his fiancee Jane after visiting a cabinet of wonders at the annual fair in Holstenwall. In grand silent film tradition, the cinematheque is pairing this eerie little thrill with music of their own choosing, in this case mixing it up with contemporary picks such as Coil, Inconnu, Goblin, Sigur Ros, Burzum, Bahaus, Ministry, Tones on Tail, The Cure and more. Viewers are invited to stop by at any time to enjoy the film as well as expressionist horror film installation entitled Cin-e-maze.
Seattle, WA
BRIDE OF FRANKENSTEIN (James Whale, 1935) and CARRIE (Brian De Palma, 1976)
7:00PM and 9:00PM, Broadway Performance Hall
http://broadwayperfhall.com/?page_id=70#
The Broadway Performance Hall on the Seattle Central Community College campus provides a double bill of free horror favorites. At 7:00PM, Bride of Frankenstein, in which it is revealed that the monster and his maker actually survived the windmill fire (presumably after the first film was a wild success that could spawn a lucrative sequel) and is now in need of a mate. At 9:00PM, Carrie, the film that launched a thousand blood drenched skinny girl costumes, featuring Sissy Spacek as a girl trying to navigate supernatural powers and an abusive zealot mother during her horrific coming-of-age.
Fargo, North Dakota
THE SHINING, (Stanley Kubrick, 1980)
4:30PM and 7:00PM, Fargo Theater
http://www.fargotheatre.org/2011/10/the-shining
The Shining is one of my favorite films of all time, and not just because I watched it, impressionably but perhaps unwisely, at my 13th birthday slumber party. Lady Vengeance has a stomach of steel when it comes to horror but something about the unfocused force of malice in this film taps so deeply into the unnameable fears of our collective unconscious, just picturing some of the images fills me with nausea and dread. Jack Nicholson and Shelley Duvall, both at their creepiest, agree to take a post as the caretakers of the Overlook hotel, unaware of how the deep-rooted evil their will affect them and their young, telepathic son.
FARIHAH ZAMAN began working in film as a Programmer for Film South Asia documentary film festival before moving to New York in 2005, where she was the Acquisitions Manager at independent film distribution company Magnolia Pictures. In 2008 she coordinated IFP's No Borders program, the only international co-production market in the US, before becoming Program Manager of The Flaherty Seminar until 2010. Farihah currently writes for The Huffington Post, as well as online film journal Reverse Shot, among others.