Back to selection
RED ENVELOPE, R.I.P.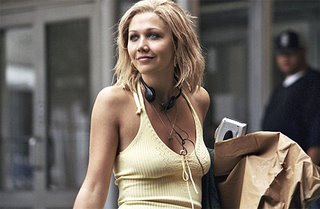 Anthony Kaufman reports on indieWIRE today Netflix's folding of its production/acquisition unit, Red Envelope Entertainment.
An excerpt:
Due to changing marketplace conditions and the natural evolution of Netflix, according to Chief Content Officer Ted Sarandos, the company decided it was time to move on. "The one thing we learned this year is that there's no shortage of produced movies and there's no shortage of money for viable projects," Sarandos told indieWIRE yesterday. "The best role we play is connecting the film to the audience, not as a financier, not as a producer, not as an outside distributor or marketer."

"It was a relevant effort," Sarandos said, speaking of Red Envelope. "But relevance and meaningful are two different things. We're very proud of the films, which were successful critically and commercially. But we don't have to own the rights to make that happen."

According to Sarandos, Netflix got into the production and acquisitions business, initially, to show distributors there was meaningful revenue to be had from Netflix. "To prove that," said Sarandos, "sometimes, you have to put your money where your mouth is."

"But now we don't have to do that," he said. "Those distributors have deep relationships with us and they know the possibilities on Netflix. It was basically risk mitigation for existing distributors."
Red Envelope was behind (in varying capacities) such films as the Golden Globe nominated Sherrybaby (pictured above), This Film is Not Yet Rated, 2 Days in Paris, No End in Sight, The Puffy Chair and 4 Months, 3 Weeks and 2 Days.