Back to selection
Sleepless Nights Stories — A Hammer to Nail Review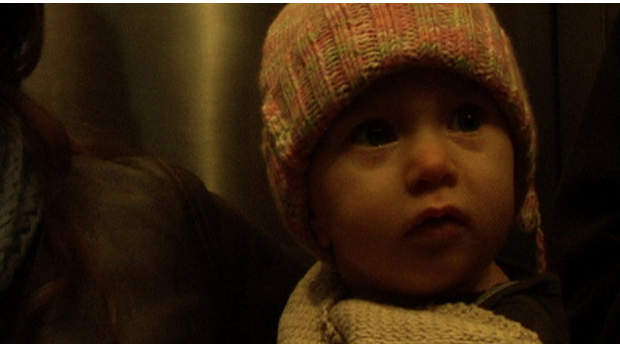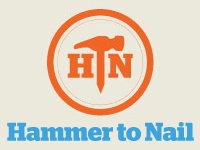 (Sleepless Nights Stories opens theatrically at the Anthology Film Archives on Thursday, December 15, 2011. Visit their website to learn more.)
December can be perverse, especially in New York. Underneath the jingling bells, cinnamon, and pine, the promises and obligations to keep, there's a pervasive anxiety about the dying light. Time flattens the remaining days like a steamroller as we frantically categorize our memories into lists of ten and wrap it all up in colored paper and ribbons. This can create a hectic, merry numbness that doesn't subside until January's hangover, when the cold is undeniable. Perhaps the timing is fortuitous, but I was thoroughly pleased and soothed by watching Jonas Mekas' film Sleepless Nights Stories, a loose montage of gatherings between Mekas and his friends, inspired by his insomnia as well as the Arabian tales of One Thousand And One Nights. I hadn't realized how immersed I'd been in images of hollow, brittle glamor until I confronted this film's overwhelming drive of sentiment. Mekas and the film itself are what December should be but is not: warm, funny, and immediately accessible, but also fueled by spirit(s) and melancholy.
Mekas weaves his spell through simple means, rejecting all the pretty new toys for a tinny little DV camera. In his hands this basic tool becomes a portal, and its gaze an extension of the filmmaker himself. It hangs out on tables, amidst bottles and glasses, following the flow of conversation, only to turn, zoom, or fade to black. Typewritten title cards and quotations separate the collection of scenes, which Mekas also narrates, both from behind and in front of the camera. The wanderings and gatherings are lively and full-throated, occasionally bursting into song, but the most memorable sequences (often featuring luminaries made human) are marked by the hush of storytelling, or a spark of sudden emotion. In the wake of a lost lover, Marina Abramovic admits to desiring a housewife's existence, craving the stability of a life predicated on ironed sheets. In a sweet sort of time-lapse, Mekas catches Harmony Korine when he's about to marry his wife Rachel, shortly after Rachel becomes pregnant, and, finally, holding their daughter Lefty in their arms. A chilling sequence has Amy Winehouse appearing in stereo, as Mekas toasts and cheers her on. The late-night conversation often turns to the label "artist" and what it means, but this one is more freewheeling and plaintive. For Mekas suffering seems justified by the necessity of stripping (or melting) away the shackles by whatever means necessary. Or as he puts it, "normal people sing with middle class voices." Mekas cares little for the frisson of celebrity, but rushes toward spontaneity and humor. He dances with Yoko Ono, and bonds with Patti Smith, turning his camera on the flashing bulbs that close in on them (she grins crookedly and points a lens back at him). But he's equally interested in a lizard sunning himself, or in a tree with elephantine roots. His democratic lens imagines narratives even for a beady-eyed possum. The most moving scene belongs to writer Lee Springer, who tells a story from his addict days about ripping off a friend. He goes on a crack binge on her dime, but years later he is the one to take her to rehab where she finally dries out. Such is the thorny path of grace.
All of these moments – in apartments, hotel rooms, New York and foreign cities – create a vivid temporal collage. The textures and layers are built of memory, organized by emotion, and guided by poetry. Notably, most of Mekas' companions are expats or immigrants, another reason this film struck a chord with me. They seem to spend an inordinate amount of time gathered at the hearth, sharing wine and stories. They mourn and celebrate, but most of all they simply make time for it, and value it, almost as a ritual. Interestingly enough, Mekas will turn 89 on Christmas eve.
Filmmaker has partnered with our friends at Hammer to Nail for a weekly "Pick of the Week" post that will be exclusive to our newsletter and blog for a long weekend, at which point it will go live over at Hammer to Nail as well. In the meantime, be sure to visit www.hammertonail.com for more reviews and lots of other great editorial.