Back to selection
SEARCHING FOR THE SUNDANCE SHORTS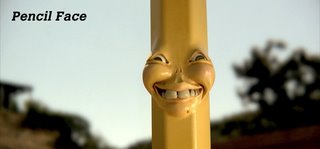 On this blog we've posted the line-ups of the various Sundance sections, but we forgot to include the shorts. So, to make up, Max Friend in the Filmmaker office has compiled this exhaustive post listing not only all the shorts but also hyperlinks taking you to info on the films, the filmmakers and sometimes the films themselves. Enjoy.
U.S. Dramatic Shorts
Abbie Cancelled (Directors: Dumb Bunny) — Two couples who have never met find themselves engaged in an awkward dinner after their mutual friends cancel at the last second.
Acting for the Camera (Director: Justin Nowell; Screenwriter: Thomas Nowell) — An acting class. Today's scene: the orgasm from When Harry Met Sally.
Asshole (Director: Chadd Harbold; Screenwriter: Bryan Gaynor) — Vincent Allen goes to the doctor for a diagnosis. The diagnosis: he's an asshole.
Boutonniere (Director: Coley Sohn) — A dark comedy revolving around a simple teenage girl's attempts to survive her overbearing mother's exuberant plans for a prom she'd rather not attend.
Choices (Director: Rashaad Ernesto Green) — Explores a young man's thought process as he makes love to his girlfriend.
Concerto (Director: Filippo Conz; Screenwriter: Jon Haller) — A drama about the lengths men will go to find a moment of grace in a violent world.
Copper On The Chopping Block (Director: Countertransference (Director: Madeleine Olnek;Screenwriters: Madeleine Olnek and Cast)—A comedy about an awkward woman with assertiveness problems who seeks the questionable help of a therapist.
The Dirty Ones (Director: Brent Stewart)—Two Mennonite sisters are traveling throughout Southern states with the body of their dead grandmother lying in the trunk bed. Produced by Harmony Korine.
HUG (Director: Khary Jones) — Drew is a musician with a contract ready to sign. When Asa, his friend and manager, realizes Drew is off his meds the across-town drive to sign the contract becomes significantly more complicated.
Knife Point (Director: Carlo Mirabella-Davis) — An evangelical family passing through upstate New York gives a ride to an unusual traveling knife salesman. Link to the music.
Little Canyon (Director: Olivia Silver) — Greta's dad is moving the family cross-country. Promising a California paradise he packs half the household into a dented station wagon. All that's missing is Mom.
Little Minx Exquisite Corpse: Rope A Dope (Director: Laurent Briet) — Alana, a 10-year-old bad-ass little girl goes head to head with a professional boxer in a jump rope contest. The film can be seen here.
Little Minx Exquisite Corpse: She Walked Calmly Disappearing Into The Darkness (Director: Malik Hassan Sayeed) — A young man tries to sort out what has happened during the chaos of a street side shooting.
See the film.
The Nature Between Us (Director: William Campbell; Screenwriter: Trey Hock) — Radical dudes, mega babes and a secret crush stumble into a neon-drenched universal oneness.
Nobody Knows You, Nobody Gives a Damn (Director: Lee Stratford; Screenwriter: Rebecca Thomas) — A young mother struggling with post-partum depression inadvertently connects with her infant child through attempts to sort out her sexual relationships.
Our Neck Of The Woods (Director: Rob Connolly) — Bob Underwood's mundane life manufacturing plastic lawn-ornament deer is disrupted by an enchanting Georgian (the country) refugee whom Bob decides to rescue–whether she needs it or not. Film's website.
Pencil Face (pictured) (Director: Christian Simmons) — A young girl makes friends with an unlikely being able to bring her dreams to life. But behind his smile lurks something unsettling.
The Film.
Sparks (Director: Joseph Gordon-Levitt) — The story of a former rock and roll goddess who may or may not have burnt her house down. Adapted from the writings of crime novelist Elmore Leonard.
Predisposed (Director: Philip Dorling; Screenwriters: Philip Dorling, Ryan Nyswaner) — A conservative son is pulled into the messy mission of helping his manipulative drug addicted mother score. In working together they realize they're not so different, and that some personal qualities are deeply embedded in our genes.
Protect You + Me (Director: Rite (Director: Alicia Conway) — A young girl faces an unsettling ritual.
Short Term 12 (Director: Destin Daniel Cretton)—A film about kids and the grown-ups who hit them. Trailer.
Small Collection (Director: Jeremiah Crowell) — A love story caught in the corridors of memory. Through fragments of conversations still echoing in now empty places, we piece together the record of a relationship cut short. An image.
Trece Años (Director: Topaz Adizes) — A young man returns home to his family in Cuba for the first time in 13 years experiencing a divide greater than physical distance.
Wunderkammer (Director: Andrea Pallaoro; Screenwriters: Andrea Pallaoro and Orlando Tirado) — An exploration of the dynamics of the co-dependent relationship between an aging woman and her mentally challenged son.
The film.
The Young and Evil (Director: Julian Breece) — A highly intelligent but troubled gay black teenager sets out to seduce an HIV-positive prevention advocate into giving him the virus.
Trailer.
U.S. Documentary Shorts
575 Castro St. (Director: Jenni Olson)—Set to the original audio-cassette recorded by Harvey Milk in November 1977 to be played, 'in the event of my death by assassination'. The Film.
The Archive (Director: Sean Dunne) — An eight-minute documentary about the world's largest vinyl record collection examining the man who owns them and the current state of the American record industry.
Chop Off (Director: M.M. Serra) —A n exposition of the dark, fearful recesses of the human psyche by filming the body modification of performance artist R.K. who literally risks 'life and limb.' R.K.'s body is his medium and amputation is his art.
Photo.
http://www.nzfilm.co.nz/FilmCatalogue/Films/Chop-Off.aspx
Good: Atomic Alert (Director: Max Joseph) — An examination of nuclear arms asking; who has them, what are their intentions, and what would happen if a nuclear weapon hit New York City?
Good: Internet Censorship (Directors: Morgan Currie, Lindsay Utz, James Jones; Screenwriter: Mattathias Schwartz)—Internet censorship can take many forms, from restricting private internet access to blocking searches for politically volatile keywords. This film explores how different countries apply their bodies of censorship to cyberspace. The film.
I Knew It Was You (Director: Richard Shepard)—John Cazale appeared in just five films — The Godfather, The Conversation, The Godfather, Part Two, Dog Day Afternoon, and The Deer Hunter — and all were nominated for Best Picture. This documentary is a fresh portrait of the acting craft and a tour through the movies that defined a generation.
The Kinda Sutra (Director: Jessica Yu) — A combination of interview and animation, that explores the youthful misconceptions of a spectrum of people over the universal question: How are babies made? The film.
So the Wind Won't Blow it All Away (Director: Annie P. Waldman) — Two and a half years after Hurricane Katrina, desiring to graduate high school with their friends, a group of students return to New Orleans despite their parents' relocation and absence.
Sister Wife (Director: Jill Orschel; Screenwriters: Alexandra Fuller, Jill Orschel) — DoriAnn, a Mormon Fundamentalist, shares a husband with her younger biological sister. During a private bathing ritual, DoriAnn explores the surprisingly universal challenges of her marriage.
SUSPENDED (Director: Kimi Takesue) — The film both documents and re-contextualizes the experience and perception of suspended time capturing a range of evocative moments that reveal states of emotional and physical suspension.
Utopia, Part 3: The World's Largest Shopping Mall (Directors: Sam Green, Carrie Lozano) — A tour of the world's largest shopping mall, located near Guangzhou, China. Built three years ago, the South China Mall was supposed to be a celebration of consumerism and Vegas-like spectacle. Photo/Article.
U.S. Animated Shorts

Dear Beautiful (Director: Roland Becerra; Screenwriters: Roland Becerra, Meredith DiMenna)—The sudden appearance of exotic flowers in New Haven spawns an unprecedented epidemic that threatens to destroy the city. Paul and Lauren, a married couple, are caught between the catastrophe and their own troubled relationship. See trailer.
Field Notes From Dimension X: Oasis (Director: Carson Mell) — Captain Fred T. Rogard muses in isolation on planet Oasis. See trailer.
From Burger It Came (Director: Dominic Bisignano)—An animated film that recounts early 1980s-era Cold War fears of a young boy in middle America. Using a variety of techniques, the visual narrative is colorfully assembled over semi-documentary audio conversations between a grown adult recounting his fears and his mother's memory of the time and her own concerns. See clip.
Hot Dog (Director: Bill Plympton)—Our plucky hero joins the fire company to save the world from house fires and gain the affection he so richly deserves. Typically, the results never turn out the way he planned. See press kit.
I Am So Proud Of You (Director: Don Hertzfeldt)—Dark family secrets cast a shadow over Bill's recovery; in this second chapter to Don Hertzfeldt's 'Everything will be OK'. (Winner of the 2007 Sundance Film Festival Short Film Grand Jury Prize, U.S.). Read interview with director.
I Live In The Woods (Director: Max Winston)—A Woodsman's fast-paced journey, fueled by happiness, slaughter, and a confrontation with America's God. See trailer.
Joel Stein's Completely Unfabricated Adventures (Director: Walter Robot; Screenwriter: Joel Stein)—Journalist Joel Stein takes us on an animated adventure through the waste treatment plant of Orange County. Visit writer Joel Stein's website.
Western Spaghetti (Director: PES)—Everyday objects become delicious ingredients as we learn how to cook spaghetti through stop-motion. See film.
The Yellow Bird (Director: Tom Schroeder; Screenwriter: Jay Orff)—The animated journey of a young man fleeing the draft during World War I. After taking a job on a cattle ranch in eastern Montana an accident occurs causing him to reflect back on his life as he seeks medical attention in a nearby town. See photo & article.
International Dramatic Shorts
2 Birds/Iceland (Director and Screenwriter: Runar Runarsson)—A group of young teenagers embark on a journey from innocence to the stark reality of adulthood. See filmmaker's website about the film.
Secret Machine/Germany (Director: Reynold Reynolds)—2) Secret Machine is the second from a three-part cycle exploring the unperceivable conditions that frame life using stop motion animation to portray the futuristic deconstruction of the female protagonist's form. See exhibition page.
A'Mare/UK (Director: Martina Amati; Screenwriters: Martina Amati and Dario Cané)—Andrea and Felice are two kids whose lives center on the sea. One day during a fishing excursion their usual routine is disturbed when something unexpected appears from the water. See production info.
The attack of the robots from Nebula-5/Spain (Director: Chema García Ibarra)—"Almost" everybody is going to die very soon. See info and awards.
BAIT/Israel (Director: Michal Vinik)—On a hot summer day, tomboy teenager Nitzan is on her way fishing. Will she catch the right fish? See production info.
The Blindness of the Woods/Argentina (Directors and Screenwriters: Martin Jalfen, Javier Lourenco)—A narrative that combines the naive simplicity of fairytales with the Nordic erotic movies from the 1970s. See website and article.
Captain Coulier (Space Explorer)/Canada (Director and Screenwriter: Lyndon Casey)—An aloof space captain becomes restless amongst his robotic crew. Maybe intergalactic space travel isn't his shtick. See film's website.
Crocodiles and I/Brazil (Director and Screenwriter: Marcela Arantes)—The emotional conflicts and discovery typical of adolescence are expressed in Rachel's daily life and dreams.
Instead of Abracadabra/Sweden (Director and Screenwriter: Patrik Eklund) —Tomas is a little bit too old to still be living with his parents, but his dream of becoming a magician leaves him with no other option. See website.
James/Northern Ireland (Director: Connor Clements)—A young Irish man grapples with the impulses and thoughts about being gay. See photo, info, and awards.
Jerrycan/Australia (Director and Screenwriter: Julius Avery)—While attending a party, five bored kids decide to blow something up. A childhood game seals the fate of Nathan, who risks everything after he is bullied, and is forced to make a life and death decision. See trailer.
Love You More/UK (Director: Sam Taylor-Wood; Screenwriter: Patrick Marber)—Two teenagers are drawn together by the Buzzcocks' single 'Love You More' during the summer of 1978. See photo and article.
Miracle Fish/Australia (Director: Luke Doolan)—A young outcast finds solitude in a fantasy world only to be brought back to reality when faced with a psychotic man. orth Americairector and Screenwriter: Julius Avery)creenwriter: Blake Brooker) See photo.
Omelette/Bulgaria (Director: Nadejda Koseva; Screenwriter: Georgi Gospodinov)—While a woman makes an omelette we learn how difficult it is to make ends meet. See article.
PAL/SECAM/Russian Federation (Director and Screenwriter: Dmitry Povolotsky)—At the dawn of Perestroika, little Boris, ravaged by hormones, seduces the neighborhood with his mother's VCR.
Winner of the The Onion Best Film Award at the Columbia University Film Festival. See photo and info.
A Mate/Finland (Director: Teemu Nikki; Screenwriters: Teemu Nikki and Jani Pösö)—Pera wants to try something kinky in the bathroom and he asks his straight mate to help him. However, Pera's wife comes home a bit too soon. See photo and info.
Netherland Dwarf/Australia (Director and Screenwriter: David Michôd)—Harry really wants a rabbit. Harry's dad really wants his wife back. And somehow in the middle of all this wanting, they both seem to have forgotten that they already have each other. See director's profile.
Next Floor/Canada (Director: Denis Villeneuve; Screenwriter: Jacques Davidts)—During an opulent and luxurious banquet, complete with hordes of servers and valets, eleven pampered guests participate in what appears to be ritualistic gastronomic carnage. See film's website.
The Stronger/UK (Director: Lia Williams)—Who is stronger? The wife or the mistress? See clip included in video.
Ten For Grandpa/Canada/USA (Director and Screenwriter: Doug Karr)—An introspective look at the enigmatic life of an influential ancestor that pushes an individual to immerse himself in a nefarious web of danger and infamy. See article and photos.
This is Her/New Zealand (Director: Katie Wolfe; Screenwriter: Kate McDermott)—As she watches her younger self in the throes of childbirth, Evie's deliciously wry commentary reveals exactly what life has in store for her new baby daughter, her loving husband, and the six-year-old 'bitch' who will one day steal his affections and destroy Evie's life. See info.
Treevenge/Canada (Director: Jason Eisener; Screenwriter: Rob Cotterill)—Sometimes Christmas is worth crying over. See photo.
The Watch/Argentina (Director: Marco Berger)—Two young men find a surprise connection during an impromptu sleepover.
Presented at Cannes 2008
Wet Season/Singapore (Director and Screenwriter: Michael Tay)—Utilizing stop-motion animation, the production pays tribute to the filmmaker's real-life father who passed away six years ago. See info.
International Documentary Shorts
China's Wild West/UK (Director: Urszula Pontikos)—This part observational, part impressionistic study of a day in the life of a Muslim community, illustrates their hopeful efforts to discover jade in the harsh conditions of a dried-up riverbed in a remote town on the Silk Road in Western China. See film.
Lessons from the Night/Australia (Director and Screenwriter: Adrian Francis)—As dusk approaches and workers stream out of the city, Maia is about to begin her day. She reflects on life, work and toilet bowls as she goes about her nightly cleaning round through silent, empty spaces.
Ma Bar/UK (Directors: Finlay Pretsell, Adrian McDowall)—Bench pressing isn't a hobby for 73-year-old Bill McFadyen – it's a way of life, and he is on a quest to be the best in the world. See review.
Magnetic Movie/UK (Directors: Semiconductor: Ruth Jarman + Joe Gerhardt)—Natural magnetic fields are revealed as chaotic ever-changing geometries, as scientists from NASA's space sciences laboratory excitedly describe their discoveries.' See article.
My Surfing Lucifer/Switzerland (Director: Kenneth Anger)—Using found footage, we're introduced to the short life of Bunker Spreckels, Clark Gable's stepson and surfing legend. See photos.
The Real Place/Canada (Director: Cam Christiansen; Screenwriter: Blake Brooker)—An animated poetic film celebrating the life and spirit of playwright and librettist John Murrell. See article.
Steel Homes/UK (Director: Eva Weber)—Self-storage units are windows into human histories: the silent cells with their discarded objects and dust-covered furniture are inscribed with past dreams, secret hopes and of lives we cannot let go. See photo and article.
International Animated Shorts
Cattle Call/Canada (Director and Screenwriter: Matthew Rankin, Mike Maryniuk)—A high-speed animation film documenting the art of livestock auctioneering. See photo.
A Film from My Parish: 6 Farms/Ireland (Director: Tony Donoghue)—An animated film shot on location in North Tipperary. It consists of six stories by six farmers from one parish. See photo.
hear, earth, heart/France (Director: Yi Zhou)—A white box unfolds to reveal a surreal and shifting landscape of fragmented clouds, suns, mountains, stardust, darkness, and flames that eventually freeze in time and space. See director's website.
John and Karen/UK (Director and Screenwriter: Matthew Walker)—John the polar bear apologizes to Karen the penguin after an argument. See film.
Keith Reynolds can't make it tonight/UK (Director and Screenwriter: Felix Massie)—Keith Reynolds leaves his hat in his car. This isn't the only mistake he makes today. See trailer.
Lies/Sweden (Director: Jonas Odell)—Three perfectly true stories about lying. In three episodes based on documentary interviews we meet the burglar who, when found out, claims to be a moonlighting accountant, the boy who finds himself lying and confessing to a crime he didn't commit and the woman whose whole life has been a chain of lies. See website.
Mister Cok/France (Director and Screenwriter: Franck Dion)—Mister Cok is the owner of a large bomb factory. Looking for efficiency and profit, he decides to replace his workers by sophisticated robots; however one of the workers does not accept being discarded so easily.
Out of Control/Mexico (Director: Sofia Carrillo)—Remote and alone, various personalities share feelings of solitude in the interior of a labyrinthine house. See trailer.
Skhizein/France (Director: Jérémy Clapin; Screenwriters: Jérémy Clapin and Stéphane Piera)—Having been struck by a 150-ton meteorite, Henry has to adapt to living precisely ninety-one centimeters from himself. See photo.
This Way Up/UK (Directors: Adam Foulkes, Alan Smith; Screenwriters: Adam Foulkes, Alan Smith, Christopher O'Reilly)—Laying the dead to rest has never been so much trouble. See trailer.
New Frontier Shorts
All Through the Night/USA (Director: Michael Robinson)—A charred visitation with an icy language of control: "there is no room for love". Splinters of Nordic fairytales and ecological disaster films are ground down into a shimmering prism of contradictions in this hopeful container for hopelessness. See photo. See article about filmmaker.
American Minor/USA (Director: Charlie White)—A filmic meditation on the isolated world of an American teen, focusing on the external environment and internal state of a fourteen-year-old, upper-middle class girl. See photography exhibit by director.
The Beekeepers/USA (Director: Richard Robinson)—An experimental documentary on the environmental crisis surrounding Beekeeping and Colony Collapse Disorder. It explores this ancient profession in its current crisis and the implications for our environment when millions of bees just disappear. See photo and website.
Horizontal Boundaries/USA (Director: Pat O'Neil)—A film that looks at certain aspects of the geography of California as the ground for cinematic disruption and restatement. It is not a static repositioning, but rather a dynamic one, moving more or less randomly, causing image combinations to be generated unpredictably. See film's website.
Nightstill/Austria (Director and Screenwriter: Elke Groen)—Night images captured with time lapse photography. See info.
Out of Our Minds/USA (Director: Tony Stone)—A fantasy world spawned from sound. Three time periods and three narratives, one connection–blood. At the center of this life force is the heart. See article on filmmaker.
Theresa's Story/UK (Director: Maria Marshall)—Side-by-side only two takes of the same incomprehensible emotional improvised story unedited depicting four-year-old Jake Marshall Naef's world before finally Jake addresses the viewer directly. See article on director.
Untitled/USA (Directors: Sandra Lea Gibson and Luis Recoder)—A black and white film suggestive of being projected behind a translucent window frame while giving the illusion it is hovering somewhere between the screen and the viewer. See recent film installations by filmmakers.