Back to selection
Five Questions with Pilgrim Song Director Martha Stephens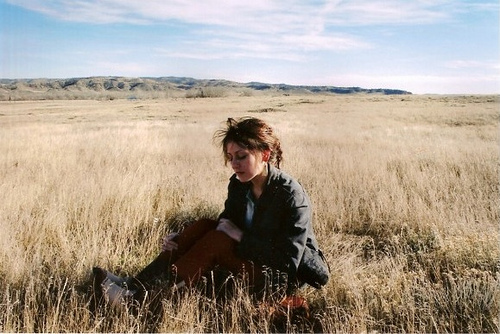 A winding, ephemeral jaunt through the Appalachian backwoods, Pilgrim Song is so well-executed and carefully made that it almost appears effortless. The film follows James, a recently unemployed music teacher who decides to spend his first days of unemployment questing down Kentucky's Sheltowee Trace Trail. Through a series of vignettes, director Martha Stephens gets at the psychological roots for James' trek, roots which have as much to do with a desire to escape as with loftier transcendental ideals. In the film's latter half, as James forms an unexpected bond with a single father he meets along the trail, Pilgrim Song offers a rare opportunity for true self-reflection.
Stephens hails from the David Gordon Green school of filmmaking (both figuratively and literally – she's a recent North Carolina School of the Arts grad). Following 2010's Passenger Pigeons, a modest hit on the festival circuit, Pilgrim Song continues to establish Stephens as the rare American director able to transform realism into poetry.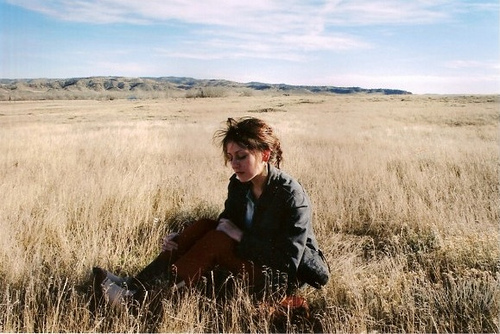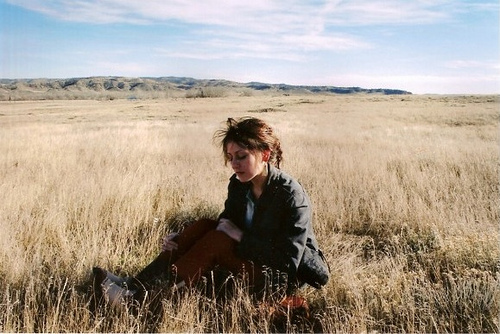 Filmmaker: Can you talk a bit about the project's genesis? After Passenger Pigeons, what inspired you to make this film?
Stephens: My whole life I've had a gnawing sensation eating away at my core, I guess you could call it a restless spirit. Whenever I've felt overwhelmed by these feelings of dissatisfaction or inner turmoil, I've looked to the open road for clarity and comfort. Heeding the road's call, I feel cognizant. Even though I'm often alone, my existence is somehow validated. With Pilgrim Song, I wanted to write a story about someone grappling with these universal feelings of discontent. Instead of a road trip, I wanted to showcase Kentucky's natural beauty by having him thru-hike the Sheltowee Trace Trail. It was my way of both paying tribute to my home state and exercising deep-seated feelings of blue longing.
Filmmaker: Pilgrim Song has a very laid back structure. At times it feels more a collection of moments than a traditional narrative. How did you develop and decide upon the experiences that James has along the trail?
Stephens: I'm a fan of films that provide the audience with breathing room; Scarecrow and Paris, Texas do this while also being relentlessly beautiful and engaging. Going into the writing process, my co-writer, Karrie Crouse and I decided we'd start with a boundary of our narrative space. This space would be divided into three separate units of space, serving as the three acts. We begin the film in metro-Louisville, move to the trail, and end with our main character entering the humble world of a father and son duo wrestling with abandonment and financial constraints. Within these three spacial acts, we allowed ourselves to do whatever felt natural. Many of the scenes on the trail came together through researching the Sheltowee Trace and reading thru-hikers' online journals of their experiences on the trail. The story had always had this persona of a homespun patchwork quilt. The writing process was pretty organic and not over-thought.
Filmmaker: The trail itself plays a huge role here. How familiar were you with the Sheltowee Trace Trail before you began production? Were there locations that you discovered while shooting?
Stephens: The script originally was to take place on the Jenny Wiley Trail in eastern Kentucky. This trail especially peaked my interest because it ran through private property mostly consisting of farmland. Since many hikers would ask the farmer's permission to stay the night, this idea evolved into our main character meeting various folks during his travels. Upon further research, I learned that the Jenny Wiley Trail had unfortunately become obsolete. It cost too much to maintain and was rarely used; the state had let it grow wild. A park ranger in my family pointed me to the Sheltowee Trace Trail, which was used much more due to it running through many of the popular state parks. Although it in some ways changed the early stages of the narrative, I was glad we ended up using the Sheltowee Trace. I spent a year before production driving out to the Kentucky wilds and location scouting my tail off. Every scene on the trail was discovered prior to filming and made meticulous note of which portion of the trail, how far into, and any potential hazards for those of us carrying equipment. I felt like a madwoman.
Filmmaker: If I'd watched Pilgrim Song without any background knowledge, I'm not sure I would have guessed that it was the work of a female director. How did you get inside the heads of your two lead characters – both male – and both wrestling with some traditionally masculine problems?
Stephens: Writing a primarily male focused script comes oddly more natural to me than a female driven one. I grew up in a house with three older brothers who treated me more like a little brother than a little sister. Aside from that, I find watching a man endure vulnerability and heartache to be very gripping. To make a generalization, women are expected to be good social communicators. Society allows them to deal with pain in a more open and honest way than men. When a man has his break down on the screen, cries and shows emotion, I feel like I'm being let into a very secret, intimate moment.
Filmmaker: Right down to the title itself, Pilgrim Song is steeped in history. By taking this journey, James is trying to participate in a very old, very American tradition. Were there any particular books, stories, or historical figures on your mind while you were developing Pilgrim Song?
Stephens: Daniel Boone, American folk hero and trail blazer was our mascot while developing Pilgrim Song. Not only is his name synonymous with the great outdoors, he also settled the land that is now known as the Commonwealth of Kentucky. Even the Sheltowee Trace Trail means 'Big Turtle', which was the nickname given to Boone by the Shawnee tribe. Although there is little in common between our main character, James, and Daniel Boone, I like to think James has a bit of pioneer spirit burning a fire inside. As far as books are concerned, I've been heavily influenced by Steinbeck over the years, his themes stay with me whenever I write. The same can be said for Springsteen's lyrics. They have had a deeply profound effect on the stories I write.