Back to selection
TWEET WITH KEVIN SMITH FOR 24 HOURS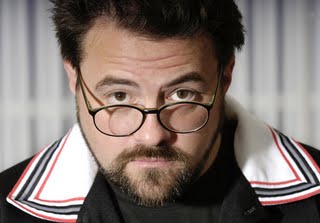 As "stay-cation" seems to be on everyone's lips for this Labor Day weekend I thought I'd plan out your Monday for you…
Sit in front of your computer and Tweet with Kevin Smith all day.
To promote his upcoming book, Shootin' The Sh*t with Kevin Smith, the foul-mouthed writer-director will be hosting a 24-hour Tweet Q&A with his followers on Monday at @ThatKevinSmith that he's dubbing "Tweet-a-thon".
If you've ever been to a speaking engagement of Smith's I don't need to tell you how entertaining this will be. And it will be fun to see how witty Smith can be in only 140-characters.