Back to selection
CRITERION ANNOUNCES KUROSAWA BOX SET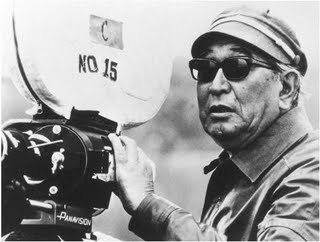 With this being the 100 year anniversary of Akira Kurosawa's birth the Criterion Collection announced today that in December they will be putting out the most comprehensive collection of the legendary director's work ever to be released in the US, which will include four titles never before available on DVD.
From the release:
AK 100
25 Films by Akira Kurosawa

Deluxe, linen-bound collector's set includes twenty-five films and an illustrated book featuring an introduction and notes on each of the films by Stephen Prince (The Warrior's Camera: The Cinema of Akira Kurosawa) and a remembrance by Donald Richie (Films of Akira Kurosawa).

Box set includes restored digital transfers of:

The Bad Sleep Well (1960)
Dodes'ka-den (1970)
Drunken Angel (1948)
The Hidden Fortress (1958)
High and Low (1963)
I Live in Fear (1955)
The Idiot (1951)
Ikiru (1952)
Kagemusha (1980)
The Lower Depths (1957)
Madadayo (1993)
The Men Who Tread on the Tiger's Tail (1945)*
The Most Beautiful (1944)*
No Regrets for Our Youth (1946)
One Wonderful Sunday (1947)
Rashomon (1951)
Red Beard (1965)
Sanjuro (1962)
Sanshiro Sugata (1943)*
Sanshiro Sugata, Part II (1944)*
Scandal (1950)
Seven Samurai (1954)
Stray Dog (1949)
Throne of Blood (1957)
Yojimbo (1961)

*FIRST TIME ON DVD
Street date is Dec. 8.
Price (gulp) $399.
Start saving now.