Back to selection
MARK RASO'S MICROBUDGET PRODUCTION DIARY: PART 1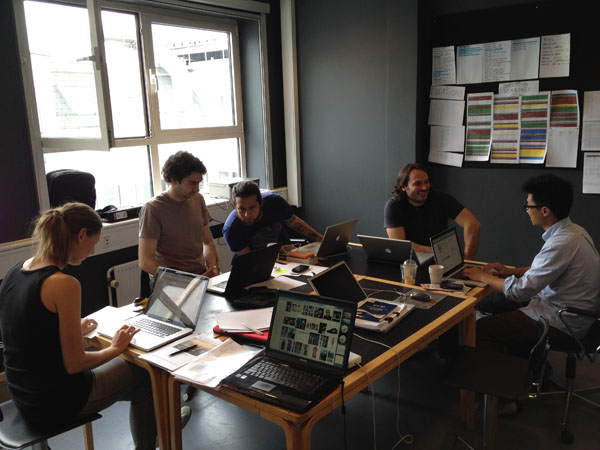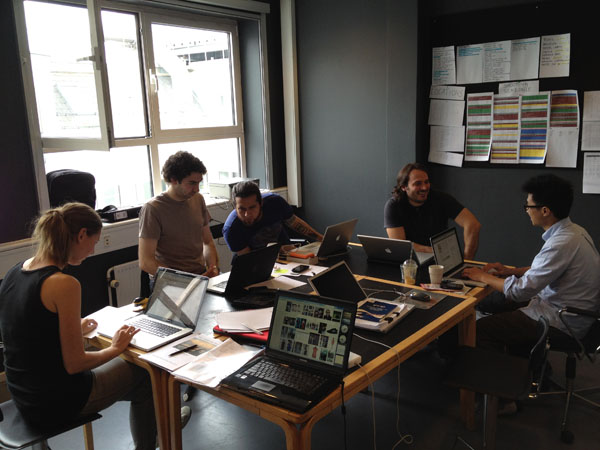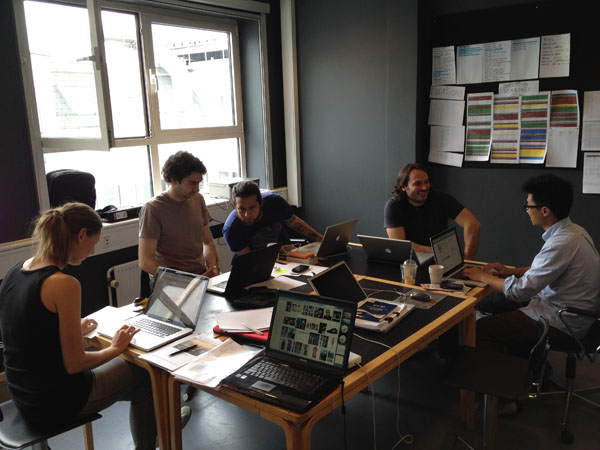 Director Mark Raso, whose short film Under won a Student Academy Award earlier this year, will be writing a series of blog entries about making his feature debut with a microbudget movie shot in Copenhagen, Denmark. This is his first dispatch.
After watching an inspiring Q&A with director Mike Cahill at an IFP screening of Another Earth in February of this year, my colleague and the producer of our film Mauro Mueller turned to me and said, "Let's do it, no matter what." I agreed.
Five months later, I find myself in Copenhagen, Denmark, two weeks out on principal photography on my first feature film and I'm trying to figure out why the original plan has already failed.
We came to Copenhagen from New York six weeks ago with our Fidelio Films production crew, but our search for local help consisted of tons of meetings, even more phone calls and a very long list of reasons why our project wouldn't work. My personal favorite was that someone couldn't take our job because they were doing a short film that had three times our budget. Our first camera quote was half our budget, and it would have been all of it if they hadn't given us a 50% discount. Such is life when you try to work in one of the most expensive countries in Europe with no money. But people here keep reminding us it could be worse, it could be Norway. However, it is not all doom and gloom; by sticking to it and believing in the project, we find ourselves in a great position to realize the film to its fullest.
A few things have happened over the last month that we couldn't have expected and had no way of knowing would happen. The first was that my short film Under won the Student Academy Award gold medal, which lent instant credibility to this project. The second is that apparently microbudget features don't really happen that often in Copenhagen. And U.S. productions never do. We found people here are genuinely excited about what we are doing both based on it being a foreign production and the ambitiousness of our tiny budget. The Danish crew we eventually found are experienced and great. They are working on the film because they believe in the project and want to be a part of something different. The crew is talented, dedicated and committed to the project. While this will all make a better film, it also seriously changes what we are planning on doing.
The shoot was supposed to be run and gun type thing, with lots of location stealing, tiny crew, etc. We are finding that locations are available, close to free, and perfect. We are finding local investment in the project through sponsorship of wardrobe, bicycles, equipment, camera, food, and office space. As we get closer to the shoot date and I pull myself out of the production to focus on the directing side, I am being challenged to not just get the film in the can as originally planned, but to craft the story and see the vision for the film to its fullest. It is both super exciting and scary. When it's done we hope the first questions asked will not be the typical indie microbudget one of "What was the budget of the film?" but instead about the complexity of the characters and the choices made. Because thanks to the production team in place, the commitment of local help, we suddenly find ourselves with lots of choices.