Back to selection
A GLANCE AT NEWFEST 2012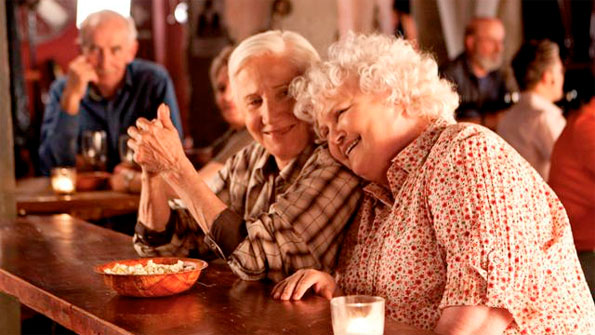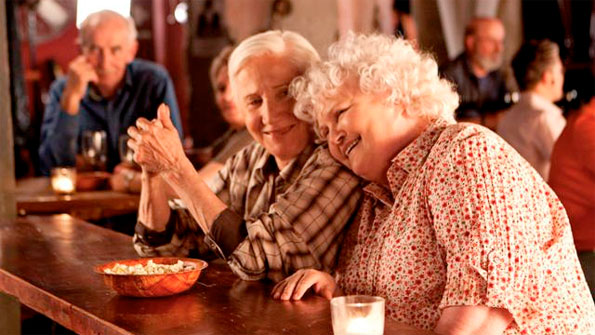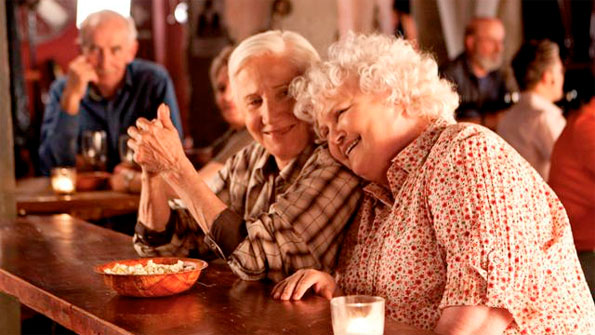 NewFest, New York's LGBT film festival, returns this year with bicoastal fortification, its programming taken over by the folks at L.A.'s Outfest, whose motive for the merge is to foster a national queer arts entity. But is the alliance holy? With Outfest having just wrapped its 30th anniversary, an 11-day event that boasted nearly 150 titles (including Ira Sachs's Keep the Lights On, Jonathan Lisecki's Gayby, and David France's riveting ACT UP doc, How to Survive a Plague), NewFest has the not-so-faint whiff of an afterthought, its 18-feature lineup looking more like the subpar cache of a scavenger than a carefully curated medley. The only films that seem to leap out as hot tickets are Yossi, Eytan Fox's tender sequel to Yossi and Jagger; Cloudburst, a geriatric lesbian dramedy with Brenda Fricker and Olympia Dukakis; I Want Your Love, Travis Matthews's arthouse-porno expansion of his 2010 short; and Four, a dramatic quartet of offbeat threads from Brooklyn-based director Joshua Sanchez.
NewFest's greatest enduring virtue would appear to be its promotion of New York artists, a tradition that serves to maintain the fest's identity, and makes twofold its mission to boost exposure. In addition to Sanchez, the Gothamites showcased this year include drag icon Charles Busch, whose Career in Focus segment will see him speak candidly about his plays, and NYU grad Kieran Turner, whose new documentary, Jobriath A.D., charts the little-known life of '70s glam rocker Jobriath, another area resident.
The promise of this New York-centric programming trumps the put-upon importance of I Want Your Love, a wholly unabashed, Mumblecore-ish indie that aims to one-up John Cameron Mitchell's Shortbus by tweaking the ratio of story to sex in wild favor of the latter. Easing into a focused drama after soldiering through some wonky opening dialogue, this arty San Fran tale about a 30-something's (Jesse Metzger) bittersweet departure is impressive for a stretch, with a mess of superb establishing shots and truthful turns from a non-professional cast (which notably includes Indiewire Senior Editor Peter Knegt). But no matter how unflinchingly Matthews documents the ways gay men have sex (you may cringe or clap at the realism of an "armpit-eating" session leaving one guy's kiss "tasting like B.O."), I Want Your Love is undeniably thin in the way of narrative, and its loose sketch of a hero proves merely the pilot of a modern-day Caligula. Tellingly produced by porn studio NakedSword, the movie uses brooding "realness" as a beard for getting multiple penetrations on the big screen.
A film that's only tangentially gay is Coley Sohn's Sassy Pants, which follows a sheltered, big-dreaming teen (Ashley Rickards) as she takes refuge with a father (Diedrich Bader) who just happens to have a boyfriend now. That the boyfriend is played by Haley Joel Osment is surely this movie's biggest draw, and the grown-up ghost whisperer gives a surprisingly commanding performance, fusing the vigor of a go-go boy with the benevolence of a housewife. While it's arguably festival filler, this frothy diversion is a fun entry in the girl-chases-goals canon, and it's especially cathartic to watch the heroine break from her mother's (Anna Gunn) far-right clutches.
Though serviceably acted, Sweden's Kiss Me, conversely, could use a lot more ambition, as it seems bound to a track while moving through the motions, from first glance to mad dash to the airport. The tale of two soon-to-be stepsisters who very inconveniently fall in love, Alexandra-Therese Keining's sober romance is generally satisfying, but both its plot and its messages are all but devoid of surprise, leaving it feeling regressive above all. To boot, its Nordic origins render it characteristically cold, even, somehow, when sunlight is flooding the frame.
Cloudburst is likely to be the leading audience favorite, as it offers oft-uncharted territory along with irresistible potty-mouth humor. Olympia Dukakis, playing the longtime partner of a blind woman (Brenda Fricker) with mounting medical problems, first registers as shrill and stereotypical, her character's gruff ways and vulgar vocabulary screaming for attention. But in a filmic rarity, the performance enriches and improves the more outsize it becomes, and Dukakis practically shapes a character with obscenities, even twisting a k.d. lang cliché into a howl-worthy punchline. Fricker unexpectedly matches her co-star blow for blow, suggesting the forging of a wall of loving tolerance. Though transparently aping Thelma & Louise (complete with a latter-day Brad Pitt), the couple's quest to get legally married in Canada has an ache and an urgency, and Cloudburst leaves you hoping it will find a wider viewership. It's the kind of movie that can truly benefit from NewFest as a launchpad, fueling up on buzz and leaping to new life beyond.