Back to selection
CHEMO INSTEAD OF GRASS
A rough road from the existential world to the sickie ward to the movie screen, dodging hungry demons and embracing cinematic gems, while maintaining a clear eye on the tall grass on the horizon.     
For several years, my life revolved around attending film festivals and screening movies and writing reviews. Then the bomb dropped. The C-bomb! Now I'm fighting cancer and enduring chemotherapy and struggling as a whacked-out Chemo Head.
Unlike Speed Heads and Flop Heads and Crack Heads, whose chem-soaked brains are tightly wrapped around a single heat-seeking obsession and whose emotions are riveted to one Pavlov Dog's saliva response, Chemo Heads are a brew of a vastly disorganized, splintered nature. We have the Black Sludge, worse the Black Curtain, still worse the Black Noose. Then ZAP! WHAM! Dynamite emotions ricochet … nerve endings rip … smiley faces are everywhere. One minute the Chemo Head is foaming to assemble a suitcase nuke, the next begging to join Hare Krishna.
Yes, the other whacked-out Heads think us Chemo Heads are nuts.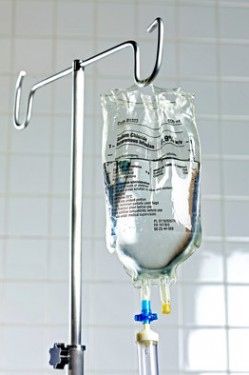 All Chemo Heads are fueled by a complex assortment of the highest grade and most expensive drugs, so there's nothing cheap about a Chemo Head, nor simple, nor predictable. The medical profession characterizes the "Chemo Brain" as a chemotherapy patient with a spotty memory and a slippery ability to focus on tasks. Chemo Heads insist memory is an unnecessary burden and tasks are a waste of good time. Furthermore – oops, forgot what I was going to say. Doesn't matter, a Plastered Head is pounding on my door.
"That was a bad idea you had," Joey says, flopping on the sofa and squiring to yank a Jim Beam bottle out of his back pocket.
"You mean me getting cancer?"
"No, I mean you wanting to go to Kansas."
"Oh, that. Well –"
"Kansas is dangerous," Joey growls as he removes the top from the bottle. "Politically, Kansas is flaming red; culturally a damn freezer. Religiously, uhmm, an evangelical nuthouse. Kansas is an ideal fly-over state."
A quick swig, and Joey rattles off why Kansas is supremely worthy of fly-over status. Topeka went off the deep end and made it legal to stomp the crap out of your spouse… Wichita is headquarters to the Koch Brothers – Godfathers of the fascist Right, prime funders of the wacko Tea Party, chief bankrollers to boot the "Kenyan-boy" out of the White House… the Kansas Republican Primary was swept by Rick Santorum – right, Ripped Rick!
Another swig, more: several decades ago in Kansas, Allen Ginsburg penned "Wichita Vortex Sutra," which paired the values of Kansas to the then ongoing bloody massacre in Vietnam… recently actor Johnny Depp, promoting his Rum Diary, based on a novel by Hunter Thompson, predicted his "intelligent film" would gross "about $13 in Wichita." Yikes!
Plastered Heads, however, don't always see the big picture. Jim Beam may have many medicinal purposes, but seeing is not always one of them.
When Joey's potpourri of gripes and assaults is peeled back, what is revealed are a splintered array of half-truths and whopper exaggerations and downright paranoia. It's not surprising those trashing the middle of America know the least about the middle of America. How could it be otherwise? Americans are always experts on what they know the least about. Americans are always most afraid of what they have not seen.
Cruising above the Wheat State at 37,000 feet, the American mind confronts an abundance of empty space below that becomes fodder to confirm the worse. An uncomfortable people – our national psyche is way too warped, our popular myths are too distorted for relaxation, our demons are simply too vicious – so empty spaces scare the crap out of us. Whipping along in an aircraft at 550 MPH, it's impossible to see the lights of enlightenment scattered across the hugeness below. But enlightenment there is. In Missouri, the True/False Film Festival… in Montana, the Big Sky Documentary Film Festival… in Utah, Sundance… in Kansas, Tallgrass.
"Wichita does not exactly have the glamorous reputation of Maui or Telluride,"
Lela Meadow-Conner, the Executive Director of Tallgrass Film Festival, says over the phone. "So filmmakers are not always chomping at the bit to get here. But when they arrive in Wichita, they're always shocked."
Although not glamorous, Wichita is no cowpoke town. It has a thriving arts scene and intense film community that enthusiastically embraces indie film. Geoff Edgers, after screening his hilarious Do It Again, returned to Boston with accolades for the town and people and festival. Don't suggest to Edgers that Kansas is a fly-over state. Writing in the Boston Globe, where he works:
This is on-the-cusp America, a place where old ways and new styles are beginning to blend, where empty downtowns are being revived, museums founded, and unexpected treasures lie waiting in antiques stores that have not been ruined by savvy yuppies raised on PBS "junking'' specials.
"A major benefit of putting on a film festival in Wichita," Meadow-Conner continues, "is it's a one-of-a-kind event here. So our audiences come out in droves to see amazing independent films and meet the filmmakers."
A good film festival can survive anywhere, anywhere the basic elements exist: enthusiastic festivalgoers, motivated staff and committed volunteers, generous yet non-intervening sponsors, and those amazing films. Sometimes location is a major asset. From Hawaii to Colorado to Cape Cod, "destination festivals" exploit their alluring settings to attract filmgoers and filmmakers. Less well known are "distant festivals," such as Tallgrass in Kansas, that exploit a relative scarcity of regional cultural attractions to haul in ravenous filmgoers.
Surrounded by a vastness of grasslands and sparseness of habitation, rooted in the intimate and unpretentious culture of the Great Plains – except when it comes to politics, then they're bonkers – every October Tallgrass is a burning magnet for some 10,000 Kansans seeking stimulation and challenge and education. My home, New York City, has an endless parade of film festivals, as many as five in a single weekend; Wichita has one film festival, and that one is the only festival in the entire state of Kansas.
With the cancer closing in on me last October, I was unable to make the trip to the 9th Tallgrass Film Festival. Through the miracle of movie screeners and the US Postal Service  – and my head taking a brief break from being a dented billiard table for Chemo balls – I reviewed five documentaries that screened at the festival.
We Were Here tells the story of a community that was challenged like few have been challenged. A community that resisted the impulse to splinter and run, that stood fast and organized and battled the best it could. This is the story of a community demonstrating the highest virtues of community.
"We came to San Francisco to be gay," a man says, "but we became care givers." From the late 1970s to the 1990s, the San Francisco gay community was devastated by the AIDS epidemic and overwhelmed by an avalanche of death – more than 15,000 died in just their city – leaving survivors shaken and deeply scarred.
This poignant film gives voice to a battered yet battling community through five distinct individuals: a volunteer counselor in a hospital ward, a political operative and community organizer, a flower seller, a dedicated care giver, and a lesbian nurse engaged in research. Without narration, documentarian David Weissman brings together these five perspectives and expertly crafts a narrative that gives depth and breadth and emotion to a gripping story.
Although we know much about the AIDS tragedy, Weissman reveals the San Francisco community at the heart of the horror, a community that most of us know little about. Simple yet powerful, direct yet deep, We Were Here delivers insight and passion and builds into cinematic extraordinariness.
Freedom is sweeping, too sweeping, at times repetitive, at one point statistically numbing; strangely, these shortcomings barely dented my appreciation of the film. This is a documentary takes a hard look into an unsettling future and illuminates our choices.
Running through a litany of current and future energy sources – oil, nuclear, wind, solar, natural gas, and biofuels that include biodiesel and ethanol – Freedom settles on ethanol as a major solution to America's energy crisis. Ethanol, however, has acquired a bad reputation in the environmental movement. Big Oil has been conducting a massive campaign to discredit its competitor. According to documentarians Joshua Tickell (Fuel) and Rebecca Harrell Tickell, ethanol does not require more energy than it yields, does not take food away from hungry people, and emits less greenhouse gases than many other energy sources. Could Big Oil be lying to us?
The greatest threat to our freedom is not foreign military forces swooping down on our country but our country guzzling foreign energy. We need a variety of energy sources, domestic sources, and ethanol should be a primary source. Freedom has a message that Americans desperately need to hear and consider.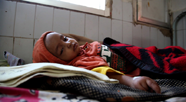 In the early morning hours of December 3, 1984 in Bhopali, India, a plant owned by Union Carbon released poisonous gas into the atmosphere that resulted in thousands of dead. Bhopali documents the worst industrial disaster in human history. Filmmaker Van Maximilian Carlson, however, does not linger on this original disaster, but fast forwards nearly three decades to the children suffering from the polluted soil and water near the abandoned plaint. There are birth defects, horrible ailments… children dying.
The villains in this painful documentary are Union Carbon (today a wholly owned subsidiary of Dow Chemical) whose unsafe pesticides manufacturing plant caused the mass killing and suffering, and the Indian government whose inaction perpetuated the horror. The American corporation placed the financial bottom line above human beings and the Indian government continues to place a welcoming foreign investment environment above the welfare of its citizens.
Carlson's Bhopali carries an implicit warning: the production and use of modern chemicals, whether DDT or asbestos or pesticides, are dangerous and governments not empowered to monitor these chemicals and protect their citizens are inviting disaster. This is a difficult documentary to watch, yet one with a powerful lesson relevant to not only India but the world.
The Other F Word zeros in on that bumpy transition from teenager to adult with the predicable kicking in of new values and behavior. Specifically, it focuses on several adult fathers who in their youth were rebellious punk musicians – disillusioned, embittered, nihilist. Their transition, then, was more than the usual adolescent transition. They traveled from screaming "fuck" in nearly every sentence to becoming "fathers" to their children, the so-called other F word.
The punk fathers change diapers and attend their children's school events. Some continue to perform in bands and travel on road tours, although most appear ambivalent and struggle to be both good fathers and good band members. Interestingly, most of these punk fathers are from troubled homes and seldom saw their own fathers, or were abused by them, which motivate them to be good fathers to their children. At the end of the film, the lead singer of Pennywise quits the band to spend more time with his family.
There is not a single word, however, about rockers from a decade earlier who went through the same transformation, and not more than a peep from the punkers' spouses. Instead filmmakers Andrea Blaugrund Nevins and Cristan Reilly remain tightly focused on the punk fathers and their transition to that other world called fatherhood.
The Barber of Birmingham is James Armstrong, who during the American civil rights movement was a foot soldier and today at 86 years old continues to work his small barber shop in Birmingham, Alabama. Modest yet proud, Armstrong recalls the pain of yesterday yet maintains a sunny perspective today. His dignity and compassion contrast sharply with the hatred and discrimination of the ugly past.
One of five short documentaries shortlisted for the 84th Academy Awards, the film was co-directed and produced by Gail Dolgin and Robin Fryday. Dolgin died several months before the film premiered at Sundance, and James Armstrong himself passed away soon afterward. Their legacy, along with Fryday's, lives as a stunning achievement, a skillfully crafted and deeply moving testament to an African-American who saw evil and joined the struggle for good.
The battle for racial equality is still being fought – it's latest ugly head an effort to re-impose barriers to make it more difficult for minorities and the elderly to vote. America is paying a terrible price for its lack of historical memory. The Barber of Birmingham has that history. It will give you memory.
Right now, my own memory is rather crappy, and sliding darker. The chemical cocktail swirling inside me is gobbling up the cancerous cells at a frantic rate, crushing the demons into mincemeat and spitting their carcasses out with the poop garbage. Unfortunately, this same highly potent cocktail is stomping and spitting out a slew of my perfectly good cells. I'm a nasty killing field, littered with smashed corpses of  both bad and good cells, leaving me very ugly. Not only in memory… head pumped to blimp-size, face spattered with red streaks and brown blotches, eyes shrunken to split-pea size, eyebrows blow-torched and head hair nuked, body crawling with strange coal black moles, brain talking weird jumps –
And outside this chaos, there are mirrors, mirrors everywhere reflecting the dark that predominates the Chemo mind, but also catching the light that seeps through. The movie screen is a mirror. A big mirror.
In We Were There, the dead are young, struck down in the prime of life. Death, however, should never strike at the end of life's first act, but only at the end of the final act. Chemo Heads feel this acutely.
In Freedom, death is on the horizon for a country unable to change its energy diet. After all, we are what we eat. If America continues guzzling foreign oil, it will die. Death by greed and stupidity is a shameful way to go. Not only Chemo Heads believe this.
For Bhopali, the dead are in the past and the near dead are the children of today. These Indian children have not even lived their first act and they're already dead and dying. Chemo Heads say, when near death, no one ever says, "I wish I had made more money." And neither will the corporate bosses and government officials who killed and are killing these children.
In The Other F Word, death is less pronounced. There are the punk musicians who failed to steer clear of youth's death zone – that strange time when we don't think we can die – yet those who did make the journey safely and live today. Yes, there is life when not jumping up and down on life's edge. This is an extremely important lesson for youth to learn.
As for The Barber of Birmingham, an old man is near death, then dies, which inspires us to live – no, inspires us to challenge and persist, to battle society's atrocious wrongs and embrace life's small beauties. This is the essence of the good life. This is the best legacy of death.
As my Chemo Head recedes – head shrinks and eye-brows bloom, Black Sludge fades and mind settles down – a few more months to drain the unpredictable and tighten my grip on consistency, it will be October. It will be time for Wichita, Kansas. It will be time to play in the tall grass. It will be time to fully embrace life again.