Back to selection
San Sebastian Critic's Notebook #2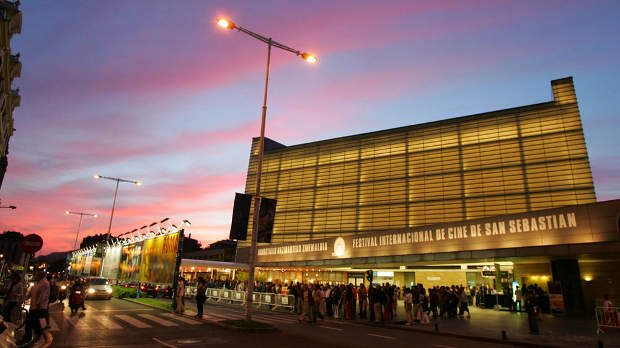 As the San Sebastian Film Festival drew to a close, there was — as there should be with festivals that want to thrive — a sense of honoring the past and looking to the future.
The week had been studded with Hollywood star appearances, from Ewan McGregor becoming the youngest ever actor to win a Donostia Lifetime Achievement Award to 75-year-old Dustin Hoffman tearfully collecting his Donostia on Saturday. Thanking the festival for honoring the art form of cinema, he told the packed Kursaal auditorium: "The feeling that you gave me is as important as the award."
But there was also a sense of new talent coming up. From the first-time outings in the Kutxa-New Directors Award — the 90,000 euro ($115,600) prize for which is the biggest on offer at any film festival — won by Fernando Guzzoni's Carne De Perro, to the continued strength of the Cinema in Motion section, which will help to fund completion work on The Golden Calf (Le Veau d'Or) and Waves (Moug) in the coming months. Industry attendance was reportedly up by 10 percent, showing that San Sebastian's prominence as a marketplace — particularly for European films — is certainly not on the wane.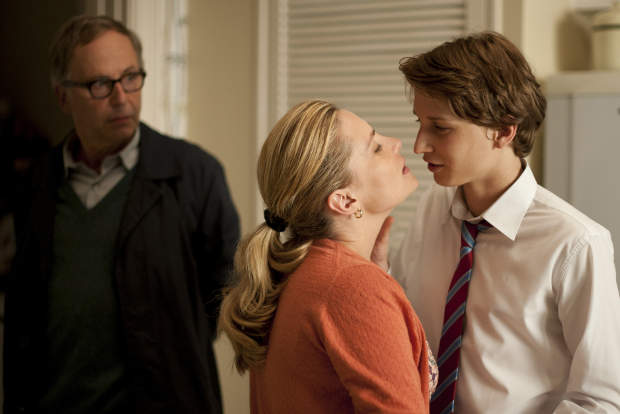 The Golden Shell went to French director François Ozon for In the House, his playful, blackly comic examination of the blurred lines between fact and fiction, which also examines problems that can arise between teachers and pupils and pokes fun at the self-importance of modern art. Ozon's adaptation of Juan Mayorga's The Boy in the Last Row — which also won the FIPRESCI prize at Toronto and the jury prize for screenwriting at San Sebastian — is certainly likely to please festival and arthouse audiences, with its complex subversion of expectations. Germain (Fabrice Luchini, deadpanning all the way) is a high school teacher and failed novelist, who spends his evenings carping to his gallery curator wife Jeanne (Kristin Scott Thomas, winningly waspish) about his students' lack of talent. When precocious teen Claude (Ernst Umhauer) submits an essay on "infiltrating" the house of a classmate (Bastien Ughetto), it isn't long before his weekly updates on the psychological state of this "dream" home and its inhabitants have also let him insinuate his way into the imaginings and life of Germain and Jeanne. In a series of infinitesimal baby steps, Ozon takes us from the realm of what we consider fact to an unsettling place where no one but the writer, Claude — whose head remains a closed box to us — knows what is real and what imagined. While some audiences may find the trickery too much to take, those who like a puzzle box will lap it up and come back for repeat viewings.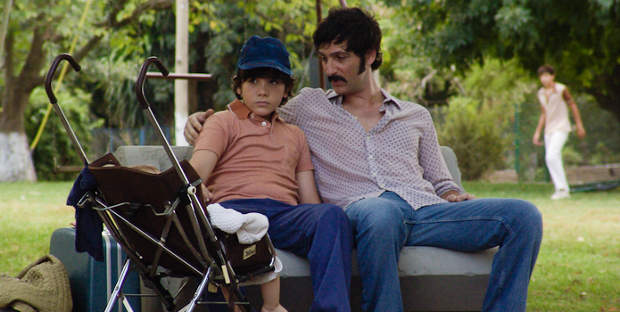 Childhood fact and fantasy also crop up in Benjamín Ávila's Clandestine Childhood (Infancia clandestina). The film is partially based on his own experiences of growing up in the Argentina of the late 70s — where many children and their families returned from exile in Cuba to live under false identities in order to maintain an armed resistance against the Government. Although much of the action plays out as you would expect, it is almost exclusively told from the perspective of 12-year-old Juan so that several episodes of violence — which he couldn't possibly be able to witness — play out as animated storyboards, as though plucked from the comic book of his own imagination. It's a neat twist on what are becoming familiar political themes from South American cinema and probably the reason that the film has been chosen to represent Argentina in the Oscar scrum.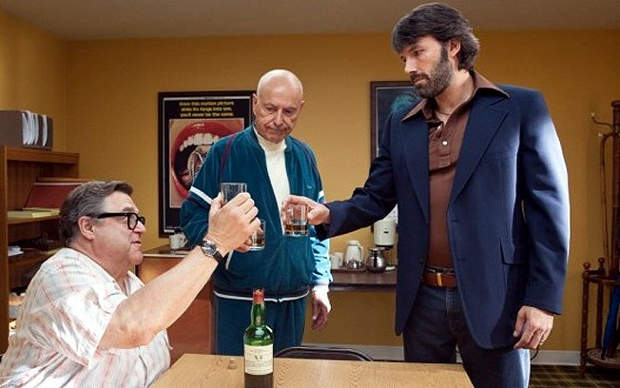 Meanwhile, the facts of Ben Affleck's latest directorial outing Argo are so fantastical it's hard to believe they are not made up. He recounts the story of six diplomats who, in 1979, somehow escaped the melee of the US Embassy hostage crisis in Iran, only to find themselves in even greater peril as they hide-out under the watchful eye of the Canadian Ambassador. With the clock ticking on their safety, CIA operative Tony Mendez (Affleck) hatches a crazy scheme to get them out. Enlisting the help of a make-up artist (John Goodman) and a producer (Alan Arkin), they fictionalize the set-up for a sci-fi film called Argo, setting up location scouting in Iran in a bid to extract the diplomats. Marrying a comic satire to a race-against-time thriller, Affleck again shows he knows how to make an audience laugh and sweat at the appropriate moments, without cheapening the tone.
Speaking afterwards, Affleck addressed the difficulties of making a fictional film about events that actually happened. He said: "As you can imagine very few of these stories conform completely to a three-act structure, so when you're trying to tell one of these stories, you can't really do a docudrama, you have to add tension and pace when, in true life things took a bit longer to happen — creating a climax to externalize the tension and the jeopardy and the sense of fear. But it [reality] was really important to me because this is based on issues that were important then and are important now and it is based on people who are still alive."
In short, then, when it comes to success, it seems that getting the blend right is everything. And, after 60 years, San Sebastian has shown that it still knows how to mix it up with the best of them.