Back to selection
25 Picks for the SXSW Film and Interactive Festivals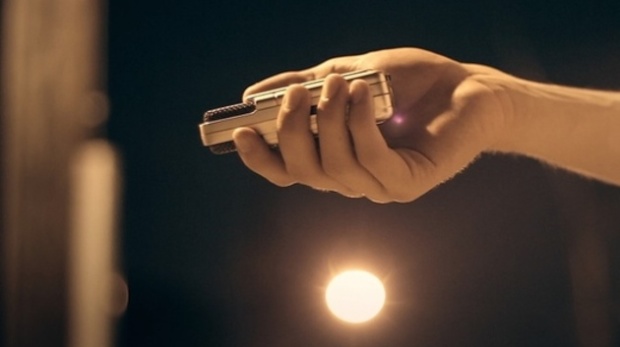 euphonia
SXSW is a festival of contradictions. (Or, "Spring Break for filmmakers," as Ti West posted on his Twitter stream last night.) Its film program feels homey, intimate, with Janet Pierson and her team evincing a real sense of enthusiasm as well as curatorial play. There are, of course, types of films that are expected and do well at SXSW: cutting-edge genre titles, hip mainstream features, music- and technology-themed documentaries, and low-budget, youth-oriented relationship tales. But within and even outside of those categories, SXSW always turns up some real discoveries. (Last year there were several — Sean Baker's Starlet, Andrew Neel's King Kelly, Tim Sutton's Pavilion, Adam Leon's Gimme the Loot and Amy Seimetz's Sun Don't Shine — in what was one of the festival's strongest editions ever.)
So what's the contradiction? That these films manage to successfully emerge while a surrounding event — SXSW Interactive, one of the noisiest, most crowded professional conferences around — seems to dominate the mainstream media. I like to attend both parts of SXSW, and it's a trip to walk from a Ray Kurzweil keynote attended by 2,000 people to a 140 seat theater at the Alamo Ritz to watch a first-time feature while eating a burger.
I don't expect things to be any different this year, even as some who I've talked to are predicting a lower-key Interactive event. Sure, SXSW always taps the hottest tech trendsetters for its keynotes, and this year is no exception, with folks ranging from Elon Musk to "digital politician" Cory Booker. But if the festival has been an early proving ground for the latest in consumer tech platforms (Foursquare and even Twitter), this year that may not be the case. A crunch in Series A financing over the last 12 months as well as a sense that investment dollars and innovation are flowing to the enterprise sector may mean that there will be less for attendees to download while prowling the halls of the convention center. Indeed, in glancing through the Interactive catalogue on the festival's iPhone app I'm struck by a slightly dystopic vibe as many programs — "Is Social Media Making Us Sick?"; "Addicted to Mobile: The New Cigarette"; "Privacy in the Age of Augmented Reality" — are clearly reckoning with the downside of the technological innovations celebrated at SXSW just a few years ago.
Of course, it's not all doom and gloom, not by a longshot. There are literally hundreds of events at SXSW Interactive, talks on everything from the female orgasm to particle physics, as well as an accompanying film conference that is the best place to learn about the new services and technologies reshaping both film production as well as distribution. So, here's my annual round-up of 25 events spanning Film and Interactive that I think — and in some cases know — will be interesting. My initial pass at this list took hours and comprised over 60 events — too many for me and for you. So, I've pared it back, eliminating anything that's not a premiere and mixing stuff I'm pretty sure will be great with a few things that just caught my eye. Visit our site all this week for reports from the festival as well as interviews with many of its attending filmmakers.
euphonia: As I just noted, digital dystopias and the ways in which technology is rewiring our brains seems to be a theme at SXSW Interactive this year. One film that explores these issues, albeit in what I'm sure will be a playful way, is Danny Madden's euphonia. You may remember Madden from his inclusion, as part of the Ornana collective, in our 2012 25 New Faces list. Paul Miller, who has been blogging his own digital sabbatical at The Verge, got an early look and describes the 55-minute film as "somewhere between a gentle Terrence Malick meditation, and a jarring David Lynch deconstruction." Interestingly, euphonia is one of two films at SXSW depicting lone audio recordists combing the countryside, the other being Shane Carruth's Upstream Color.

euphonia trailer from ornana films on Vimeo.
The Evil Dead. Fede Alvarez had a viral hit in 2009 with his internet short Panic Attack!, impressing, among many other sci-fi and horror fans, Sam Raimi, who handed over the reigns to a remake of his 1981 horror classic. Said to be extremely violent and more serious in tone than the original, The Evil Dead, claims Alvarez, is his attempt to make the scariest film ever made. From an October, 2012 interview:
So I locked myself into a room with one of my best friends back home, my co-writer on the movie. We thought about what Evil Dead is for us. For me, it's like, Evil Dead, I saw it when I was 12. And when you're 12, you're not supposed to be watching that! I remember it was the same feeling of the first time I discovered porn. Like, I'm not supposed to do this but I'm gonna do it anyway. And I remember, it was a very, very, very bad call. I shouldn't have watched that movie – I was too young, I was traumatized by it. I was so, so scared – it was a super, super-violent, scary movie. So coming back to right now, when me and my friend were trying to figure it out, I was like, "That's the kind of movie I want to do again!
Before You Know It. Filmmaker 25 New Face P.J. Raval, a cinematographer and director, premieres his latest feature, Before You Know It, a look at gay seniors. Because older LGBT Americans are less likely to have health insurance or family caretakers, many gay seniors are devising new ways of managing their golden years. The film follows several gay seniors across three different retirement communities.
TINY: A Story about Living Small. Several films and panels at SXSW deal with issues of sustainability in a changing America. Christopher Smith and Merete Mueller's TINY: A Story about Living Small looks at new ways of homebuilding. From the film's website:
"From 1970 to 2010, the average size of a new house in America has almost doubled. Yet in recent years, many are redefining their American Dream to focus on flexibility, financial freedom, and quality of life over quantity of space. These self-proclaimed 'Tiny Housers' live in homes smaller than the average parking space, often built on wheels to bypass building codes and zoning laws. TINY takes us inside six of these homes stripped to their essentials, exploring the owners' stores and the design innovations that make them work."
Kim Dotcom. If there's a villain of the digital piracy age, it's Kim Dotcom. Not because, necessarily, the Megaupload entrepreneur is a villain, although the New Zealand police and the RIAA would like to convince you that he is. It's just that if you had come up with an internet villain for the next James Bond movie, you'd wind up with someone a lot like Dotcom — 300 lbs, owner of multiple luxury cars and boats, and proudly able to hack into terrorist financial networks at will. And, like all Bond villains, he claims, to be, according to Wikipedia, "a legitimate businessman… unfairly demonized by United States authorities…" Hear about his new cloud-based service, Mega, the future of piracy and more as Dotcom (and yes, that's his legal name) chats with Charles Graeber of Wired.
Short Term 12. After it won the Grand Prize at Sundance, Destin Cretton's short, Short Term 12, seemed like it was going to follow in the footsteps of 5 Feet High and Rising and Gowanus, Brooklyn by heading straight to a feature adaptation. But, financing dragged, and Cretton made another debut feature instead, I Am Not a Hipster. Now, he's returned to his original, award-winning story, set in a juvenile home, and cast Brie Larson and John Gallagher.
The Punk Singer. With Kathleen Hanna's new band, the Julie Ruin, readying a new album, and both nostalgia and political necessity stoking interest in all things riot grrl, Sini Anderson's documentary portrait of Bikini Kills and Le Tigre founder Hanna seems zeitgeist-worthy. It's produced by, among others, Tamra Davis, and it's sure to have amazing performance footage.
Aaron Swartz Town Hall. Open to the public on Friday, March 8 will be a town hall honoring the life of recently deceased internet pioneer Aaron Swartz, organized by Demand Progress, the organization he funded. From the event's Facebook page:
Celebrate and learn about the life and ideals of Aaron Swartz at this special (and free) SXSW Town Hall.

In addition to addressing some of the open source principles that shape his philosophies, the session will also cover ongoing efforts to change the draconian US computer laws under which Swartz was being prosecuted. Aaron's close friends and allies in the community will speak briefly and allow for an open discussion about his life's work, CFAA reform, open access, and what we as a community can do together moving forward.

This session is FREE and open to the public — no SXSW badge is required to attend.
Chuck Lorre in Conversation with Neil Gaiman. One of the odder on-stage duos at SXSW this year is sitcom creator (and Charlie Sheen punching bag) Chuck Lorre (The Big Bang Theory, Two and a Half Men) and author, fantasist and all-around cool person Neil Gaiman (Coraline, The Sandman). Billed as a "wide-ranging conversation about the creative process," the event also promises to reveal the origins of Lorre's controversial year-end holiday "vanity cards."
Exploring Place with Cross-Platform Storytelling. Geolocational storytelling — featured in apps like Silent History, covered this week at Filmmaker — is now firmly out of the R&D stage. A panel at SXSW discusses geo-tagging and location-aware devices and their ability to transform documentary and fiction storytelling. Moderated by Mike Knowlton of Storycode, the panel includes producer and storyteller Liz Nord, Storysocial Creative Director Danny Harris, and transmedia storyteller Michel Reilhac, who appeared at our IFP Film Week REINVENT presentation this year.
Bre Petits, Makerbot CEO. Also entering the mainstream — and poised to impact film production, particularly art departments — this year is the maker movement. (This trend was brought home to me as I sat in a dentist chair and watched a crown got laser-etched before it entered my mouth.) Always timely, SXSW Interactive is giving one of its keynote slots to Bre Pettis, founder of Makerbot, a company producing desktop 3D printers and various robotics.
Rewind This. I love this: "from visionary executive producer Panos Cosmatos (Beyond the Black Rainbow) comes…" a documentary about the days of VHS! Tackling the format's schlocky ephemera, issues surrounding film preservation and the change in viewer consciousness occurring when you could, you know, rewind a film, Josh Johnson's doc looks at that time when it all started to change…
Rewind This! – SXSW 2013 Accepted Film from SXSW on Vimeo.
White Reindeer. I love sad Christmas stories, and what better place to watch snow-capped melancholia than in the 70 degree weather of Austin in the spring. Zach Clark's feature, in his words, "takes on thirty-as-the-new-twenty and shows a suburban Virginia where sleaze and sadness may float on the surface, but hope and compassion aren't too far away either."
Awful Nice. Todd Sklar appeared quite a bit in the pages of Filmmaker and on our site as his company, Range Life, reshaped the world of non-theatrical college film distribution. If he's kept a lower-profile recently, that's only because he has changed hats and gone back to filmmaking. The film is described as a comedy about two estranged brothers who inherit a lakefront home.
Esther Dyson. Angel investor Esther Dyson has invested in Facebook, LinkedIn and Square, among many other companies, but she's also a vocal and interesting thinker about the way digital is changing our lives. I liked her podcast talk on "the attention economy" last month, so I'll be interested in hearing her take on the new ventures and the new economy at SXSW.
Elon Musk keynote. Paypal co-founder Elon Musk has been in the news a lot lately — in the New York Times, specifically. The paper of record negatively reviwed Musk's electric car, the Tesla Roadster, igniting a new tech/old media controversy and shaving $100 million from Telsa Motors balance sheet. Musk got into a public battle with the company, a battle he'll presumably be happy to step away from as he discusses not only Tesla but also his other ventures, including spacecraft designer SpaceX and solar panel provider SolarCity.
Loves Her Gun. Two Filmmaker 25 New Faces team up in Loves Her Gun, a drama about "one young woman's transition from flight to fight after she is the victim of street violence." It's directed by Geoff Marslett, of the charming lo-fi animation Mars, and it stars Trieste Kelly Dunn, who made our annual talent survey after starring in The New Year. From the website:
"The entire project was a wonderful experiment in which all the events, scenes, and character developments were tightly scripted…but in an effort to keep the portrayals as natural and real as possible…all of the dialogue was improvised by the actors themselves. In a further effort to keep the film believable we made the cast toob and work and play music and sleep in the RV. We even went so far as to use live rounds when filming most of the gun firing."
(As a producer, I do not recommend the latter strategy.)
Milius. A self-proclaimed "right-wing extremist" — as well as Maoist and anarchist — screenwriter and director John Milius is one of Hollywood's most fascinating figures. The co-writer of films ranging from Apocalypse Now to Dirty Harry, a director drawn to Nietzschean superheros (Conan the Barbarian) and pro-America face-offs (Red Dawn), Milius is, in the words of filmmakers Zak Knutson and Joey Figueroa, a "larger than life" character who, for an epic run in the '70s and '80s, leveraged his political passions into Hollywood success.
Drinking Buddies. Produced, full disclosure, by Filmmaker Contributing Editor Alicia Van Couvering along with Andrea Roa and director Joe Swanberg, and shot by Beasts of the Southern Wild's Ben Richardson, Drinking Buddies represents an exponential step up in budget for the mumblecore maestro. It's also his first film with Hollywood actors; the comedy toplines Anna Kendrick and Olivia Wilde, although fellow directors Ti West and Frank V. Ross also make appearances. It's the only Joe Swanberg film so far to have made Perez Hilton.
We Always Lie to Strangers. Director and Cinema Eye Honors co-founder A.J. Schnack and director, 25 New Face and True/False co-head David Wilson directed We Always Lie to Strangers, "a story of family, community, music and tradition set against the backdrop of Branson, Missouri, one of the biggest tourist destinations in America." Five years in the making, the documentary promises insight into this Midwestern community's music and changing social mores in a time of economic uncertainty.
We Always Lie to Strangers – World Premiere SXSW 2013 from S P A C E S T A T I O N on Vimeo.
William and the Windmill. Another film dealing with issues of sustainability in a world with diminishing natural resources, William and the Windmill tells the story of William Kamkwamba, a young Malawian "who builds a power-generating windmill from scraps parts, effectively rescuing his family from famine and poverty." Directed by Ben Nabors, a Brooklyn-based documentarian and founder of [group theory], a "collaboration-driven production studio" and edited by Jonathan Oppenheimer (The Oath), the film is produced by the Moving Windmills Project, "a 501(c)3 that supports Malawian-run rural economic development and education projects in Malawi, with the goals of community economic independence and self-sustainability; food, water and health security; and educational success."
Good Ol' Freda. Directed by Ryan White, this documentary just sounds great. It's the story of a shy secretary who becomes the secretary, confidante and friend of a bunch of teenagers who go on to become, well, the biggest band of all time, the Beatles. Freda Kelly sticks with the Liverpudlians for their entire 11-year run, and this film is supported by the remaining members of the band and includes Beatles music.
Indy Gaming: Why Publishers Must Evolve Or Die. If you're a reader of Heather Chaplin's Game Engine column at Filmmaker, you will be in the know about the burgeoning indie game industry. But the disruption to the gaming giants from both low-end games and artisan publishers brings with it challenges for all: "This session will examine the rise of the new independent game paradigm and focus on the central problem facing the business: what is the nature of publishing in a highly-distributed, low-friction online gaming world?" Attendees include Ben Cousins, GM of DeNA and Jenova Chan, founder of thatgamecompany, creators of the game Flower.
No More Road Trips? You've heard about peak oil, but what about its natural consequence, peak travel? Is the mythology of the open road doomed to extinction? Director and archivist Rick Prelinger has made this film from decades worth of home movies, asking these questions in a film that "reveals hidden histories embedded in the landscape and seeks to blend the pleasures of travel with premonitions of its end." The soundtrack to this film will be crowdsourced each night by the audience, who will be asked to "recall our shared past and predict the future."
A Year in the Life of Wayne's Phone. Flaming Lips frontman Wayne Coyne seems not to know that you can record cellphone video in landscape mode. He's world premiering at SXSW the "world's first vertical iPhone movie," compiled from 28 hours of personal videos.