Back to selection
16 and Pregnant: Behind the Scenes of Simian, a Tragic Comedy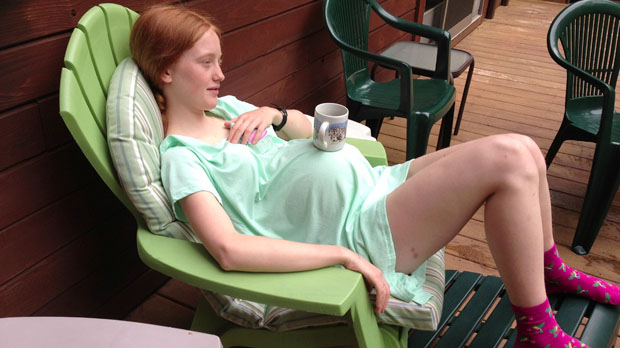 Nathan Silver's second feature Exit Elena opens at the reRun Theater this coming Friday, but the prolific Silver has already premiered his third feature, Soft in the Head, on the festival circuit and has just wrapped production on his fourth, entitled Simian. Below is a photo blog written by Silver, Simian's producer and co-writer Chloe Domont and Cody Stokes, the film's co-writer, cinematographer and editor.
We just finished shooting Simian, a narrative feature that follows Robbie, a Norman Mailer wannabe who takes refuge at a makeshift home for pregnant teens. The idyllic backdrop of the Hudson Valley seems to be a perfect retreat, but quickly becomes a stage for high school drama, angsty love, and emasculation. The cast includes David Dahlbom, India Menuez (Something in the Air), Caitlin Mehner (The Unspeakable Act), Tallie Medel (The Unspeakable Act), Gina Piersanti (It Felt Like Love), Hannah Gross (I Used to be Darker), Adinah Dancyger, Cindy Silver (Exit Elena), and Casey Drogin.
To give you an idea of what went down on this tragic comedy (referring to both our personal lives and our production), take a look at some behind-the-scene photos. In the comments area below, please ask us any questions you might have regarding the shoot, and we'll answer as best as we can.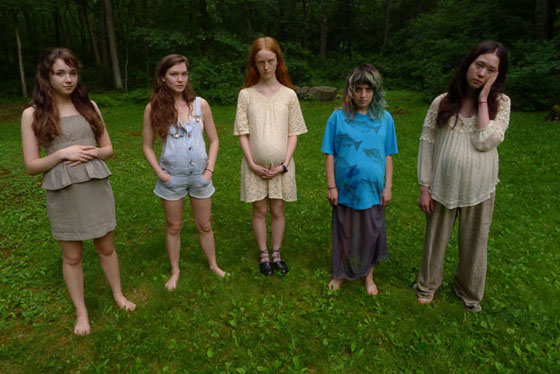 Meet the cast of pregnant teens! (Left to Right), Gina Piersanti plays Charli, Hannah Gross plays Camille, India Menuez plays Nina, Tallie Medel plays Jean, and Adinah Dancyger plays Brandi.  (Photographer: Harvey L. Silver)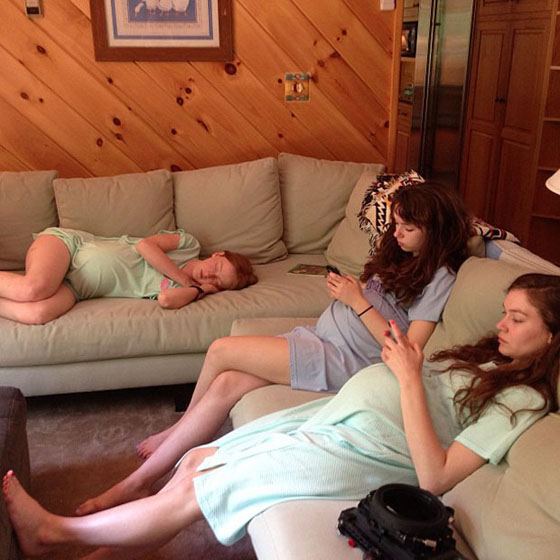 First day on set in our primary shooting location in Rhinebeck, NY, as the house quickly transformed into a veritable home for young mothers-to-be.  (Photographer: Melissa Vargas)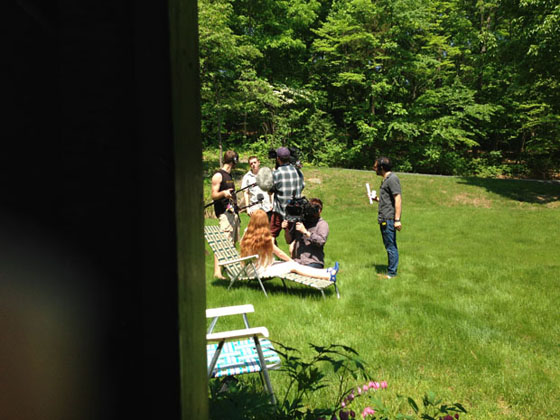 Shooting Day 5. We shot the film on two Canon EOS C300's, using Canon cinema lenses (CN-E 24mm, CN-E 50mm, CN-E 85mm, CN-E 14.5-60mm, CN-E 30-105mm). With these lenses we were able to really step up the look compared to shooting on photo lenses as we'd done in the past. Having two cameras was great because it allowed us to capture multiple performances simultaneously and saved us time.  (Photographer: Chloe Domont)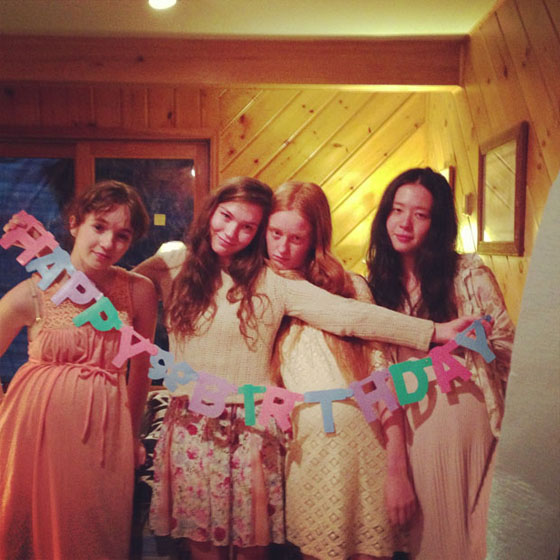 Happy 19th birthday, Nina! We incorporated the use of practicals to light interiors, both giving us the naturalistic look we wanted and saving us money. (Photographer: Chloe Domont)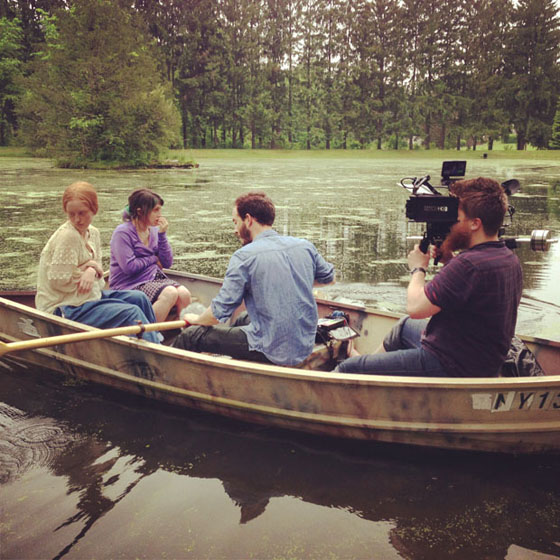 Love boat. With the help of the Hudson Valley Film Commission and other friendly folks upstate, we were able to lock locations with extreme ease, among them this picturesque lake owned by Le Petit Chateau, a bed & breakfast in Hyde Park. (Photographer: Chloe Domont)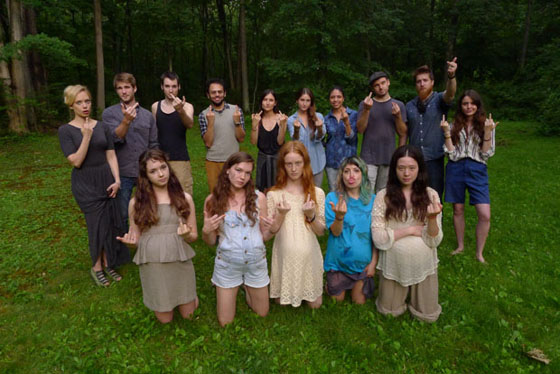 "F**k you, Robbie."  With Love, from the cast and crew.  That's a wrap!   (Photographer: Harvey L. Silver)